Collaboration Leads to Outstanding Results for Foundry
Collaboration Leads to Outstanding Results for Foundry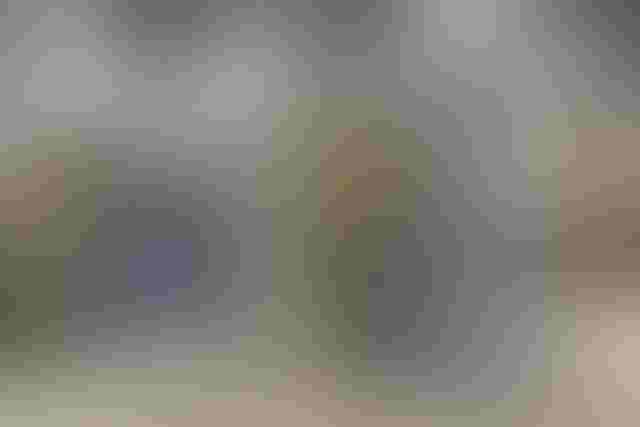 Two of the 19 sand-handling systems
Francis Manufacturing Co., an aluminum sand foundry in Russia (pronounced Roo-Shee), OH, faced an unusual challenge when looking to expand production capacity. Along with this goal, they wanted to maintain important "hands-on" decades-old processing methods to optimize casting quality. Hapman, a Michigan-based manufacturer of bulk solids handling equipment, accepted this challenging project and successfully collaborated with Francis on a solution that's led to extraordinary benefits.
Many U.S. foundries have migrated to fully automated, high-capacity operations to remain competitive with offshore foundries. However, Francis Manufacturing has steadily focused on a short-run, job-shop business model, serving the needs of 300 customers across the US.
"Most of our business is short-run greensand casting, with orders in the range of 5–500 pieces," said Chris Francis, president, Francis Manufacturing. "We typically do 30–40 mold setups and changeovers per day, far more than automated, longer-run operations, and we need to pay very careful attention to detail from one run to the next.
"In order to maintain production flexibility, we've needed to rely on skilled manual labor to evaluate casting sand properties while moving it to our molding stations. It was, literally, skilled craftsmen with shovels that were getting sand from the shop floor to the mold flask."
Click here for information about the upcoming International Powder & Bulk Solids Conference/Exhibition

While the foundry's business grew over the years, management noticed the manual labor was taking its toll on staff, with lower back injuries and increasing Workers' Compensation claims. So, along with expanding production, Francis was determined to find a way to provide its workers with some much-needed relief.
"There was no way we could go to a fully automated system," said Francis. "They simply don't provide the flexibility we need to deliver short-run orders to our customers on a timely basis."
First Attempt: Flexible Screw Conveyor
According to Jim Hughes, Hapman's national sales manager, Francis was initially interested in using Helix flexible screw conveyors to meet its needs. "These conveyors are self-contained, mobile, and easily configurable to address a wide variety of manufacturing situations," said Hughes. "And, they've been very successful in many applications in mining and minerals processing."
Working with the Francis team, Hapman installed a flexible screw conveyor in one of the foundry's production lines. Unfortunately, the foundry sand was more than a match for the new equipment. Recovered and reconditioned daily in the foundry, the sand proved to be exceptionally abrasive and prone to caking. 
Led by product specialist Mike Zeluff, Hapman's dedicated engineering team experimented with alternate screw designs to resolve these issues. However, it quickly became clear a Helix conveyor simply wasn't a viable long-term solution.
Never Give Up
The story didn't end there. "We weren't about to give up and walk away from a customer," said Hughes. "We strongly felt we could still find the right piece of equipment to meet Francis Manufacturing's unique challenge."
Chris Francis and his team were impressed by Hapman's commitment. "Hapman took the screw conveyor back, and both of our teams went back to the drawing board to collaborate on the next step," he said.
Turning to an En-Masse Drag Conveyor
Hapman decided to try another product in its line: a custom designed en-masse drag conveyor that metered the sand as well as conveyed. These drag conveyor systems convey the material in an enclosed rectangular housing with forged chain and steel flights. The Hapman team constructed a test pilot system at its Kalamazoo headquarters to finetune the operation and test all scenarios.
After optimization and proof-of-concept testing, Hapman shipped the conveyor to Francis Manufacturing's Ohio location and installed it in April 2015. The initial production line concept was relatively simple: a skid-steer loader brought foundry sand to a hopper that supplies the drag conveyor, which in turn delivers the sand to a molding station. From this station, the molding operator can control the conveyor to deliver the required amount of sand.
Collaborative Installation and Startup
Led by Jess Pohlman, Francis Manufacturing's head of maintenance, the team at Francis worked with Hapman on wiring, controls, and mechanical integration. The Francis team also designed and built tables, screens, and other sand-processing and handling equipment to further automate the process.
Early Success Leads to Additional Conveyor-Supplied Mold Stations
The initial drag conveyor line proved extremely successful. Francis saw immediate productivity gains and reduced worker injuries. The company installed additional conveyor systems based on the pilot design and collaborated with Hapman on modifications to build on the early success. By 2019, Francis had installed a total of 19 sand-handling systems using the Hapman drag conveyor.
Productivity Up + Injuries Down = Award
Since the initial conveyor install in 2015, results have been excellent for the foundry. Says Francis, "We've seen productivity gains of 20–30% since the first install in 2015. We've added 20,000 square feet of manufacturing space and staff to support our production gains.
"We also succeeded in our initial goal of getting those shovels out of our people's hands. Our injury rates have gone down significantly, and we've seen a very significant reduction in workers' compensation expenses. In fact, in 2019 we received a first-place Safety Innovation Award from The Ohio Bureau of Workers' Compensation for the improvements we've achieved with this system.
"We're also very pleased with how well the Hapman equipment has held up. It's proven to be very durable and easy to maintain. In the last five years, we've only spent $10,000 in maintenance parts for all 19 of the conveyors."
Hapman concurs. "We've been delighted to be a part of the success for Francis Manufacturing," said Hughes. "This is the kind of unusual challenge we can rise to. It took a lot of engineering skill, but more than anything, it was the collaborative spirit that both of our organizations approached it with. We found the best in each other."
     
For more information on Hapman, call 877-704-8917 or visit hapman.com.

Click here for more articles on mechanical conveying equipment
Sign up for the Powder & Bulk Solids Weekly newsletter.
You May Also Like
---