Storage Spotlight - February 2011
Storage Spotlight - February 2011
Click to enlarge
Storage Tanks
BulkTec tanks are designed specifically for the storage of dry bulk materials such as food, chemicals, aggregates, minerals, and plastics. Tank products include factory-welded silos, traditional bolted chimed panel designs, bolted notched panel designs, and new flat panel designs. A factory-controlled OptiBond coating process yields excellent performance, superior abrasion resistance, smooth material flow, and durability. In-house professional engineers custom design dry bulk storage systems to specific application needs to meet all industry standards. Because each panel is factory coated, these bolted tanks are constructed on-site up to three times faster than field-welded tanks. Tanks are manufactured at ISO9001-certified facilities.
CST Storage,
Lenexa, KS 620-421-0200
www.cst-storage.com Click to enlarge
Stainless Steel Drums
These new stainless steel
Ultra Clean drums are
available in sizes from 5 to
400 l. The drums are fabricated from 316L stainless steel and come standard with a sanitary welded upper lip. All support beads on the drums and base are optimum for cleaning both by hand or in automated wash.
M.O. Industries Inc.,
Whippany, NJ 973-386-9228
www.Moindustries.com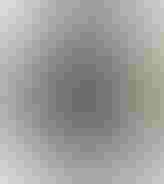 Click to enlarge
Bulk Material Storage System
This bulk material storage system is designed to function as a process-critical element in an integrated bulk material processing or packaging operations. From large-capacity, exterior silos to inline agitator hoppers, this material storage unit protects bulk dry goods from contamination and harmful environments, and assists in keeping plant operations organized, clean, and safe. NBE silos, hoppers, and bins enable bulk material handling operations to profitably manage the procurement, supply, and line introduction of bulk materials, while also working to improve plant safety. The bulk storage system design and construction considerations include best practice risk assessment procedures and integrated automation of control, communication, sensing, monitoring, and reporting functions. Engineered for safety and performance, this bulk storage system reduces operator interaction with equipment and improves process optimization.
National Bulk Equipment Inc.,
Holland, MI 616-399-2220
www.nbe-inc.com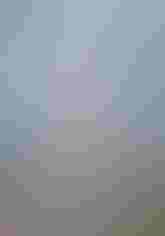 Click to enlarge
Bolted Tanks
RTP (rolled, tapered panel) tank construction is a precision bolted tank design. These tanks feature smooth-wall interior (no ledges), exact manufacturing tolerances, and a highly-efficient powder coat process for dry bulk storage. The company also provides complete turnkey field installation service, utilizing direct factory crews. Field installation is accomplished utilizing a synchronized, hydraulic screw jack process that allows field crews to install tanks at grade level. Benefits of these tanks include long life and low maintenance. RTP tank construction is available in tank sizes ranging from 2500 to 150,000 cu ft of storage.
Tank Connection Affiliate Group,
Parsons, KS 620-423-3010
www.tcaffiliates.com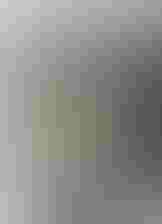 Click to enlarge
Multi-Scanner System for Large Silos
The MVL multiple scanner system integrates multiple point measurement data from two 3DLevelScanners to cover a wide surface area and provide better inventory accuracy for large vessels than any other level measurement device. Designed specifically for the challenges of large bins, the system displays a visual representation of the material surface that shows high and low points in the bin such as cone up, cone down, sidewall buildup, or bridging. Reports generated by the 3D software provide data such as volume as a percentage, in bushels, or cu ft or meters; maximum, minimum, and average levels or distances to product; weight in U.S. tons, pounds, or metric tons; and historical logs of bin measurements.
BinMaster,
Lincoln, NE 800-278-4241
www.binmaster.com
Sign up for the Powder & Bulk Solids Weekly newsletter.
You May Also Like
---