Metal Separation Equipment Is Not an Either/Or Choice
Metal Separation Equipment Is Not an Either/Or Choice
There are multitudes of options when a plant is specifying equipment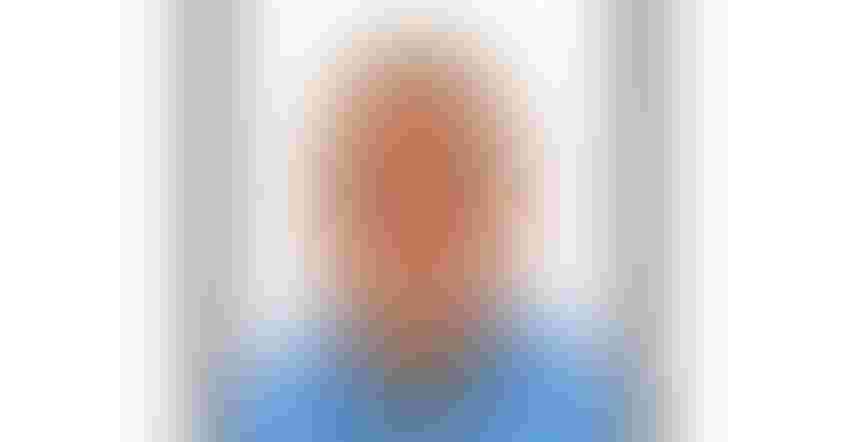 Dennis O'Leary, chief business development officer, Industrial Magnetics Inc.
Image courtesy of Industrial Magnetics Inc.
Dennis O'Leary, chief business development officer, Industrial Magnetics Inc.
Every brand strives to create the finest product available. It is what drives growth, popularity, and stability for the brand, its employees, and its stakeholders. Now, it could be an upstream ingredients supplier, a producer of end goods, a third-party packaging company, etc., but the goal remains the same: Provide a quality product. The ultimate success of the brand is determined by product quality and the execution of the company to meet its customers' needs.
Part and parcel to underpinning said brand by creating a solid foundation to realize such success is the requirement for an intentional, holistic, and comprehensive set of processes. To ignore or place this requirement down the priority list is to unnecessarily expose the brand and harm its reputation; every company has an obligation to mitigate health and safety risks associated with its brand.
There are multitudes of options when a plant is specifying equipment, whether in a new facility or as part of an upgrade initiative. In either scenario, one area where there still exists the popular notion of an "all-in-one" mindset is when it comes to the detection and subsequent extraction of metal contaminants. On their own, a magnet, metal detector, or x-ray device will not sufficiently safeguard your facility from contamination.
Product recall lists are absolutely littered with facilities where it was discovered that a deficiency in having some combination of these three types of equipment ultimately led to a known contaminant not being captured. Recalls due to this deficiency clearly fall under the "significant cost of failure" umbrella, and it has such a profoundly negative trickle-down effect across the entirety of the organization. Failure to properly plan isn't a defensible position. 
One critical piece of proactive risk mitigation is to find the best 1-2 or 1-2-3 punch to ensure the placement of a magnet or series of magnets upstream or ahead of metal detectors or x-ray. The overwhelming prevalence of metal contaminants in a process stream are generally ferrous or 400 series stainless metal, which is weakly magnetic. Placing magnets upstream optimizes the detection and capture procedure because--unlike detection or x-ray--the magnet only captures and extracts the contaminant from the material flow. Counter to the basic operational theory of a magnet, using solely metal detection or a combination of detection and x-ray results in the metal contaminant(s) and an undesirable amount of good, clean material to be physically discharged from the process stream. That material either becomes waste or it has to be reintroduced to the process back upstream. Both options are a costly, non-value add and time-consuming headache.
Here is where you ask, "But why doesn't an all-in-one solution work?" Here is where I tell you, "I am not an expert in radio, ultraviolet, or microwave technology, transmitter coils, or pulse induction technology." That said, I can tell you the advantage of the stepped or stacked approach of an upstream magnet allows for the metal detector and/or x-ray unit to be optimized to allow it the best opportunity to find the non-ferrous contaminants without the waste and downtime created by ferrous metal "trips." Sensitivity settings allow the operator to "dial in" for target identification and discriminate for certain metals like stainless steel--which is notoriously difficult to capture because of its poor electrical conductivity and low magnetic permeability. Copper, aluminum, and brass are other notable non-ferrous metals often found in process streams. By removing ferrous contaminants ahead of these other types of equipment, it will virtually eliminate nuisance trips and provide for the best scenario to detect non-ferrous contaminants, ensuring a higher yield, clean, and high-quality end-product.
Magnets are generally--for lack of a better term—"dumb" technology, meaning they do not discriminate in terms of whether or not to capture contaminants, and that's a good thing. If properly designed to meet the application requirements, magnets will capture all ferrous contamination, allowing the 2nd and 3rd punches to do the work they were intended to perform. Find a holistic solution: Manufacturers can work in tandem (or triplet) to support processors and provide meaningful solutions so you can be more efficient and effective in your manufacturing process, with equal concern for capital equipment and consumer protection.
Dennis O'Leary is chief business development officer at Industrial Magnetics Inc.
Sign up for the Powder & Bulk Solids Weekly newsletter.
You May Also Like
---