Romaco Names 3 New Sales Directors
Romaco Names 3 New Sales Directors
Romaco has named new sales directors in Cologne, Bologna, and Karlsruhe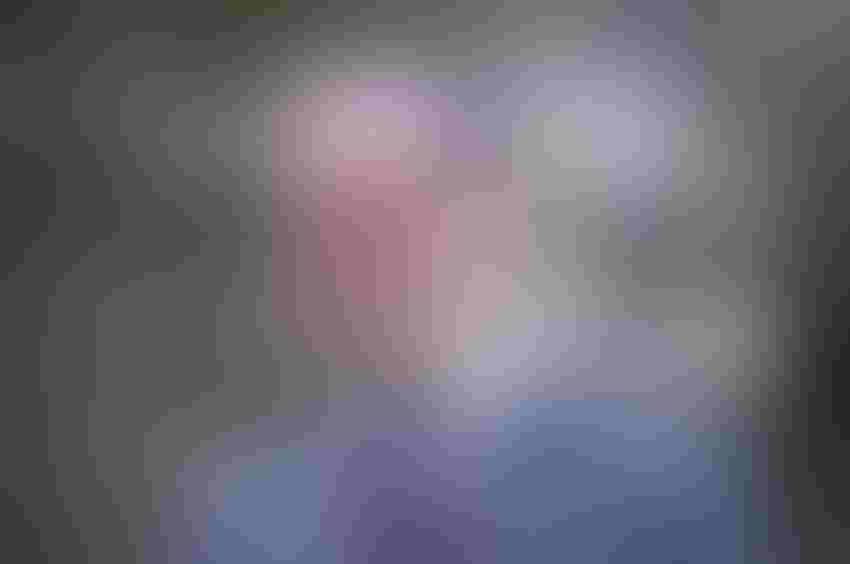 Borja Guerra, sales & service director, Romaco Kilian
Image courtesy of Romaco
Romaco has named three new sales directors: Borja Guerra for Romaco Kilian in Cologne, Massimiliano Cesarini in Bologna, and Ralph Augenstein in Karlsruhe.
Guerra is responsible not only for the sales & service department, but also for product and project management at the manufacturer of tablet presses for the pharmaceutical, food, and chemical industries.
"Borja Guerra is an extremely accomplished salesperson with a lot of management experience, who is ideally suited as director of the Kilian sales & service department," explained Jens Carstens, managing director of Romaco Kilian GmbH. "Mr. Guerra is excellently connected and his knowledge of the market is immense. He has everything it takes to move Kilian a decisive step forward."
Prior to joining Romaco Kilian, Guerra held a number of executive positions at leading pharmaceutical suppliers such as Mediseal, Körber Pharma, Groninger, and Farma Alimenta in the course of a career spanning more than two decades. As a sales specialist, he focused on the international marketing of engineering solutions for the pharmaceutical industry. Most recently, Guerra was executive vice president sales & after sales at Mediseal.
"I'm very much looking forward to the new challenges facing me at Kilian and to collaborating with colleagues at Group level," said Guerra. "The Romaco Group is currently investing heavily in expanding its decentralized sales and service organization. This will create major opportunities for Kilian tableting technology to grow globally in both the pharmaceutical and the non-pharmaceutical sectors."
Massimiliano Cesarini, sales director, Romaco Bologna
Cesarini Named Sales Director in Bologna
Cesarini is Romaco S.r.l.'s new sales director for the Macofar and Promatic brands. Since January 2021, he has been responsible for both sales and project engineering in the primary, secondary and tertiary packaging divisions at the Romaco manufacturing facility in Bologna.
"When it comes to aseptic production of sterile medicines, Massimiliano Cesarini is a proven expert who can draw on extensive management experience in sales," said Nicola Magriotis, managing director of Romaco S.r.l. "I have great confidence in his ability to establish our all-in-one solutions for pharmaceutical liquids and solids worldwide and further strengthen our position in the market."
Cesarini specialized in barrier technologies for the pharmaceutical industry from an early stage. Before moving to Romaco, he spent more than 10 years in different positions at Comecer, a leading Italian containment supplier. As director sales pharma, he played a vital role in the successful development of the Italian high-tech company.
"My job at Romaco S.r.l. is to position the overall concept in the market," said Cesarini. "I like the solution-oriented approach which Romaco consistently follows and implements, as a leading supplier of pharmaceutical lines. With my career background, I can make a substantial contribution here and provide key impetus."
Ralph Augenstein, sales director, Romaco Karlsruhe
Augenstein Named Sales Director of Romaco Pharmatechnik GmbH
Since September 2020, Augenstein has been responsible for sales of Noack and Siebler, the primary packaging brands, at the Romaco Pharmatechnik GmbH site in Karlsruhe, where he also has authority for project management.
"Ralph Augenstein is experience and expertise personified," said Markus Regner, managing director of Romaco Pharmatechnik GmbH. "He has climbed the career ladder selling Romaco products and he has a keen instinct for market trends. What's more, he's totally customer focused."
Augenstein's relationship with Romaco began more than three decades ago, when he started out as industrial clerk apprentice. He subsequently held various positions in sales, from area sales manager to executive functions. From 2006 to 2013, he worked for the Romaco Group as a self-employed sales representative in Germany and Austria. Prior to taking over as sales director of Romaco Pharmatechnik GmbH in 2020, he was in charge of project management for the Noack and Siebler brands.
"Romaco's transformation from a machine manufacturer to a supplier of all-in-one solutions is increasingly evident," said Augenstein. "That is why, for some time now, significant investments have been made in the expansion of project management as an important element of the Romaco sales organization. In this way, we ensure the best possible support for our customers and further increase confidence in our technologies."
Sign up for the Powder & Bulk Solids Weekly newsletter.
You May Also Like
---