EPA Issues Draft to Cut Power Plant Emissions
EPA Issues Draft to Cut Power Plant Emissions
US Administration proposed rule tells power plants to cut climate pollution by 90%, or shut down.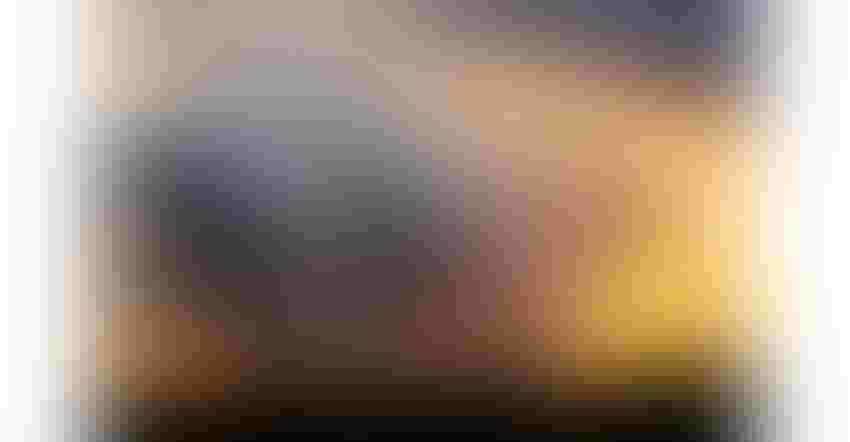 EPA has proposed 1st limits on greenhouse gas emissions from power plants, both coal and gas-powered, reducing emissions drastically.
Image courtesy of John W Banagan / Stone via Getty Images
The U.S. Environmental Protection Agency (EPA) has proposed new carbon pollution standards for coal and natural gas-fired power plants.
The agency says that the rules will protect public health, reduce harmful pollutants and deliver up to $85 billion in climate and public health benefits over the next two decades.

The proposal for coal and new natural gas power plants would avoid up to 617 million metric tons of total carbon dioxide (CO2) through 2042, which is equivalent to reducing the annual emissions of 137 million passenger vehicles, roughly half the cars in the United States, EPA stated. Through 2042, EPA estimates the net climate and health benefits of the standards on new gas and existing coal-fired power plants are up to $85 billion.

It would also result in cutting tens of thousands of tons of particulate matter (PM2.5), sulfur dioxide, and nitrogen oxide, harmful air pollutants that are known to endanger people's health, especially in communities that for too long have disproportionally shouldered the burden of high pollution and environmental injustice.
"By proposing new standards for fossil fuel-fired power plants, EPA is delivering on its mission to reduce harmful pollution that threatens people's health and wellbeing," said EPA administrator Michael S. Regan. "EPA's proposal relies on proven, readily available technologies to limit carbon pollution and seizes the momentum already underway in the power sector to move toward a cleaner future. Alongside historic investment taking place across America in clean energy manufacturing and deployment, these proposals will help deliver tremendous benefits to the American people — cutting climate pollution and other harmful pollutants, protecting people's health, and driving American innovation."
But what will it really do to power plants? Here's a brief overview:
Emission Guidelines for Large, Frequently Used Existing Fossil Fuel-Fired Stationary Combustion Turbines (Primarily Existing Natural Gas Units)
For large and frequently used existing stationary combustion turbines — those that larger than 300 MW with a capacity factor of greater than 50%, EPA is proposing:
a BSER that is consistent with the second and third phases of the BSER for new base load combustion turbines.

that BSER for these units is based on either 90% capture of CO2 using CCS by 2035, or co-firing of 30% by volume low-GHG hydrogen beginning in 2032, and co-firing 96% by volume low-GHG hydrogen beginning in 2038.
Emission Guidelines for Existing Fossil Fuel-Fired Steam Generating EGUs (Primarily Existing Coal Units)
EPA is proposing:
to establish new emission guidelines for existing fossil fuel-fired steam generating EGUs that reflect the application of CCS and the availability of natural gas cofiring.

that the BSER for coal-fired steam EGUs that will operate in the long-term (i.e., after December 31, 2039) is the use of carbon capture and storage (CCS) with 90% capture of CO2. The associated degree of emission limitation is an 88.4% reduction in emission rate (lb CO2/MWh-gross basis).

and has determined that CCS satisfies the BSER criteria for these sources because it is adequately demonstrated, achieves significant reductions in GHG emissions, and is highly cost-effective.
Standards for New, Reconstructed, and Modified Coal Units
The 2015 standards for new coal units, based on CCS, and for reconstructed coal units, based on efficiency, remain in place. EPA determined not to review the new and reconstructed standards because the agency anticipates no further new units.
EPA reviewed and is proposing to revise the standards for modified units to be based on the BSER of CCS with 90% capture, to ensure consistency for any existing units currently subject to the emission guidelines that may modify and become subject to the NSPS.
The proposed limits and guidelines would require ambitious reductions in carbon pollution based on proven and cost-effective control technologies that can be applied directly to power plants. They also provide owners and operators of power plants with ample lead time and substantial compliance flexibilities, allowing power companies and grid operators to make sound long-term planning and investment decisions, and supporting the power sector's ability to continue delivering reliable and affordable electricity. EPA's analysis found that power companies can implement the standards with a negligible impact on electricity prices, well within the range of historical fluctuations.

EPA also conducted an environmental justice analysis, which shows these proposals would, play a significant role in reducing greenhouse gas pollution, helping avoid the worst impacts of climate change, which is already having a disproportionate impact on underserved and overburdened communities. EPA's proposal also follows guidance from the Council on Environmental Quality to ensure that the advancement of carbon capture, utilization, and sequestration technologies are done in a responsible manner that incorporates the input of communities and reflects the best available science. 

The proposed standards build on the momentum already underway in the power sector to move toward a cleaner future. Since 2005, the power sector has reduced carbon dioxide emissions 36% while continuing to keep pace with growing energy demand. 

EPA will take comment on these proposals for 60 days after publication in the Federal Register. The agency is also holding a virtual public hearing and will make additional information available on the website. Registration for the public hearing will open after the proposal is published in the Federal Register.

For more information, visit Greenhouse Gas Standards and Guidelines for Fossil Fuel-Fired Power Plants.
Sign up for the Powder & Bulk Solids Weekly newsletter.
You May Also Like
---