PEMA: It's All About Connectivity
PEMA: It's All About Connectivity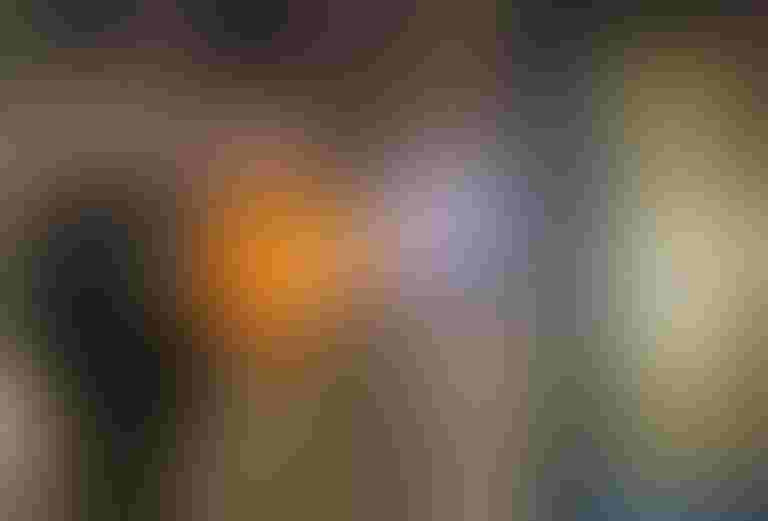 Todd Reed, National Bulk Equipment, Charlie Ingram, Eriez, Steve Ragan, Sly Inc.
Attending my first meeting in 2005, PEMA had an element of "dancing with the devil." Member companies who compete in the same industry, in close quarters at meetings? Why should we be there? What would we take away from collaborating, socializing even, with competitors?
In 2019, the view is clear about what PEMA member companies receive for the modest investment of time and money.
What is PEMA?
PEMA is a trade association focused on connectivity. Annual events provide opportunities for member interaction, business alliance expansion, current industry and economic trends, and professional cooperation. Speakers, roundtable discussions, panel discussions, and social events are all foundation opportunities for members.
Events are held annually in different host cities. The annual meeting is a late winter/early spring meeting with rich content and networking. There is a fall meeting every year as well with a more compressed program schedule. An additional spring meeting is held bi-annually, concurrent with the International Powder & Bulk Solids Conference & Exhibition (Powder Show) in Rosemont, IL. This annual schedule allows executives to maintain currency on industry developments and contacts while also harvesting useful information and techniques to improve business. PEMA boasts a 92% attendance rate by at least one-member company representative in 2018.
Economists, futurists, demographers, and motivational speakers are selected by volunteer members on the program committee. Roundtable discussions in small groups of powder and bulk solids business peers address common business topics with summarized results presented in the award-winning PEMA newsletter.
Social networking events are famous for fun, relaxation, and quality networking. Events have included:
* Golf
* Deep sea fishing
* Kayaking
* Historical tours in a host city
* Competitive shuffle board tournament
Data Anyone?
Hardcore numbers are also part of PEMA membership. Member companies voluntarily participate in a number of data-driven surveys, with participants receiving results that maintain confidentiality and comply with antitrust guidelines.
* Member Surveys: Surveys on management, technical, and sales and marketing issues are conducted throughout the year, often at the request of a member. On occasion, a survey topic is repeated for trend identification and best practices comparison purposes.
* Executive Compensation and Benefits Survey: Biennially, in even-numbered years, members have the opportunity to participate in an executive compensation and benefits survey of top management, sales and marketing management, and middle management. Confidentiality is assured; only limited staff sees the data and all information is reported in the aggregate.
* Benchmarking Survey of Key Performance Indicators: Conducted in the odd-numbered years, the benchmarking survey provides a yardstick of the prior year's business performance. Confidentiality is assured; only limited staff sees the data, and all information is reported in the aggregate.
* Industry Forecasting: Through PEMA's quarterly statistics program, members voluntarily benchmark their bookings, billings, backlog, and sales quotes performance with PEMA member companies of comparable size. Confidentiality is assured; member companies submit their data forms to an independent third party statistician who compiles the reports.
Some of these data-driven programs are a membership benefit, available to all members. A few of them are reciprocal, in that only participating member companies submitting their company data receive the report back. What makes this PEMA benefit so valuable is its source is from PEMA companies with more similarities than differences. Every PEMA meeting includes reporting from economists who understand PEMA member markets. This long-standing partnership allows delivery of information in a context that is relevant to PEMA members.
How Did PEMA Begin?
In February, 1959, during the annual meeting of the American Institute of Mining Engineers, several process equipment manufacturer executives met to explore the formation of an association of top executives of process equipment companies. Shortly thereafter, the same group plus a few others determined the formation of an "official" association merited further research. The group reconvened and reasons for an industry association emerged: 1) The problems of management to operate companies profitably were becoming more complex and 2) Discussing these problems with peers – who also at times may be competitors – would yield mutual benefits.
In August, 1960, the organization committee developed the bylaws, constitution, and budget. Article XI of the constitution provided that the organization would be in effect when seven companies formally accepted the constitution and bylaws and paid their initial assessment of $250. On August 5, 1960, PEMA became official when the seventh company signed up for membership. PEMA's current roster documents the value companies place on membership. There are companies that have belonged since the organization was created, and there are young companies that recognize the importance of associating with this group. They all make the dues investment as part of their business strategy.
How Much Is a Membership?
Membership applications are reviewed by a volunteer committee. Companies must meet criteria that are set forth in the association's bylaws. This process has kept membership in PEMA relevant and valuable. Dues are annually billed based on annual revenue. The dues are modest compared to what companies receive in benefits and services.
Trade show discounts also offset some of the dues cost. Significant exhibit space discounts at the Powder Show, Powder & Bulk Solids Toronto, and Powder & Bulk Solids Montreal are available only to PEMA members. PEMA is the exclusive trade association sponsor of these events and works closely with show organizer, UBM.
From our company's experience since 1998, we attend each meeting with a simple goal: Take away at least one new idea to bring back and incorporate into our business. Hands down, this is easily accomplished. We can identify numerous examples of applying lessons learned at PEMA gatherings that are helping us grow our business.
While PEMA is an association of companies, it is the people you meet that makes becoming an engaged member valuable in professional development and the improvement of your business. From our company's experience since 1998, we would ask "How can you afford not to be a PEMA member?"
Chris Nawalaniec, Stedman Machine Co., has been a PEMA Member since 1998. Beth Armstrong is executive director, PEMA. Visit www.pemanet.org for more information about becoming a member.
Sign up for the Powder & Bulk Solids Weekly newsletter.
You May Also Like
---