Additive Renders Plastic Packaging Biodegradable
Additive Renders Plastic Packaging Biodegradable
Symphony Environmental's biodegradable additive enables PE, PP, and related plastic packaging to degrade harmlessly into carbon dioxide, water, and biomass without creating microplastics, company says.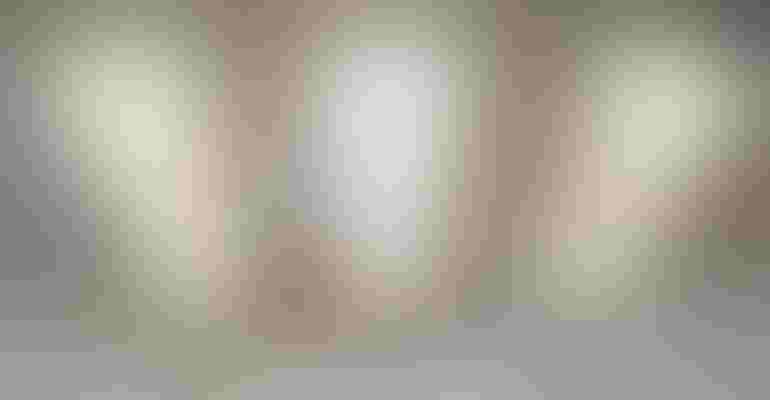 Symphony Environmental Technologies
UK-based Symphony Environmental Technologies launched an additive that plastics manufacturers can use to make packaging biodegrade harmlessly in natural land and marine environments, the company says.
Symphony's d2w additive uses biodegradable plastic technology to enable conventional plastic to break down sufficiently for bacteria and fungi to bio-assimilate it.
The additive is compatible with polyethylene (PE) and polypropylene (PP), including linear low-density polyethylene (LLDPE), low-density polyethylene (LDPE), high-density polyethylene (HDPE), and biaxially oriented polypropylene (BOPP).
Product applications include packaging films, shopping bags, rigid containers, and closures.
In open land and water, plastics containing the additive are eventually converted into carbon dioxide (CO2), water, and biomass in 17 to 22 months, through natural microbial action. No heavy metals or toxic materials remain afterward.
Oxygen, UV light (sunlight), and ambient heat are necessary for the chemical transformation to occur. Under these conditions, the plastic degrades via oxidation until its molecular weight is low enough for bacteria and fungi to metabolize it, thus recycling the chemicals back into nature.
The additive was not created as an alternative to plastics recycling, and it won't enable plastic waste to break down under anaerobic landfill conditions. However, it offers a sustainable solution for plastic packaging that escapes these disposal channels and ends up as litter on land or in the ocean.
Symphony says its biodegradable approach does not leave microplastics behind at the end of degradation.
Symphony's biodegradable approach, unlike oxo-degradable techniques, does not leave microplastics behind at the end of degradation.
"We comply with global standards" for testing biodegradable plastics, Sunil Panwar, CEO of Symphony Environmental India, tells PlasticsToday.
Those standards include ASTM D6954-18, the Standard Guide for Exposing and Testing Plastics that Degrade in the Environment by a Combination of Oxidation and Biodegradation. This type of testing assesses the disposal performance of materials in soil, compost, landfill, and water.
"We have also submitted samples for testing as per IS 17899 T: 2022," a temporary testing provision from the Bureau of Indian Standards, Panwar says. "The samples are undergoing testing. It is a long-duration test and may take a minimum of two years to complete."
In addition, plastics made with the additive have passed heavy-metal analysis and Organization for Economic Co-operation and Development (OECD) eco-toxicity tests.
Regarding degradation of d2w-containing samples in water, results of a scientific study conducted by France's Agence Nationale de la Recherche show that the "plastics biodegrade in seawater and do so with a significantly higher efficiency than conventional plastics. The oxidation level obtained due to the d2w prodegradant catalyst was found to be of crucial importance in the degradation process."
Biodegradable additive's manufacturing and cost considerations.
To formulate a biodegradable PE or PP, plastics suppliers add 1% d2w, by weight, during manufacturing. "The net impact on the cost is about 4.0% to 4.5% of the packaging cost," Panwar says.
He adds that d2w is currently in commercial use. "We have a user base in India where they are using d2w biodegradable additives in LLDPE, LDPE, HDPE, BOPP, and other polyethylene- and polypropylene-based packaging materials in the form of films, injection-molded, blow-molded, and thermoformed products," he notes.
Plastics containing Symphony's additive exhibit the same mechanical and opaque properties as conventional materials. Plastics made with the additive can be recycled but cannot be composted.
Sign up for the Powder & Bulk Solids Weekly newsletter.
You May Also Like
---