Recent Explosions & Fires in the US
Recent Explosions & Fires in the US
In the US alone, there have been at least 7 fires and/or explosions in dry processing and bulk solids in just the last week.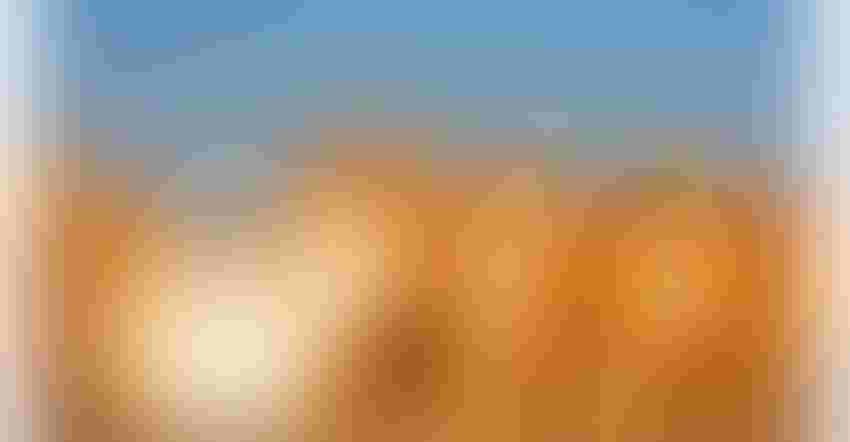 In the first week of March 2023, we have seen a number of fires in the US at food plants, recycling facilities and even a university.
Image courtesy of Luke Jernejcic/Unsplash
Kristen Kazarian
Forget the Ides of March; we are dealing with the Fires of March in 2023.
We have been rocked with many industry fires and explosions just in the last month, and we would be remiss not to talk about it.
As we know, fires must have something combustible to start. Chemicals are the number one reason of fire in our industry of dry processing and bulk solids.
But that isn't always the case.
Just this week, an explosion and ensuing fire erupted at the Emery Oleochemicals plant in St. Bernard, OH.
A Cincinnati Fire Department official said it was a "small, isolated" incident, according to local news station Fox 19 Now.
However, the hydrogen blast led to a leak of nitrogen gas inside the plant, according to Cincinnati Assistant Fire Chief Matt Flagler.
A "small" fire at American Crystal Sugar in Moorehead, MN erupted in the early hours of March 7.
Valley News reported that when firefighters arrived, staff informed them that the fire was coming from a dust extraction system. They said that inside the system a small fire had ignited. Firefighters quickly put out the flames and no one was hurt. The amount of damage is unknown.
Pennsylvania-based Martins Snacks factory incurred a blaze on March 6. According to WHTM 27, the facility caught fire on the evening of March 6.
Fire officials said the fire started in a fryer and an internal smokestack. It was quickly under control after multiple fire crews responded. It's unclear to-date the extent of damage done, but no injuries were reported.
The Archer Daniels Midland corn processing plant in Cedar Rapids, IA had an explosion on March 2. Reports stated that the explosion was at the top of the grain elevators.
Cedar Rapids fire crews cleaned up the scene and reported no injuries. More information in our coverage of the ADM fire here.
A fire erupted at a Ft. Worth, TX, recycling plant. The fire at American Shredder started around 5 p.m. on March 7, said NBCDFW 5 news. No injuries were reported, and no risks with air quality, though thick smoke loomed.
There is no report on the cause of the fire.
Liberty Recycling in Tuscaloosa, AL, was supposed to move the shredder machines operation used to crush cars to a new location last month, CBS 42 shared in a report. The facility operates in scrap metal.
This isn't the first fire at the plant. The plant has faced 40 explosions and two fires in just 18 months. Supposedly, the process is what's most attributed to the loud explosions and has caused damage to residences.
One resident claimed in the News report, that a judge's order was to have the shredder removed by February 1, 2023, and they still haven't moved it.
In Santa Barbara, CA at the University of California – Santa Barbara there was a fire in a chemical waste storage container on Monday, said Noozhawk News. The building was evacuated but no injuries were reported. The cause is yet to be determined.
The number of explosions and fires in just a few days is alarming. We must stay on top of safety procedures — including knowledge about dust explosions (yes, they happen, read above) as well as new technology that can ease our minds with facility design, emergency procedures, and proper containment of chemicals, dust, and more.
Keep an eye out for an article next month that will tackle safety procedures and steps to prevent this from happening in your facility.
If you would like to know more about dust control, collection, and combustible dust safety, consider attending the 2023 International Powder & Bulk Solids Conference & Exhibition. There are multiple sessions that will cover these subjects. The event takes place April 25-27 at the Donald E. Stephens Convention Center in Rosemont, IL. Here's more information on The Powder Show.
Sign up for the Powder & Bulk Solids Weekly newsletter.
You May Also Like
---