8-Alarm Fire at Paper Mill Causes Shelter-in-Place Alert
8-Alarm Fire at Paper Mill Causes Shelter-in-Place Alert
Asbestos in the air during and after the fire is possible.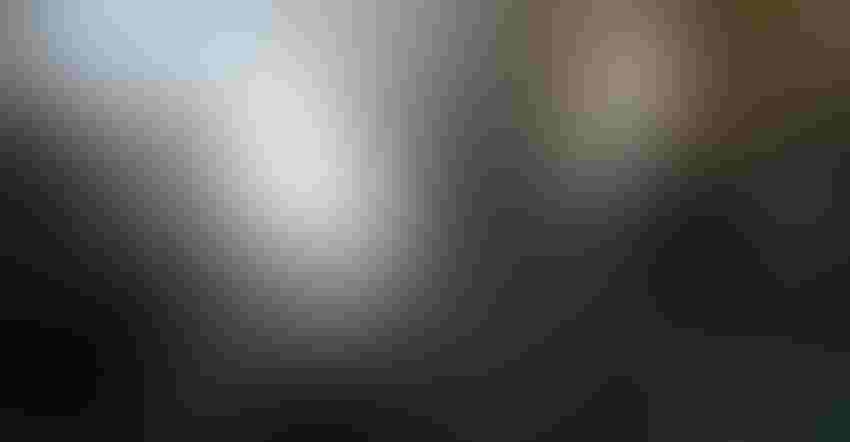 A fire at the Tissue Depot in Cheboygan, MI, has resulted in a closure of the area as well as a local dam. The roof collapse could be a concern with possible asbestos affecting air quality.
Image courtesy of hxdbzxy / iStock / Getty Images Plus
A fire at a northern Michigan paper mill was reported around 11 a.m. on Wednesday, Sept. 13. Authorities closed roads and urged people to avoid the city's downtown area.
Thick, heavy smoke billowed from the Tissue Depot facility in downtown Cheboygan, MI. 
Staff with Michigan's Department of Environment, Great Lakes, and Energy were sent to Cheboygan Wednesday afternoon to help assess the situation, said Jeff Johnston.
A statement from the Cheboygan County Sheriff Department said "fire crews were alerted that there was several tons of plastic stored in the building."
There were also worries about roofing materials that burned and could possibly contain asbestos, according to state Department of Environment, Great Lakes and Energy spokesperson Jeff Johnston.
Officials issued a shelter in place order for Cheboygan residents and businesses due to a significant amount of asbestos stored in the building, which likely became airborne. Schools are also closed today, Thursday.
Authorities said they believe the fire was in a warehouse on the property.
"The smoke billowed for hours," said Trisha Leask, an employee at a convenience store a few blocks from the fire. "It looked like black storm clouds."
City Clerk Alyssa Singles told Interlochen Public Radio that the fire was at the manufacturing building across the street from the main plant.
"It really kind of has been going since 11 this morning," she said. "We know that the roof has collapsed and one of the walls parallel with Main Street of that building has collapsed onto Main Street."
The Tissue Depot was known as the Great Lakes Tissue Co. before it changed hands earlier this year. The mill once employed about 300 workers.
The ownership changes at the tissue facility came amid some troubles. Earlier this year, a federal judge ordered the company to shut down its equipment as a legal battle plays out.
No injuries have been reported.
The EPA and the Michigan Department of Environment, Great Lakes, and Energy (EGLE) will be conducting air quality checks; and the US Coast Guard will be joining them in monitoring the river system for possible contaminants.
Sign up for the Powder & Bulk Solids Weekly newsletter.
You May Also Like
---