13 Dust Explosion Images You'll Never Forget
13 Dust Explosion Images You'll Never Forget
These images captured over decades illustrate the destructive force of combustible dust fires and explosions.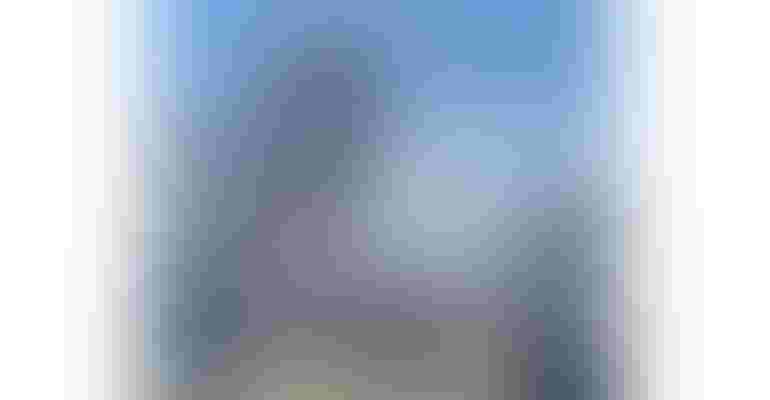 Image courtesy of Alameda County Fire Department
A dust explosion or fire is one of the worst things that can happen to operations that handle or process powder and bulk solids. While standards and new technologies have been introduced over the decades to reduce the likelihood of a combustible dust event, operations continue to face the risk of these incidents. Cameras have captured the destructive force of dust explosions and fires since the mid-1800s. This visual evidence continues to serve as a reminder that the powder and bulk solids industry must be ever-vigilent to protect their facilities from dust-related blasts and fires.
Powder & Bulk Solids editors scoured the internet for some of the most compelling, thought-provoking images of combustible dust explosions and fires to showcase how operations have contended with this hazard throughout history. The images record the wrath of explosions across a wide range of industries, from grain elevators to pharmaceutical plants. 
Didion Milling Grain Dust Explosion
ReadyWisconsin on Facebook
The US Department of Labor's Occupational Safety and Health Administration (OSHA) proposed $1,837,861 in fines against Didion Milling Inc. following a May 31, 2017 dust explosion that killed five workers and injured 12 others, including a 21-year-old employee who suffered a double leg amputation after being crushed by a railcar.
Imperial Sugar Dust Explosion
CSB on Twitter
14 people were killed and 38 others were injured when the Imperial Sugar Company refinery in Port Wentworth, GA experienced a dust explosion and fire on Feb. 7, 2008. A report issued by the CSB after the incident said "massive accumulations" of sugar dust provided fuel for the blast.
Saw Dust Silo Explosion
Irwindale Police Department on Facebook
A fire led to an explosion in a saw dust silo at a cabinet production facility in in Irwindale, CA in November 2020, Powder & Bulk Solids reported. These images were taken during the response and posted to Facebook by the Irwindale Police Department.
Tidewater Grain Company Explosion and Fire
Old Images of Philadelphia on Facebook
The Tidewater Grain Company elevator in Philadelphia, PA suffered a dust explosion in March 1956 that heavily damaged the building, according to the Facebook group Old Images of Philadelphia. Part of an elevated subway line was also reportedly damaged during the incident.
Ralston Purina Dust Explosion
John Sarkis on Facebook
Firefighters responded to an explosion and fire at a Ralston Purina facility in St. Louis on Jan. 10, 1962. The blast left the 12-story grain elevator with heavy damage, killed two Ralston-Purina workers, and left 22 firefighters and about 36 workers with injuries. One firefighter died from a heart attack during the incident.
Hopper Explosion in San Leandro
Alameda County Fire Department on Facebook
A sawdust hopper exploded and caught on fire at an industrial facility in San Leandro, CA in June 2019. Officials said the blast happened as workers were welding a hopper to disassemble it. 
Bay State Pellets Dust Explosion
Fitchburg Fire Department on Facebook
Fire crews were called to a dust explosion and fire at the Bay State Pellets plant in Fitchburg, MA on Nov. 13, 2013. 
Chicago Mill and Lumber Company Dust Explosion
Fire Service Line of Duty Deaths on Facebook
Wooden box manufacturer Chicago Mill and Lumber Company experienced a dust explosion and fire on June 16, 1941 at its mill in Chicago, IL. Three firefighters were killed and five were injured while battling the blaze, a record of the incident posted by the Illinois Fire Service Institute states. The fire caused about $75,000 in damage, or about $1.3 million in 2021 dollars.
Flour Dust Explosion in Germany
Feurwehr-Magazin on Facebook
This image posted by trade publication Feuerwehr-Magazin documents the aftermath of a flour dust explosion in Germany. 
Dust Explosion at West Pharmaceutical Services Plant
Hughes Environmental on Twitter
The West Pharmaceutical Services plant in Kinston, NC was destroyed by a dust explosion and fire on Jan. 29, 2003. Six people were killed and dozens of others were injured, according to CSB report on the incident. Fine plastic powder fueled the blast and fire.
Firefighters Narrowly Escape Dust Explosion
CBC British Columbia on Twitter
Canadian broadcaster CBC reported that a dust explosion occurred on Sept. 12, 2016 as firefighters combatted a blaze in a hopper at a furniture factory in Abbotsford, BC. 
Fleischmann's Malting Company Malt Elevator Explosions
Minnesota Historical Society on Twitter
The roof of the Fleischmann's Malting Company malt elevator in Minneapolis, MN was torn off by a dust explosion in 1938, according to the Minnesota Historical Society. Two were killed during the incident.
Grainland Co-Op Dust Explosion
Chad Leman on Twitter
This image posted by a Twitter user shows how destructive dust explosions can be and illustrates the work that must occur at facilities after combustible dust incidents occur.
To read more about industrial fires and explosions, click here.
Sign up for the Powder & Bulk Solids Weekly newsletter.
You May Also Like
---