Webinar: Solids Flow Properties That Affect Your Feeder Design
Webinar: Solids Flow Properties That Affect Your Feeder Design
Webinar will discuss feeder design and the importance of knowing your material's flow properties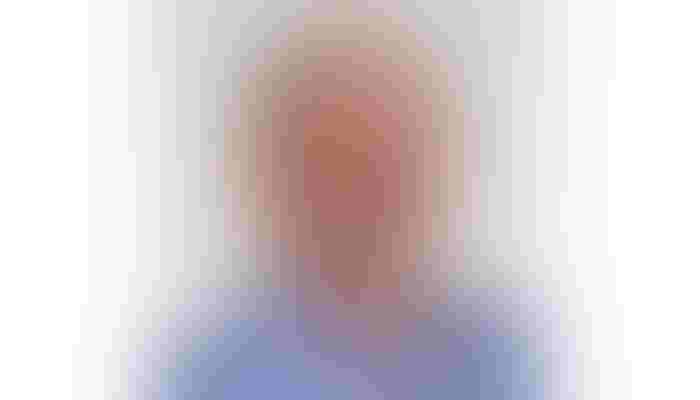 Joe Marinelli, president, Solids Handling Technologies Inc.
Image courtesy of Solids Handling Technologies Inc.
On Wednesday, September 21, 2022 at 2 p.m. Eastern/11 a.m. Pacific, Joe Marinelli, president, Solids Handling Technologies Inc., will present "Solids Flow Properties That Affect Your Feeder Design" as part of Powder & Bulk Solids' DryPro webinar series.
In this webinar, we will discuss feeder design and the importance of knowing your material's flow properties. Knowledge of solids flow properties is very important when you are designing bins and hoppers to ensure reliable flow. However, remember that the feeder design is of equal importance and solids flow properties information is critical to proper feeder design as well.
We will discuss your material's physical and environmental properties along with how to interpret a flow report that details your material's arching and ratholing dimensions, bulk density, and friction properties. This will include how these properties effect your feeder design whether you use a screw feeder, belt feeder, rotary valve, or a vibratory pan feeder.
Marinelli is a bulk materials handling expert who has taught hundreds of highly acclaimed engineering seminars. Since 1972, he has been active in testing bulk solids and consulting on materials handling systems design. Marinelli worked with Dr. Andrew Jenike (who is recognized worldwide for his work in bulk solids handling), for many years. He received his Bachelor of Science degree in Mechanical Engineering, from Northeastern University in Boston, MA.
Marinelli lectures frequently, teaching courses on solids flow principles and flow property testing and has authored several papers and an encyclopaedia section on the subject. Since 1997, he has been involved with popular seminars at the University of Wisconsin in the areas of bin and feeder design and solids flow property testing. He also writes "Powder Perspectives" for www.powderbulksolids.com.
Sign up for the Powder & Bulk Solids Weekly newsletter.
You May Also Like
---