USDA Approves Use of Cell-Cultivated Chicken Label
USDA Approves Use of Cell-Cultivated Chicken Label
Two food manufacturers have received the OK to use the label for their cultivated chicken products.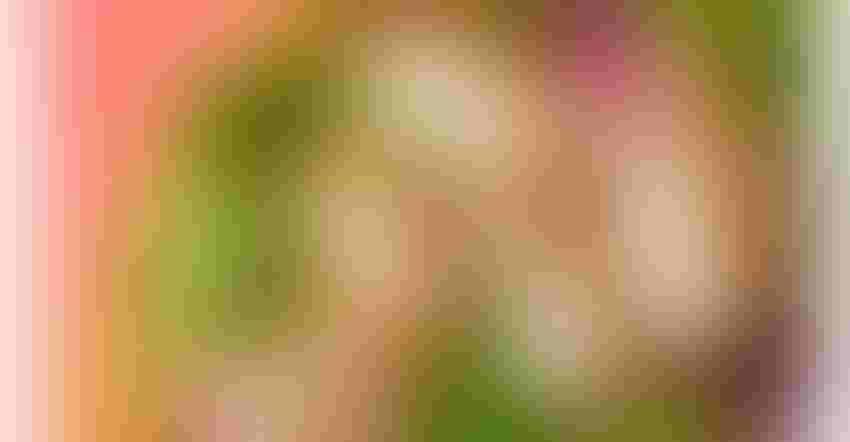 USDA has approved for two manufacturers a new label for cell-cultivated chicken products. This comes after FDA approval earlier in the year.
Image courtesy of Upside Foods
Already approved by the FDA in 2022, CA-based Upside Foods has now received USDA approval for a "cell-cultivated chicken" label.
It is the second company to receive approval. GOOD Meat, the cultivated meat division of Eat Just Inc., was the first to receive USDA label approval (June 8) for the same labeling, as well as FDA approval in March. It also received regulatory approval for its cultivated chicken breast in Singapore last December.
The FDA and the USDA both play a role in the approval process for cultivated meat: While the FDA assesses whether the product is safe for human consumption, the USDA reviews the product's label and conducts the facility inspection, which is the last step in the process.
With an approved label, Upside Foods is seeking a USDA Grant of Inspection (GOI) for its Engineering, Production, and Innovation Center (EPIC), the last remaining item in the pre-market regulatory process before the company can commercially produce and sell its cultivated chicken in the US.
"The USDA's approval of our label marks a major step forward towards our goal of creating a more humane and sustainable food system," said Dr. Uma Valeti, CEO and founder of Upside Foods. "We're excited to continue working with the USDA to achieve our next milestone: a Grant of Inspection (GOI) for our facility. Obtaining the USDA's GOI will clear the way for commercial production and sales and allow us to bring our delicious Upside chicken to consumers for the first time."
In April, Upside Foods announced additional products to complement its cell-cultured chicken filet — chicken sausages, chicken sandwiches, and dumplings, that leverage Upside's process for cultivating ground meat products from real animal cells.
Several companies are seeking approval from US regulators for cultivated meat and fish products, hoping to appeal to consumers concerned about the environmental impact of raising livestock for food.
Sign up for the Powder & Bulk Solids Weekly newsletter.
You May Also Like
---