Tyson Foods Unveils New Vision, Logo
Tyson Foods Unveils New Vision, Logo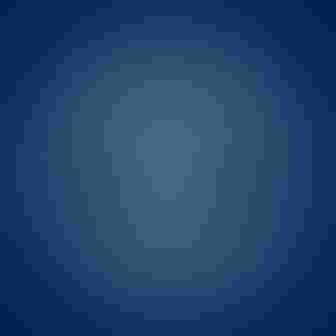 Tyson Foods' new corporate logo
Speaking at the 2017 Consumer Analyst Group of New York (CAGNY) Conference along with Sally Grimes, president of Tyson's retail business, Tyson Foods president and CEO Tom Hayes outlined his vision for how the company will shape the future of food. Hayes said the company is strong today and will lead for tomorrow by growing its portfolio of protein-packed brands and delivering sustainable food at scale.

"The purpose of our company is to raise the world's expectations for how much good food can do, and we're uniquely positioned to deliver just that," said Hayes.

The company will continue investing in innovation that will bring to market a wide variety of new products that meet consumers' desire for fresh food, more protein, and in flexible forms that can be eaten seamlessly throughout the day. The company highlighted a dozen new products and announced that all Tyson consumer brand products would feature chicken with No Antibiotics Ever (NAE).

"We're driving growth through strong innovation and brand-building," said Grimes.

Click here for information about the PBS Toronto event, May 16-18, 2017

Tyson Foods also is deepening its commitment to a more sustainable food system. The company will innovate to develop new solutions that deliver healthier food, healthier animals, healthier workplaces, and a healthier environment. In this commitment, the company sees a long-term opportunity to grow and increase profits sustainably. Tyson Foods' holistic sustainability plan includes commitments such as:

•    Expanding its NAE chicken offerings, making Tyson Foods the world's leading producer of NAE chicken
•    Setting a goal of reducing workplace injuries and illnesses by 15 percent year over year
•    Establishing strategic partnerships to set science-based sustainability goal
•    Continuing third-party audits of farms to certify humane treatment of chickens
•    Improving how chickens are raised through a concept farm, with innovations designed to be better for the birds, the environment, and food safety
•    Increasing transparency across the business, including sustainability efforts

"For us, sustainability isn't a single issue; it's about focusing on multiple dimensions in order to advance the whole," said Hayes. "We will use our reach, capabilities, and resources to drive positive change at a scale we believe no other company can match."

Hayes also said the company's new approach to financial fitness will fund investment in long-term growth. It will include efforts to reduce waste across the company, the allocation of capital for growth and transforming business models through technology.

Reflecting the new direction of the company, Tyson Foods unveiled a new corporate logo.
 
Sign up for the Powder & Bulk Solids Weekly newsletter.
You May Also Like
---