Revolutionizing the Plate: Exploring Build Trends in Food and Beverage Manufacturing
Revolutionizing the Plate: Exploring Build Trends in Food and Beverage Manufacturing
A Q&A with Tom Rychlewski, VP of Operations, Food and Beverage + Consulting at CRB Group.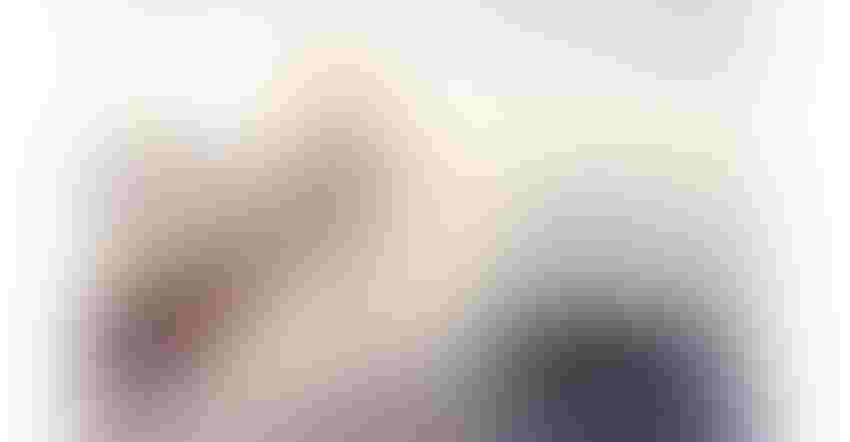 We spoke with CRB Group on design-build trends in the foreseeable future. The key takeaway: sustainability and flexibility.
Image courtesy of dusanpetkovic / iStock / Getty Images Plus
Food and beverage trends come and go, and manufacturers are seeking to design and build facilities that can quickly adapt to changing market conditions.
Sustainable materials and a look toward the future with flexibility is a key factor. More companies are asking for more flexibility in their design builds — such as leaving space to create new lines, and adding equipment or technology.
Recent Project Numbers
January held the highest builds so far this year, which dropped fairly low in February. The industry picked up speed in March and has gained again in April.
April had 74 new food and beverage planned projects with a 15% increase in processing facilities. The number of projects was up 10% from March numbers, reported IMI SalesLeads.
Of these 74, a total of 29 were in new construction and 24 expansion builds.
To get a clearer understanding of what food and beverage manufacturers are looking for in terms of building materials, we spoke with CRB Group's Tom Rychlewski, PE, VP of Operations, Food and Beverage + Consulting.
 
Are builds up year over year for 2023 so far?
The project pipeline is still strong; however, we have seen projects slow down quite a bit as owners try to understand the cost, timeline, and funding. We are seeing leading indicators in the food and beverage industry that investment will continue to be strong through 2023 and beyond.
Are there more/less greenfield builds? What about brownfield?
We have seen some movement to brownfields to try to improve the timeline and reduce the overall cost of getting their product to market. We have seen an increase in large greenfield projects and a reduction in smaller greenfield projects. Everyone has been studying their supply chain to understand how to get closer to their customers with logistics.
Any reasons why?
The availability of capital to the startup sector has dropped off precipitously, thus we have seen a significant drop off in new, innovative construction projects. However, conversely, we have seen an increase in investment with large-cap companies as they look to bolster their foothold and edge smaller companies out. Companies are now paying more attention to ROI and trying to get the best return on their limited capital.
What are food and bev manufacturers looking for in building materials? 
Due to the lack of construction trades in the industry, companies and construction firms are continuing to look for innovative ways to move construction labor off-site and allow work to happen in a controlled environment and more time-effective sequence.
Food and beverage companies are focused on using more environmentally sustainable approaches to improve employees' quality of life and demand from customers.
Have you noticed any trends this year that will move into 2024 and beyond?
ESG (Environmental, social, and governance) continues to be a part of the conversation, and this will continue to drive investment based on corporate policies to act more responsibly.
CRB's Horizons Market Conditions Report shows that lead times vary for equipment and materials from 5 to 103 weeks. Is this typical?
We are seeing lead times significantly more than pre-pandemic times. Nearly all aspects of construction materials are impacted. Pre-pandemic execution strategies focused on getting in the ground and ordering steel to get the project moving as quickly as possible. Now, we must look at everything, not only from a lead time perspective but also from an escalation perspective. Early procurement packages are a much more significant part of our execution approach than we ever thought would be necessary.
Design, bid, and build approaches will significantly delay construction projects which means owners need to be prepared to release capital for early procurement before the final costs are known in order to be able to get product to market on the timeline that their customers are demanding.
The report reveals that most indexes of construction/bid/price are decreasing in growth and reduction in cost, but that there is increased cost for certain materials like cement. Is this common?
Material costs are constantly moving up and down and it's hard to point to a specific material to determine the impact of the overall project cost. What we have seen over the last several years is an increase in the average project size. Larger projects tend to have a more favorable ratio of direct cost to total project cost. We have also seen more RFPs over the past 6 months, than the 6 months prior.
The report also shares that non-residential builds look to climb in 2023 beyond pre-pandemic levels but according to Construction Analytics, jobs decreased at a much slower rate than volume during 2020 and 2021. Can you explain this?
The overall duration of boots on the ground for construction projects has increased as the supply chain has experienced issues. More people are needed to expedite equipment and materials to continue to move projects as quickly as possible. Teams are constantly reacting to interruptions in the critical path schedule due to the availability of materials which leads to loss in productivity compared to earlier periods.
What is the one thing food and beverage manufacturers ask for in design-build plans?
Nearly all clients are looking for cost certainty. The main thing they are looking for is predictability in an unprecedented time of inflation and supply chain interruptions.
If you could educate food and beverage processors on build plans, what would be some things they should keep in mind?
The food and beverage sector of construction has seen significant inflation. Food and beverage projects completed as recent as three years ago look very different from those of today from a cost and timeline perspective. Processors in the food and beverage industry should request for their construction partners to help develop an opinion of cost and timeline so that they can have a more accurate proforma before they start down the road of a project.
Do you have any tips on planning a new build and what to look for in a design-build partner?
In order to keep costs low, food processors should invest in the right people to support the project on their side to be decisive and gain alignment with their overall company goals. Additionally, design and construction partners should be selected together to right-size the overall capital plan and execution strategy. As I stated before, early procurement packages are critical to the overall project success, and the designer and builder need to be locked in step in the phasing of their work.
A leading global provider of sustainable engineering, architecture, construction, and consulting solutions to the life sciences and food and beverage industries, CRB Group was listed #8 on the Engineering News Record Top Design Firms in Manufacturing, Food + Beverage.
CRB's lean integrated project delivery method, One Solution, uses a single project team that focuses on understanding the client's business case, maximizing their value and reducing their risk, which enables CRB to safely deliver a high-quality facility within cost and schedule objectives.
Sign up for the Powder & Bulk Solids Weekly newsletter.
You May Also Like
---