John Oliver Calls Out Worker Conditions in Meat Plants
John Oliver Calls Out Worker Conditions in Meat Plants
The HBO series showcased occupational safety concerns in US meatpacking plants on Sunday.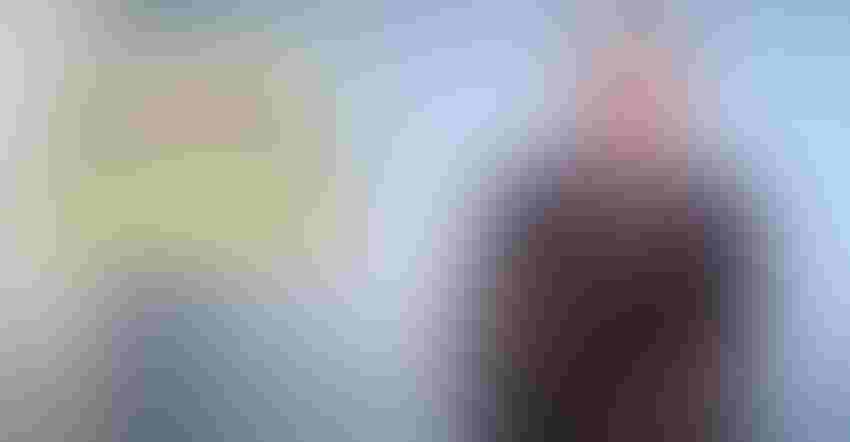 A screen grab of a YouTube video of Last Week Tonight's segment on meatpacking and occupational safety.
Image courtesy of HBO/Last Week Tonight
The ongoing COVID-19 pandemic has drawn attention to issues surrounding worker safety in meatpacking plants as the facilities became epicenters for viral transmission and scores of staff members contracted the coronavirus.
This Sunday, the host of HBO's Last Week Tonight, John Oliver, used the pandemic's impact on meat plant workers as a springboard to criticize companies like JBS, Tyson, and Cargill for what he describes as long-standing occupational safety issues in meatpacking operations.
As of February 3, more than 57,000 meatpacking workers have contracted the coronavirus since the start of the pandemic, according to data gathered by the Food & Environment Reporting Network. 278 of those workers died as a result of their illness. Earlier this month, the chairman of the House Select Subcommittee on the Coronavirus Crisis, Rep. James E. Clyburn, sent a letter to OSHA, JBS USA, Smithfield Foods, and Tyson Foods as part of a new investigation into COVID outbreaks in US meatpacking plants. The US Department of Labor's Occupational Safety and Health Administration (OSHA) is facing allegations that it failed to enforce worker safety laws at meatpacking plants during the pandemic
"The broader truth is that the treatment of workers in this industry has been very bad for a very long time," Oliver says at the beginning of the 18-minute segment.
Speaking over footage of conveying systems on a deboning and chopping line, the host first takes aim at conveyor speed increases that have occurred within meat plants over the past several decades.
"Maximum allowable line speeds in poultry have actually doubled since 1979, with workers reportedly averaging between 35 and 45 birds per minute," remarks Oliver, citing data from an OXFAM America research report. "That's less than two seconds per bird. That's fast."
Oliver states the "relentless pace" has made it difficult for workers to take breaks, including using restrooms. To illustrate his point, the segment cuts to footage of a 2018 incident where a Smithfield Foods worker urinated onto a plant's production line. A newscaster says in another clip that some meatpacking workers are wearing diapers because it was hard to find time to use the toilet.
"Meatpacking has some of the highest rates of occupational injury and illness in the country. In fact, in a recent three-year period, a worker in the meat and poultry industry lost a body part r was sent to the hospital for in-person treatment about every other day," Oliver continues, reading from a recent Human Watch Rights report.
The high density of workers in meatpacking operations and the higher conveyor speeds are some of the mean reasons why injuries are so frequent in the meat industry, according to the host.
"At this point, you might be wondering, how do companies get away with treating their workers like this. Well, many strategically locate their plants in areas with few other job opportunities and target vulnerable groups like former prisoners, refugees, and especially immigrants for hiring," Oliver says.
The rest of the segment goes over ways that companies avoid reporting worker injuries to OSHA or receiving penalties for occupational safety incidents.
While Oliver paints an overwhelmingly unflattering image of the meat industry's occupational safety record, companies like Tyson and JBS has invested millions of dollars to implement new programs to protect worker safety during the pandemic. Facility-wide testing schemes, paid incentives for vaccination, and other measures created during the crisis now serve as examples for other industries.  
Sign up for the Powder & Bulk Solids Weekly newsletter.
You May Also Like
---