Glenn Beck Debunks Food Plant Fires 'Trend'
Glenn Beck Debunks Food Plant Fires 'Trend'
The media personality gave his take on the scuttlebutt in an episode of The Glenn Beck Program broadcast Monday.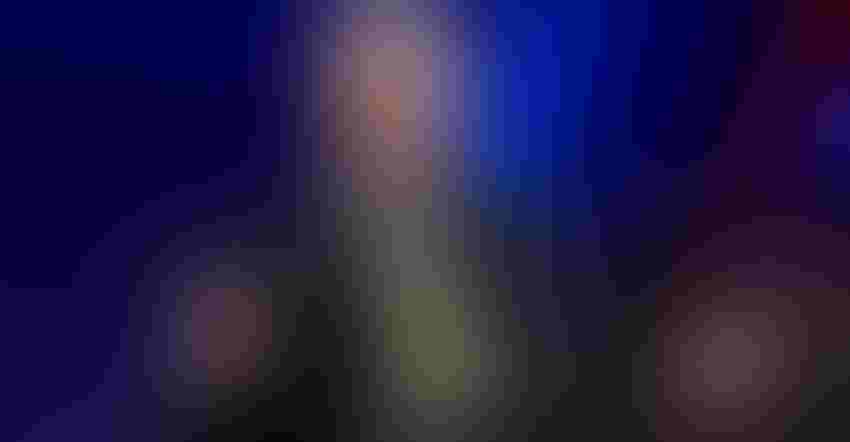 Media personality Glenn Beck commented on the ongoing rumors of a wave of suspicious food plant fires in an episode of The Glenn Beck Program aired Monday. Representative image.
Image courtesy of dpa picture alliance / Alamy Stock Photo
Conservative media personality Glenn Beck addressed an ongoing rumor that a suspiciously high number of fires have occurred at US food processing plants in recent weeks and months in an episode of The Glenn Beck Program broadcast Monday. The theory sprung up on social media in April and has been advanced by a number of media and political figures like Fox News host Tucker Carlson and US Rep. Marjorie Taylor Greene. Commenting on a recent report on the scuttlebutt in the National Review, Beck told his listeners that he conducted his own analysis of recent fires at food facilities and determined that none of the incidents were intentional.
The National Review's Jim Geraghty observed in a May 6 piece that consumers are paying closer attention to the country's food supply chain after encountering storages in grocery stores earlier this year and over the course of the COVID-19 pandemic. The public was justified in questioning the recent reports of two planes crashing in or near food processing plants, the writer opined, as that particular type of safety incident does not occur that frequently. "It is not surprising that something genuinely unusual – like two small planes crashing in or near two food processing facilities in a short span of time – would catch people's eyes and get them to start looking for a pattern," Geraghty wrote, adding, "But so far, with no evidence of foul play, this appears to be just another random set of fires in a country that has a lot more fires at industrial sites than we previously thought."
After reading Geraghty's article, Beck researched the fires mentioned in news reports and social media posts and said that he agreed with the writer's conclusions.
"I've been asked about this [the food plant fires] over and over again and we looked into it, and it doesn't seem to be out of the normal, believe it or not," Beck stated on his show.
Concurring with Geraghty's suggestion that the public's concern over the two plane crashes was warranted – one crash involved what Beck called a "suicide pilot" – the host also pointed out that the fires at food plants are apparently coincidental:
"None of the fires so far have been declared cases of arson. This is really important. Because I went looking at these [fires], and I thought to myself, 'I don't know, that seems like a lot.' But when I really started looking, none of them have been deemed arson – and that's from coast to coast. If any of them had been deemed arson – if two of them – I would've been like, let's look into this. In any given year, there are half a million fires reported to local fire departments. About 5,300 of them are manufacturing or processing facilities. That comes to about 440 per month. If there are fires in 440 manufacturing or processing facilities a month from coast-to-coast, wouldn't we expect at least a handful of them to be at food processing facilities?"
Beck mentioned that several fires included in social media posts on the supposed trend, "stretches the definition of food processing facilities," including a blaze at a Walmart distribution center that houses all sorts of goods and one incident involving a butcher shop.
"These are not out of the normal, and they're not arson. They're not terrorist strikes, and they don't seem to be affecting big plants, and that's what you would go after, are the big plants," the host said toward the end of the program, adding, "That's really good news."
Despite recent statements from major food industry organizations and fire safety experts quashing the rumor, some social media users, political figures, and media organizations continue to propagate a false theory that something nefarious is afoot at America's food processing plants.
Sign up for the Powder & Bulk Solids Weekly newsletter.
You May Also Like
---