Food & Bev in 2021: New Normal and Shifting Habits
Food & Bev in 2021: New Normal and Shifting Habits
Powder & Bulk Solids looks at predictions on what's in store for food and beverage manufacturers over the year.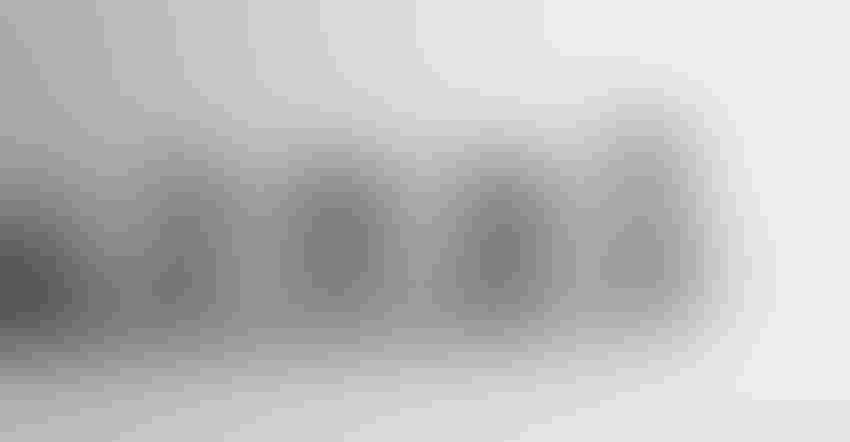 Representative image
Image courtesy of Pixabay
Food and beverage manufacturing firms were on a wild ride during 2020. The COVID-19 pandemic led to dramatic shifts in the ways that consumers purchased and consumed products, and also forced operations to maintain a balance between keeping their workers safe and maintaining output. 
As we put an historic and dark year behind us, some observers believe that some of the shifts that occurred last year will have lasting impacts in 2021 and perhaps beyond. While there are plenty of reasons for optimism about the food and beverage industry's outlook over the next 12 months – several COVID-19 vaccines are becoming more widely available, for example – there's no doubt that we remain "in unprecedented times," and that this year will have its own share of unique challenges and shifts.  
Powder & Bulk Solids examined a range of recent forecasts and perspectives on the food and beverage industry's outlook for 2021 to provide our audience with a view of what may be in store in the months ahead. Among the various outlooks, three major trends stood out that could have the biggest impacts on manufacturers during the year. 
The New Normal Continues
Global branded food firm Hormel Foods posits that the pandemic will continue to up-end normal eating and drinking behaviors among consumers over the year. The company forecasts that new approaches to dining at home that some families have developed during the coronavirus crisis will persist during the next 12 months.  
"Nearly a year into the pandemic, people have created some new routines and rituals that are going to stick in 2021," Heather Vossler, director of innovation and insights for Hormel, said in a release. "The new normal consists of dining experiences like family happy hour and themed dinner nights." 
Convenience foods may find their way to more dining room tables because consumers' zeal for improving their cooking skills may decrease, the food firm said. 
Kerry Group, a food ingredients and food products manufacturer, also believes home cooks are looking for time-saving, convenient products in 2021.  
"COVID-19 has given these home cooks an opportunity to explore and try out their cooking repertoire, turning home cooking into an outlet for healthy, creative meals," the Ireland-based company said in a recent forecast. "For 2021, we see a big space for curated solutions in time-efficient formats (ready-to-cook or ready-to-eat) that meet consumers' taste and nutrition goals." 
The company said some consumers may turn to meal kits in 2021 due to their convenience and the availability of products that meet nutritional goals.  
Well-being in the Limelight
As the COVID-19 pandemic took hold across the globe, many consumers embraced food and beverage products that are enriched with vitamins or offer other health and wellness benefits. Amazon-owned grocery chain Whole Foods Market included functional and wellbeing-oriented food products among its top 10 food trend predictions for the year.  
"The lines are blurring between the supplement and grocery aisles, and that trend will accelerate in 2021. That means superfoods, probiotics, broths, and sauerkrauts," the retailer wrote. "Suppliers are incorporating functional ingredients like vitamin C, mushrooms, and adaptogens to foster a calm headspace and support the immune system."
65% of consumers said they are interesting in snacks that increase immunity when surveyed for the 2020 State of Snacking report by snack and confectionery firm Mondelez International.
Results from a recent survey conducted by Archer Daniels Midland (ADM) indicate Whole Foods' forecast may come true. The agribusiness found in a recent survey of consumers that 31% of respondents are buying more products that contribute to their health and 50% said they opt for food and beverage offerings that are made with beneficial ingredients. Another survey by Innova Market Insights found that six out of 10 global consumers are interested in foods and beverages that boost immune health. 
Interest in Plant-Based Products Continues to Rise
2020 was a busy year for the plant-based category: Cargill introduced several new plant-based protein products, Firmenich bought plant-based ingredients maker DRT, Nestle forged a collaboration with Burcon and Merit to develop plant-based ingredients, and a company announced plans to build Europe's largest plant-based meat facility in the UK. Interest in plant-based products, particularly plant-based protein products, is expected to continue its ascent this year.  
Consumers are moving beyond plant-based meat alternatives to new plant-based products like alternative seafoods, plant-based cheeses, and ready-to-eat protein snacks, according to ADM's food trends forecast for 2021. Over the course of the year, the agribusiness expects innovations to emerge in the alternative meat space as technologies like 3D printing and protein fermentation come into wider use. In addition. ADM anticipates rollouts of plant-based whole muscle meat alternatives like steak, as well as lunch meat, bacon, and other novel products. For companies who are in the plant-based dairy market, the agribusiness posits that faux dairy products will have to include more protein than traditional dairy counterparts, or feature vitamins or functional ingredients, to stand out in the grocery store.
 Sustainability and health concerns are several issues that will continue to drive consumer demand for plant-based products in 2021, particularly plant protein products, according to a forecast published by Innova Market Insights. "Its rising mainstream appeal will drive expansion to different regions and categories in 2021, including accelerated demand for new formats, plant proteins, and more sophisticated alternatives," the market research firm said. 
Stay on Top of Developments
Visit our Food & Beverage section to remain ahead of the curve and stay on top of the latest industry news, trends, and technology.
Sign up for the Powder & Bulk Solids Weekly newsletter.
You May Also Like
---