Engineers Build Mini Food Factory in Shipping Container
Engineers Build Mini Food Factory in Shipping Container
A team of engineers from Unilever designed the "nano factory" to agilely produce small batches of products.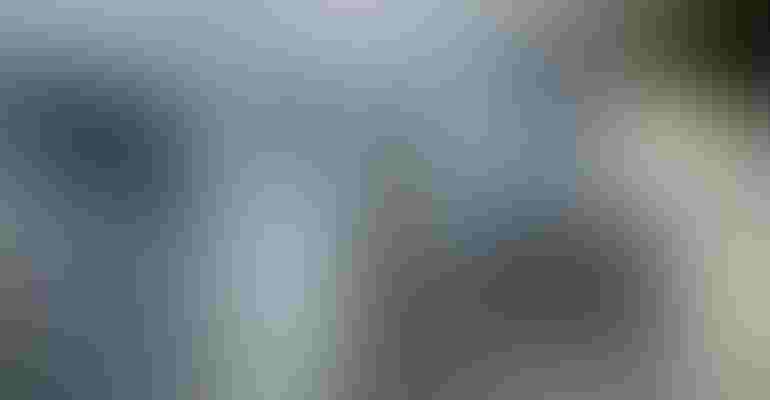 Image courtesy of Unilever
A supply chain team led by two female engineers at Unilever have successfully designed and produced a functional mini food production line inside of a 40' shipping container, the company announced this week. The "nano factory" is intended to allow the company to swiftly and agilely respond to changes in the market with new production capabilities for small trial batches or seasonal variants.
The line inside the container includes all steps in the production process, including receiving raw materials and bottling, capping and labeling. Unilever's "nano factory" system can be transported to a production location on a truck to temporarily increase the site's capacity. It requires only an electric cable and water line to operate.
"If we build a network of these, we get flexibility in our supply chain which we don't have everywhere right now," Engineering Manager Olivera Trifunovic, one of the leaders of the nano factory project, said in a statement. "We can see a future where we have a truly dynamic model, with thousands of local production lines all over the world instead of one big one in a massive building. We have a completely moveable asset that you can pick up and drop anywhere."
Unilever's miniature plants also have a range of digital capabilities that allow the lines to be programmed and controlled remotely through a central "superuser" location. Sensors installed in the container provide a continuous stream of data that enables operators to quickly respond to changes or problems.
The company's prototype of the system will initially manufacture liquid bullion products for its Unilever Food Solutions (UFS) business. Successful trials may lead to rollouts of the technology in other Unilever divisions.
"We're currently quality testing the prototype. If it passes, we hope to start live production in one of our markets," Shaohong Ma, the other leader of the project, said in a company release. "We'll then look to use it for other parts of the business. For instance, we're already exploring the idea of this working for mayonnaise and ice cream."
Sign up for the Powder & Bulk Solids Weekly newsletter.
You May Also Like
---