ADM Report Calls Out 5 Major Food Trends for 2021
ADM Report Calls Out 5 Major Food Trends for 2021
New research reveals that health concerns, sustainability, and transparency will likely drive food trends next year.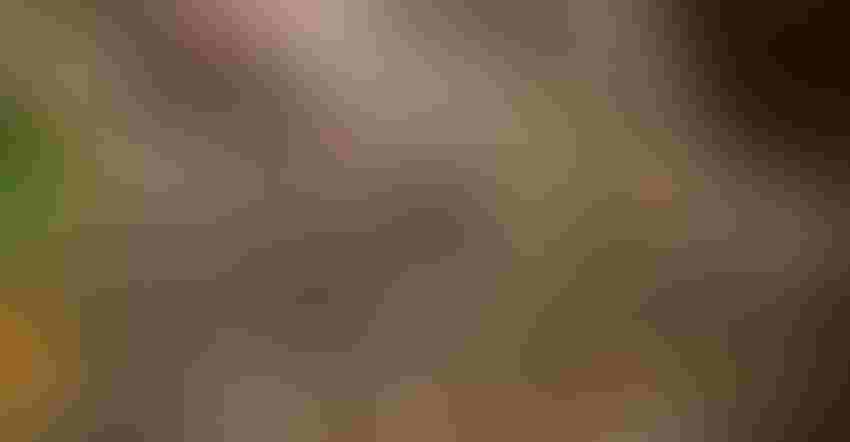 Representative image
Image courtesy of Pixabay
American agribusiness Archer Daniels Midland (ADM) released a report on Tuesday that identifies five food and beverage trends that will have major impacts in 2021. The results of the company's research indicate that the COVID-19 pandemic is causing lasting changes in consumer behavior.
"The global health crisis has changed consumer preferences in new and unexpected ways," Vince Macciocchi, president, Nutrition for ADM, said in a release. "We are seeing heightened demand for foods and beverages that support immune systems, enhance our mood and reduce our environmental impact, driven in part by emerging human tensions. This has provided a unique opportunity for brands to develop disruptive new products that will forever change the way we eat and drink. It's going to be a year of innovation, marked by significant breakthroughs in nutrition."
Research conducted with ADM's OutsideVoice consumer insights platform indicates that the following trends will play a major role in the market next year:
A More Proactive Approach to Nourishing Your Body and Mind
31% of consumers have increased purchases of health-related items, according to the company's research. Half of the respondents said they prefer foods and beverages that are made with beneficial ingredients.
"The desire to influence health and wellness through foods and beverages is creating new opportunities for nutrient-dense products with functional health benefits aimed at supporting immune systems," ADM stated in its announcement. "Sensory factors like flavor and color are also playing an increasingly crucial role."
Sustainability Takes Center Stage
While only 32% of respondents said they purchase sustainably produced items, ADM's findings suggest that this figure will rise in the months and years to come. More than two-thirds (65%) of those surveyed said they desire to have a positive impact on the environment through their own daily actions.
"The growing awareness of our collective impact on the environment has elicited increasing demand for companies to demonstrate their sustainability commitment beyond just the end product to responsible sourcing and operating standards," the report said.
Examples of ways food and beverage firms are embracing sustainability are the use of specialized feed to reduce methane emissions, deploying regenerative agriculture practices and incorporating renewable plant-based materials.
The Gut Microbiome Emerges as a Gateway to Wellness
ADM's research found that the pandemic has increased interest in the role of the gut microbiome in health. Many consumers are turning to microbiome-enhancing products to address metabolic conditions and wellness issues like immune system support, weight management, and emotional well-being.
The company said food and beverage manufacturers have opportunities to introduce innovative products with functional ingredients like probiotics, prebiotics, and postbiotics.
Plant-Based Food Boom Expands Beyond the Bun
Consumers are moving beyond plant-based meat alternatives to new plant-based products like alternative seafoods, plant-based cheeses, and ready-to-eat protein snacks, according to the report.
At the same time, ADM expects innovations to emerge in the alternative meat space as technologies like 3D printing and protein fermentation come into wider use. The company anticipates rollouts of plant-based whole muscle meat alternatives like steak, as well as lunch meat, bacon, and other novel products.
For companies who are in the plant-based dairy market, the agribusiness posits that faux dairy products will have to include more protein than traditional dairy counterparts, or feature vitamins or functional ingredients, to stand out in the grocery store.
Transparency Builds Consumer Trust
Food and beverage manufacturers are facing greater pressure to provide transparency about the entire life cycle of their products. Consumers are increasingly seeking locally made products as part of a push to understand where ingredients come from.
"The quest for cleaner ingredients extends to flavors and colors, with many seeking natural alternatives, whether it be elderberries to give a product a rich blue hue or peppermint and mint to elicit an energizing burst of coolness in foods and beverages," the company said.  
Some low calorie sweeteners like stevia and monk fruit are gaining momentum in the market because they offer a natural alternative to sugar.
The findings of ADM's latest research echoes the results of a previous report on ways consumer behavior has changed due to the pandemic released by the agribusiness in late August.
Sign up for the Powder & Bulk Solids Weekly newsletter.
You May Also Like
---