SOCMA Elects David Hurder Board of Governors Chairman
SOCMA Elects David Hurder Board of Governors Chairman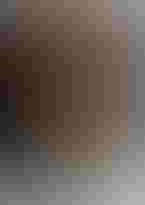 The Society of Chemical Manufacturers and Affiliates (SOCMA) announced that David Hurder, vice president of McGean in Cleveland, was elected Board of Governors chairman during the association's 90th Annual Meeting on December 5 in New York City.

"As a longstanding SOCMA member, I look forward to working with my colleagues on the board and SOCMA's staff in Washington to help members maximize their investment in our association by taking advantage of new tools like the Marketplace and Chemical Services Directory, as well as existing services," said Hurder, who has served on SOCMA's board since 2006.

The directory, which was launched earlier this month, modernizes the way chemical companies market their products and find new business. It allows users to search a vast network of chemical companies based on more than 400 different types of reactions and chemistries.

Hurder said the stagnant economy, coupled with the paralysis in Washington, has made chemical companies realize they need their trade association more than ever before.

"Companies are turning to us to help them find new business and send the message to Washington that Congress needs to create a regulatory climate in which businesses can grow and flourish," he added.

Hurder succeeds Dr. Larry Brotherton, president and CEO of Ortec Inc., who completed a two-year term as board chairman. His term takes effect January 1, 2012.

SOCMA members also elected the following slate of officers to the Board of Governors for one-year terms:

* Vice chairman - David DeCuir, Albemarle Corp.
* Vice chairman and treasurer – Steel Hutchinson, GFS Chemicals Inc.
* Secretary – Andy Harris, Syrgis Inc.
* Immediate past chair – Dr. Larry Brotherton, Ortec Inc.

Additionally, the following SOCMA members were elected to serve three-year terms:

* Brian Denison – Emerald Performance Materials
* Craig Huffman – Ashland Inc.
* Eric Neuffer – Cambrex Corp.
* Gene Williams – Optima Chemical Group LLC

SOCMA's Board of Governors provides strategic direction, maintains fiscal responsibility, and helps management develop business plans to deliver member value. Through regular meetings, the board ensures effective organizational planning and sees that association resources are properly managed. For more information, visit www.socma.com.
Sign up for the Powder & Bulk Solids Weekly newsletter.
You May Also Like
---