Alternative Proteins: A New Market in Need of Process Solutions
Alternative Proteins: A New Market in Need of Process Solutions
The alternative protein market is evolving faster than expected.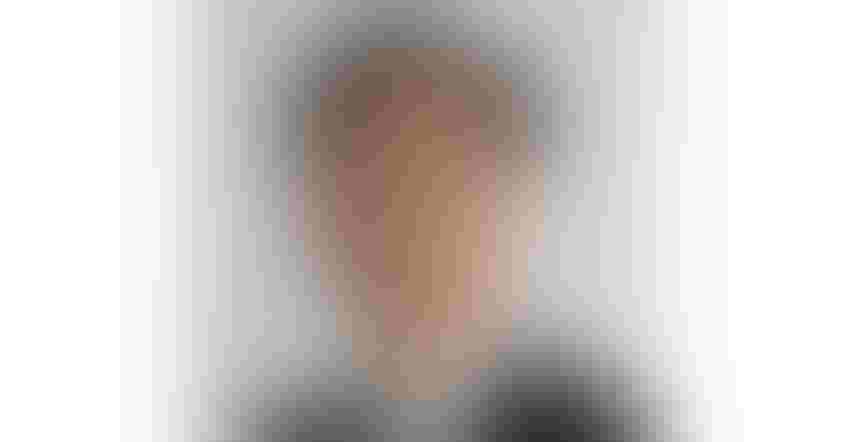 Gregory See Hoye, P.Eng., market manager, Dedert Corp.
Image courtesy of Dedert Corp.
Gregory See Hoye, P.Eng., market manager, Dedert Corp.
Growing demand for alternative proteins has been driving the development of new technology solutions for large-scale manufacturing of proteins and co-product ingredients. The main drivers behind this growth include:
1. Growing world population is expected to reach 9.8 billion people over the next 30 years, requiring a reliable and sustainable source for proteins essential to human health.
2. Social mobility to more affluent lifestyles, especially in some developing countries, is fueling demand for meat proteins and affecting market supply.
3. Consumer shifts in dietary habits have revealed a new consumer subset, Flexitarians, who realize the benefits of a vegetarian or vegan diet but who still enjoy meat and dairy.  
4. Agricultural efficiency studies have shown farming benefits to using crops directly for human consumption rather than feeding animals in the meat industry.
5. Environmental impacts are a concern on sustainability due to disproportionate land-use for livestock over crops (despite most human-consumed proteins deriving from plants), plus livestock-related greenhouse gas emissions.
6. Animal welfare concerns due to current livestock practices are gaining popular attention.
With alternative protein applications extending beyond dietary supplements, applications primarily focus on food ingredients, but also range from cosmetics and pharmaceuticals to animal feed and pet food. While North America dominates the worldwide industry, Europe is leading in innovations to develop production technologies, and Southeast Asia is fast-growing as a source for specialty crops such as mung bean and lupin. These key geographic regions are forecasting significant growth over the next 3-5 years.
Evaporation and Drying of Alternative Protein and Co-Ingredients
Dedert Corp. has partnered with the top ingredients manufacturers across many industries for over 50 years, developing a focused expertise in drying and evaporation technologies that translate well to alternative proteins. From our pilot plant work and through commercial-scale market evaluations, we have observed the following trends in processing alternative proteins:
Wet Fractionation: Manufacturers of starches and sweeteners, including corn wet milling, wheat milling, and other cereal or vegetable processors, are focusing their expertise on alternative plant-crops like peas, beans, and canola to extract starch, protein, and fiber (plus oil, where applicable). In wet fractionation processing, drying and evaporation are critical steps in purifying these final products. Most manufacturers rely on spray drying for high-protein isolates (85%-95%), while co-product ingredients like fiber and starch are processed on ring dryers or flash dryers. The wastewater stream from this process also contains valuable nutrients that are concentrated in a falling-film evaporator. However, new innovations in these technologies are needed to improve product application (or functionality characteristics) and sustainability requirements (like energy-efficiency, reliance on fossil fuels, and systems-integration). Additional starch-conversion processes can also add value to a manufacturing facility, which would require spray dryers with specific design requirements to process the resulting sweeteners or soluble dietary fiber.
Brewery & Alcohol: Fuel ethanol manufacturers have been diversifying their products for many years, emerging as specialty products manufacturers with ingredients for feed, food, personal care, and more. In parallel, brewing companies have also expanded into the specialty products market to extract added-value from their waste streams from beer making, including specialized proteins and feed from spent yeast and spent grains. While ring drying still plays an important role in feed drying, integrated systems with evaporation for pre-concentration followed by spray drying are being implemented to ensure higher quality products for human consumption.
Emerging Alternatives: New start-ups are developing unique processes to produce specialty proteins and ingredients. Dairy-free or egg-free alternatives for human consumption based on microbial fermentation, extraction from various fungi or algae species, and insect-protein production for aquaculture applications are among many processes under development. The resulting liquid streams are tending towards final processing in spray dryers, but combining evaporation and drying or using alternate drying technologies remain viable potential innovations.
Summary
The alternative protein market is evolving faster than expected. As a result, manufacturers should consider their needs and select suppliers to meet the expectations. In parallel, equipment suppliers should be thinking about strategic partnerships to de-risk the opportunities for customers. From upstream processing to final packaging, collaborations to integrate drying and evaporation systems with solids-handling systems are critical to meet the changing customer expectations in a growing industry.
Gregory See Hoye, P.Eng., is market manager, Dedert Corp., Rosemere, QC, Canada.
Sign up for the Powder & Bulk Solids Weekly newsletter.
You May Also Like
---