Final Report Released on 2020 Toxic Gas Release and Chemical Fire at Bio-Lab in Westlake, LA
Final Report Released on 2020 Toxic Gas Release and Chemical Fire at Bio-Lab in Westlake, LA
The US Chemical Safety and Hazard Investigation Board's report calls on federal regulators to increase their oversight of hazards associated with reactive chemicals.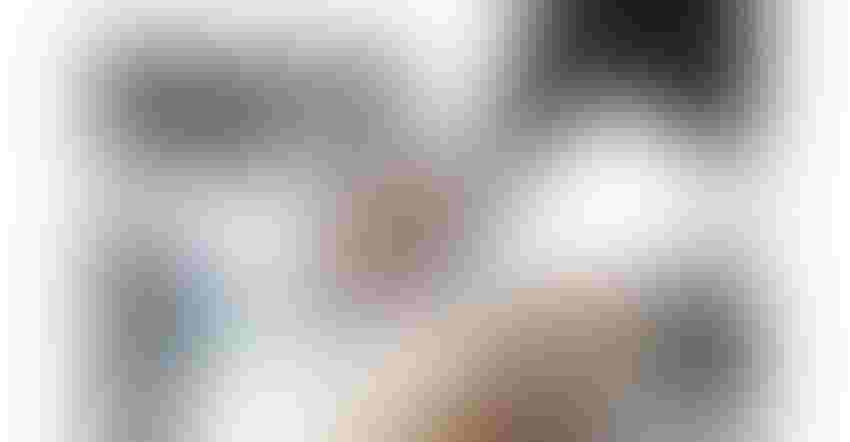 After the investigation into the incident, the CSB listed 5 safety issues, and has included recommendations for future safety.
Image courtesy of RUNSTUDIO / Image Bank via Getty Images
The US Chemical Safety and Hazard Investigation Board (CSB) released its final investigation report into a chemical fire and toxic gas release at the Bio-Lab facility in Westlake, Louisiana, in August 2020 following extreme weather during Hurricane Laura.
The CSB recommends steps that the company and Louisiana state officials should take to prevent chemical releases during future hurricanes, and calls on federal regulators to increase their oversight of hazards associated with reactive chemicals.
 "The CSB has investigated several incidents related to hurricanes and other extreme weather events.  With powerful storms and other extreme weather occurring more frequently, companies and regulators must take action to prevent weather-related releases of hazardous chemicals that can cause substantial damage to facilities and threaten surrounding communities," said CSB Chairperson Steve Owens.
The Bio-Lab facility, aka "Bio-Lab Lake Charles" facility, manufactures and supplies pool and spa chemicals containing trichloroisocyanuric acid (TCCA). TCCA is used throughout the country in pool care and, when put in large bodies of water such as a pool, breaks down slowly, releasing chlorine in the water. However, when TCCA comes into contact with small amounts of water and does not dissolve, it can undergo a chemical reaction that generates heat, causing the decomposition of TCCA, which produces toxic chlorine gas.
On August 27, 2020, over 1 million pounds of TCCA were on-site at the Bio-Lab Lake Charles facility. As Category 4 Hurricane Laura made landfall, strong winds damaged buildings at the facility, including tearing off roofs. 
Rainwater from the storm contacted the TCCA stored inside the buildings, initiating a chemical reaction and subsequent decomposition. The heat initiated a fire. A large plume of hazardous gases, including toxic chlorine, traveled from the facility.  A portion of nearby Interstate 10 was closed for over 28 hours, and local officials issued a shelter-in-place order for the surrounding community due to the release of hazardous gases.
CSB's final report identifies five safety issues as a result of the investigation:
Extreme Weather Preparation: Bio-Lab did not learn the importance of preparing for extreme weather after the 2017 Arkema incident in Crosby, TX, which also occurred following a Category 4 hurricane. Bio-Lab did not implement industry guidance for extreme weather preparation that was updated and published after the Arkema incident.

Process Hazard Analyses Implementation: TCCA is not covered by the Occupational Safety and Health Administration's (OSHA) Process Safety Management (PSM) standard. Bio-Lab voluntarily implemented some elements of the PSM standard and even conducted a 2010 Process Hazard Analysis (PHA) but did not implement a PHA recommendation to determine whether buildings at the facility (including their roofs) could withstand damage from hurricane-strength winds.

Emergency Preparedness and Response: Bio-Lab experienced an approximately five-and-a-half-hour delay in responding to the event, which likely increased the severity of the event.

Adherence to Applicable Hazardous Materials Codes: The Lake Charles plant did not adhere to the existing National Fire Protection Association's codes for high-hazard industry occupancies, which include safety precautions such as automatic extinguishing systems or other protections to minimize danger to occupants before they have time to evacuate.

Regulatory Coverage of Reactive Chemical Hazards: TCCA is not covered by OSHA's PSM standard or the Environmental Protection Agency's (EPA) Risk Management Program Rule. Consequently, the facility was not required to implement baseline process safety management elements of its TCCA-related operations under these regulations.
The CSB is issuing several recommendations to Bio-Lab Lake Charles, including constructing new buildings,  and maintaining existing buildings and structures, to withstand hurricane winds and flooding; implementing safeguards and processes to ensure that hazardous chemicals are not released during extreme weather events; improving its Process Hazard Analysis (PHA) action item management system; performing process hazard analyses (PHAs) on all buildings and units processing or storing TCCA; and improving its emergency response capabilities.
The CSB is calling on OSHA to amend its PSM regulation to achieve more comprehensive control of reactive hazards, such as TCCA, that could have catastrophic consequences and is calling on EPA to revise its Accidental Release Prevention Requirements to cover additional reactive hazards that have the potential to seriously impact the public.
"The CSB's recommendations should serve as a road map for companies, regulators, and industry. The CSB has seen these types of events before, and companies must be prepared for the hazards that extreme weather can present at their facilities utilizing industry resources. Had Bio-Lab followed the available guidance, the incident could have been prevented," said CSB Board Member Catherine Sandoval.
CSB is also recommending that Louisiana officials require chemical facility operators to evaluate the hazards from hurricanes and accompanying wind, rainwater, floodwater, or storm surge forces and implement safeguards against those hazards. The CSB also is urging EPA to implement recommendations made by the U.S. Government Accountability Office to address risks to chemical facilities presented by natural hazards and climate change.
An Appendix to the report also includes a summary of two additional incidents at another Bio-Lab facility in Conyers, GA. On September 14, 2020, a TCCA reaction and decomposition resulted in the release of a plume of hazardous chemicals, exposing Bio-Lab Conyers personnel and nine firefighters to dangerous fumes, and caused a portion of Interstate 20 near the facility to be closed for approximately six hours. Surrounding businesses in the area were evacuated. Four days later, on September 18, 2020, a second decomposition involving TCCA occurred with no reported injuries. 
Sign up for the Powder & Bulk Solids Weekly newsletter.
You May Also Like
---