Evonik Creates Opportunities for Young Chemists
Evonik Creates Opportunities for Young Chemists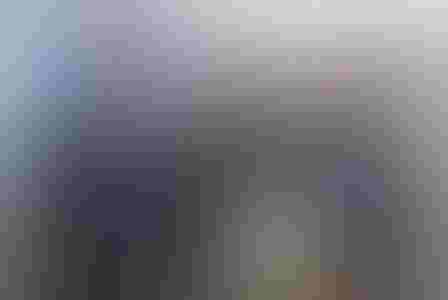 Evonik creates opportunities for young chemists in Europe
Evonik and the European Young Chemists' Network (EYCN) are ramping up their collaboration, signing a three-year cooperation agreement at the 10th Delegate Assembly in the Erwin Schrödinger Center at Berlin's Humboldt University. This agreement is a groundbreaking innovation.   
    
Among other things, the new cooperation agreement lays down guidelines for Evonik's support and sponsorship of the EYCN, thereby creating a stable basis for implementing projects aimed at nurturing young European chemists. On the basis of this agreement, Evonik will also fund travel grants and internships for students of the Network. The EYCN brings together young chemists in Europe under the age of 35 within the framework of the European Association for Chemical and Molecular Sciences (EuCheMS). Currently, 24 youth organizations from 20 European countries are affiliated with the network.   
    
Prof. Cole Hamilton, president of the EuCheMS, pointed out that the cooperation agreement between the EYCN and a company is setting a precedent, "Evonik and the EYCN are together entering unchartered territory. This will set an example for others and create good opportunities to promote knowledge, exchange of expertise, and experience. It is the first agreement of its kind, but hopefully not the last."   
   
The cooperation agreement will give Evonik direct access to highly qualified interns from European member states including non-EU countries such as Russia and Israel. In addition, Evonik will be allowed to present itself to young European scientists as an employer in the EYCN's media activities.   
   
"This agreement demonstrates Evonik's clear commitment to supporting young natural scientists in Europe," said Anne McCarthy, head of employer branding. "As a highly innovative international company, Evonik wishes to open up its own network of contacts to young scientists so that they can develop further and maximize their opportunities."   
    
The collaboration with the European Young Chemists' Network is an important element of Evonik's employer branding strategy and underpins the specialty chemical company's employer value proposition: "Exploring opportunities. Growing together."  
For related articles, news, and equipment reviews, visit our Equipment Zones

Click here for information about the upcoming Powder & Bulk Solids Canada conference/exhibition

Click here for a List of Equipment Manufacturers
Sign up for the Powder & Bulk Solids Weekly newsletter.
You May Also Like
---