Cargill JV to Erect $300M 1,4-Butanediol Plant
Cargill JV to Erect $300M 1,4-Butanediol Plant
The joint venture's will produce 65,000 mt/yr of the biointermediate in a new facility in Iowa.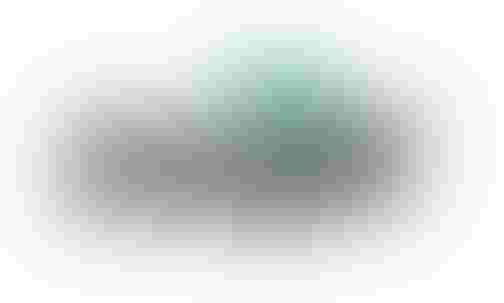 Image courtesy of Cargill
American agribusiness Cargill and German chemicals marketer HELM have formed a new joint venture, Qore, to produce bio-based intermediates that can be used in lieu of fossil-based chemistries, the two firms announced in a release Tuesday. The joint venture plans to invest $300 million to open the first commercial-scale production facility for 1,4-butanediol (BDO) in the United States.
"With consumers demanding more sustainable products, brands are not only looking for more innovative, environmentally-friendly solutions but also are needing supplier capabilities and resources that can consistently meet those expectations," Jill Zullo, vice president, Biointermediates/Bioindustrial at Cargill, said in a statement. "This new venture combines Cargill's end-to-end supply chain and long-standing, successful product commercialization in several bioindustrial markets with HELM's expertise in effectively bringing unique chemical applications and other creative solutions to life."
The joint venture will build the BDO plant at Cargill's existing biotechnology campus and corn refining operation in Eddyville, IA. Qore licensed BDO process technology from Genomatica and will use Cargill's global feedstock supply and fermentation manufacturing capabilities to produce and distribute the the biointermediate. Once operational, the site will have an initial capacity of 65,000 mt/yr.
BDO produced by Qore will be sold under the QIRA brand. The products will be manufactured by fermenting plant-based sugars. When compared to traditional fossil-based BDO, QIRA can save up to 93% of greenhouse gas emissions, according to Cargill.  
"For HELM Chemicals, this joint venture marks an important milestone in our commitment to providing solutions for a successful transformation to a sustainable planet and society," said Axel Vierling, member of the executive board for Business Line Chemicals at HELM, in the release. "Through partnership and collaboration with brand owners and their supplier, we will bring sustainable product options to these consumer-driven industries that will not only help them differentiate their brands but also create a more environmentally responsible future."
Cargill and HELM expect the Eddyville site to go into operation in 2024.
Powder & Bulk Solids reported earlier this week that Cargill is planning to invest $200 million in a new sustainable palm oil refinery in Indonesia.
Sign up for the Powder & Bulk Solids Weekly newsletter.
You May Also Like
---