How Long COVID Impacts the Manufacturing Workforce
How Long COVID Impacts the Manufacturing Workforce
New report suggests lasting impacts of COVID infections could explain why nearly a third of open jobs in the US are unfilled.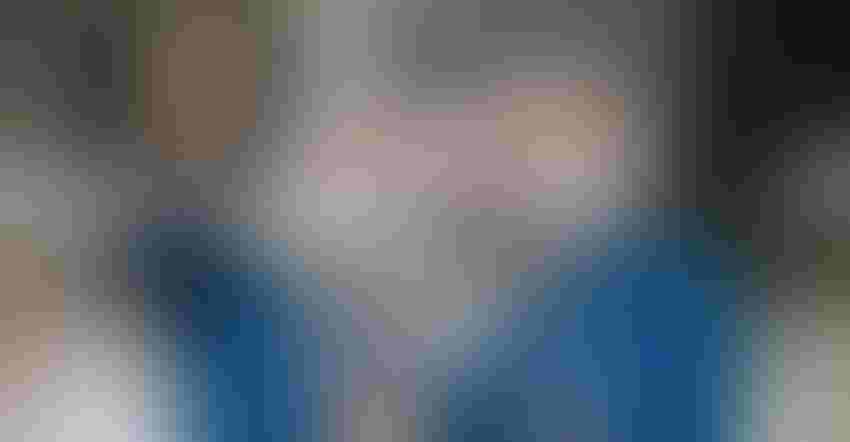 Representative image
Image courtesy of Quality Stock / Alamy Stock Photo
As American manufacturers experienced significant labor shortages over the course of the COVID-19 pandemic, various observers attempted to explain why hundreds of thousands of production-related roles remain unfilled. By now everyone has heard the phrase "The Great Resignation." Some say attitudes on work have fundamentally changed, while others trace the root of the issue to government handouts and failed policies.
While new ideas on the nature of work are likely driving some of the shifts in labor dynamics, new research suggests that debilitating cases of long COVID among working age Americans may also be contributing to the lower rates of manufacturing workforce participation.
An estimated 2-4 million working age Americans (18 to 65) are likely not working due to long COVID conditions, according to research published by the Brookings Institution in late August. The think tank predicts that the annual cost of the lost wages could total as high as $230 billion annually.
Long COVID, or post-COVID conditions, are long-term effects that can last for months following infection with the COVID-19 virus, including fatigue, respiratory difficulties, neurological, heart, and digestive symptoms, and other health issues. A US Census Bureau survey in June and July 2022 determined that about 8% working-age Americans have long COVID.
"With 16.3 million working-age Americans afflicted and annual wage losses totaling nearly $200 billion, long COVID is already a meaningful drag on US economic performance and household financial health. And absent intervention, the situation is likely to worsen," wrote Katie Bach, a nonresident senior fellow with Brookings Metro, in the report. "The government should be taking the threat of long COVID as seriously as the numbers show it to be."
Of the 10.7 million jobs open in American companies in July 2022, the estimated 4 million unfilled roles due to long COVID would account for about 37% of all vacant jobs, the Brookings report said.
The Ongoing Challenge for Manufacturers
US manufacturers industry lost 1.4 million jobs in the early months of the pandemic but were able to refill about 63% of the roles by the end of 2020, according to research by Deloitte and the National Association of Manufacturers (NAM). As the year drew to a close, around 570,000 positions remained open in the manufacturing labor force.
As the pandemic becomes a lasting part of life, the struggle to fill manufacturing jobs continues. The number of open jobs in the US consumer packaged goods (CPG) industry stood at 113,000 as of August 2022, according to an analysis of federal workforce data by trade group Consumer Brands Association (CBA). On the other side of the coin, a mere 697 jobs were filled in CPG firms last month despite wages for manufacturing facility roles increasing by 12% from August 2020. CBA Vice President of Communications and Research Katie Denis noted that the CPG industry is encountering "rapidly changing worker attitudes."
Though the Brookings report did not delve into manufacturing specifically, it is plausible that a significant portion of these open positions in manufacturing operations went unfilled due to long COVID among candidates.
Manufacturing workers are known to face higher risks of COVID-19 infection compared with workers in other types of occupations. A 2020 study on the risks of severe COVID-19 among various occupational groups in the UK found that process, plant and machine operators had a higher risk of severe disease compared to managers and senior officials, associate professionals, and technical occupations. Examining data on coronavirus infections from UK Biobank, researchers determined that 0.4% of this occupation experienced severe COVID-19 symptoms, one of the highest rates outside of medical-related professions.
Researchers examining COVID-19 outbreaks by industry sector in Ontario, Canada during the first phase of the pandemic found that manufacturing facilities in the province had the highest number of infectionscompared to other industries.
What Can Be Done?
Brookings researchers say combatting long COVID's impacts on the US workforce requires a broad, multi-pronged approach of policy actions, increasing access to disability insurance, expanding sick leave, implementing better prevention and treatment measures, improving employer accommodations, and collecting more accurate data on the impacts of the condition on the country's labor pool.
"To give a sense of the magnitude: If the long COVID population increases by just 10% each year, in 10 years, the annual cost of lost wages will be half a trillion dollars," Bach wrote in the report.
The White House called for the US Department of Health and Human Services (HHS) to develop two reports on measures the government can take to respond to long COVID and related conditions earlier this year. Federal funds have also been injected into research on ways to prevent or improve long COVID symptoms.
Given the prevalence of the condition, manufacturing firms will probably have to account for long COVID in their staffing efforts moving forward and adjust their attendance and workplace policies to accommodate this population of workers.
Sign up for the Powder & Bulk Solids Weekly newsletter.
You May Also Like
---