Cooper Installed as ARA Chairman
Cooper Installed as ARA Chairman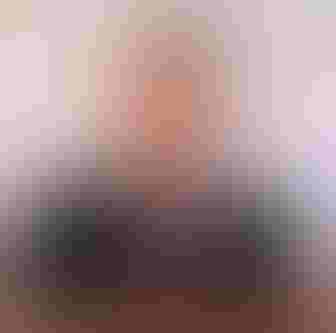 Harold Cooper, ARA chairman
Harold Cooper, CEO and general manager of Premier Ag Cooperative, was installed as the 2016 chairman of the board during a December 3 ceremony at the ARA Conference and Expo. He succeeds 2015 chairman Dave Dufault.

"To say Harold is passionate about the agricultural retail business and our freedom to operate would be a huge understatement," said Dufault, vice president and general manager of Simplot AgriBusiness Retail. "His knowledge, experience, and enthusiasm will add to the success of the Agricultural Retailers Association."

As he passed the gavel, Dufault complemented the ARA staff and remained humble about the organization's accomplishments under his leadership. "It's more about ongoing efforts than accomplishments," he concluded.

With looming regulatory challenges and changing public perception of agriculture, Cooper hopes ARA and the agricultural community will invest in restoring the image of the American farmer. "Agriculture has always enjoyed the public's support," Cooper said. "But we can't just sit back and say were going to do the right thing and expect to be rewarded for that."

Specific to agricultural retailers and their farmer customers, the industry is facing legal and regulatory battles over water quality, as well as continuing battles over the Occupational Safety and Health Administration's elimination of the retail exemption to Process Safety Management.

"We need to learn new tools and exercise these tools," he said. "Engage the regulatory community more strongly, work with the courts more strongly and defend our right to do what we do well."

Cooper's statements punctuated earlier remarks from Dufault.

"We're fighting a lot of headwinds," Dufault said before handing over the chairman's gavel. "We can be proud of what we've accomplished, so my challenge to this organization, and to Harold, is to move the positive messages - from growers, retailers, suppliers and manufacturers - forward. We can't let the headwinds of today keep us from doing the right thing for the future."

Cooper praised Dufault's leadership through the prior year. He compared his steadfast demeanor and quiet confidence to former President Dwight D. Eisenhower and his ability to deal with difficult personalities and challenging allies. "As Dave departs from this role, I must say I've been such an admirer," Cooper said. "He's been such an encouragement."

Cooper, a 35-year veteran of the agricultural retail industry, was first elected to the ARA Board of Directors in 2009. In addition to his leadership role with ARA, he is engaged in national and state politics and serves on advisory boards for Rep. Luke Messer (R-Ind.) and Gov. Mike Pense. He also serves on the board of directors for CountryMark Cooperative, a position he's held since 2003.

Beginning as an intern while an Agribusiness Management student at Purdue University, Cooper's career has been in the cooperative system. After graduation, he served as an assistant branch manager for Jackson-Jennings Co-op in Seymour, IN, and soon advanced to crop marketing manager for Countrymark Co-op. From 1993 to 1999, he oversaw seed operations for the Countrymark Co-op and GROWMARK regional cooperatives. He joined Premier Ag Cooperative as CEO and General Manager in 2000.
For related articles, news, and equipment reviews, visit our Equipment Zones

Click here for a List of Equipment Manufacturers
Sign up for the Powder & Bulk Solids Weekly newsletter.
You May Also Like
---