Key Technology Introduces New Line of Digital Sorters
Key Technology Introduces New Line of Digital Sorters
Veryx 2.0 sorters are belt- and chute-fed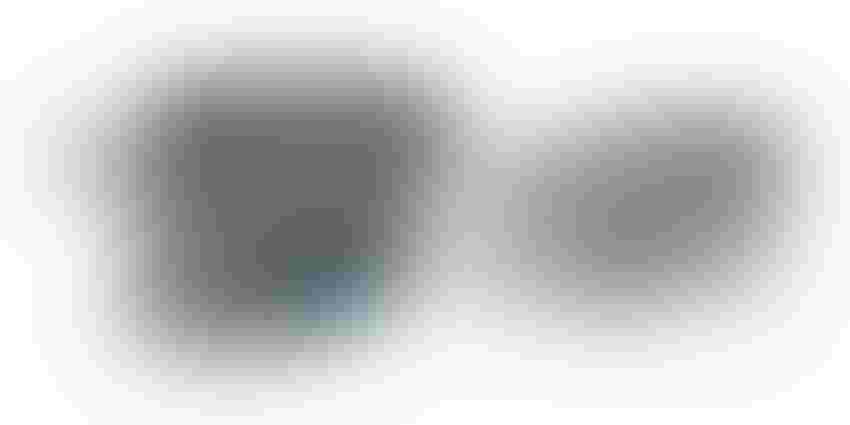 Image courtesy of Key Technology Inc.
Key Technology, a member of the Duravant family of operating companies, introduces its Veryx 2.0 line of digital sorters.
Featuring a new mechanical layout, next-generation LED illumination, enhanced laser scanner technology, new powerful software driven by artificial intelligence (AI), and more, Veryx 2.0 advances high-performance sorting of food products. It reduces operating costs and improves the accuracy of foreign material (FM) and defect removal to optimize product quality and maximize yield.
"Since its introduction six years ago, Veryx has earned a reputation as the most advanced sorting technology for the food processing industry and has achieved tremendous market success," said Carson Brennan, president of Key Technology. "Over that time, our focus on continuous improvement has led the Veryx family to evolve. Now, Veryx 2.0 presents the next step up in sort performance and process value. Driven by consumers that demand products of consistently high quality, the food processing industry is working to satisfy more stringent standards, while improving profitability. Veryx 2.0 addresses these competing challenges."
Veryx 2.0 features a new, optimized mechanical layout. The belt sorter's architecture houses all utility components within the frame, eliminating the need for an external enclosure. All door seals have been updated to a new patented design. Additional sanitation upgrades further ensure Veryx 2.0 can withstand even the harshest operating environments over long production cycles.
A next-generation LED illumination system on Veryx 2.0 delivers higher intensity light with less scatter and reduced shadowing effects, which improves the sorter's FM and defect detection. Featuring components with up to twice the life expectancy of previous-generation LED lighting, Key's new LED illumination technology reduces operating costs at the same time it improves sort performance.
Veryx 2.0 also introduces Key's enhanced laser scanner technology. New digital receivers produce the highest resolution available while delivering a signal that is more accurate and consistent. As a result, Veryx 2.0 laser scanners create more contrast to better differentiate various types of objects, which enables more precise FM and defect removal while reducing good product loss and improving yield.
Using AI technology, Key has enhanced the functionality of its FM Alert software for Veryx 2.0. FM Alert is a monitoring tool that sends alerts if a critical FM event occurs and records a time-stamped image of each critical FM object detected by the sorter. It allows an operator to verify the critical FM has been sorted out and enables the processor to understand FM trends and research sources of possible contamination onto the line. AI techniques assist FM Alert in analyzing captured FM images to further improve the accuracy of its record-keeping.
Veryx 2.0 is available with Key's powerful new Discovery suite of data analytics solutions, which turns the sorter into an IIoT-connected device that collects, analyzes, and shares data while sorting product. Key Discovery harnesses data about the sort process and about every object flowing through the sorter to reveal patterns and trends that improve sorting and help control upstream and downstream processes. It provides actionable information that helps processors optimize product quality, maximize yield, reduce downtime, and minimize labor to increase profitability.
With VERYX 2.0, Key has also enhanced its intelligent Sort-to-Grade (STG) software. STG can categorize every product defect and the dimensions of every object and automatically makes optimal accept/reject decisions based on the target quality spec defined by the operator. Now, Key STG achieves more accurate dimensional grading of the product by using AI techniques to digitally separate clumps of products into distinct objects for the STG software to evaluate. A Veryx 2.0 STG-enabled sorter can maintain the most complex final product specifications without operator intervention, while increasing yields by one to three percent.
Key Technology, Walla Walla, WA 509-876-9428 www.key.net
Sign up for the Powder & Bulk Solids Weekly newsletter.
You May Also Like
---