Taking the Guesswork out of AI
Taking the Guesswork out of AI
Artificial intelligence can be a simple integration into an existing system.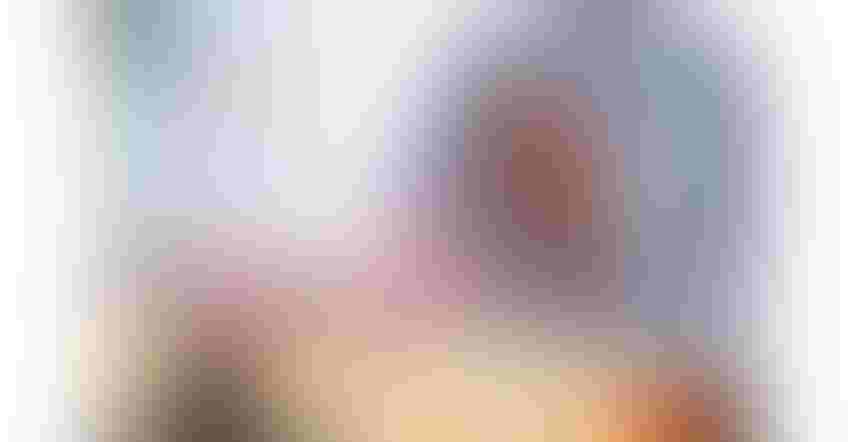 Visual AI Advisor by SparkCognition seamlessly integrates with an already set-up video system, offering a real-time feed.
Image courtesy of SparkCognition
Adding AI for your production, HSE, or detecting fire hazards faster is a straightforward process that will integrate with your video system, yet at real time.
SparkCognition, a global AI solutions provider, provides these services with Visual AI Advisor. The product allows you to detect and analyze objects in your video feed so you can increase productivity, reduce accidents, strengthen security, and better understand your business.
The company was founded 10 years ago by Amir Husain, a visionary in the field of AI. SparkCognition employs 450 people with headquarters in Austin, TX, and development offices in the San Francisco Bay area, New York, and India.
The Visual AI Advisor solution came along with the acquisition of a company a couple of years ago. The solution had already existed for 10 years.
Currently, they have 82 customers in 17 countries using this solution alone. A few customers include BP, Boeing, Mondelēz International, Carlsberg, and a large oleochemicals manufacturer in India.
"We have folks like Mondelēz and Carlsberg that are using our technology in their manufacturing, in their warehouses," said Jaidev Amrite, senior director of AI Solutions, SparkCognition.
That is where Visual AI Advisor shines: production facilities or warehouses. However, said Amrite, "We are really a full spectrum company. What that means is we can work with data coming from sensors — we typically call it time series data. We can work with data coming from records or natural language. This might be forms, databases, shipping receipts. And we can also work with things like video data."
SparkCognition can take the video stream or data and provide security safety, standard operating procedure compliance. However, the company's solution can also provide methods for operational efficiency.
"So essentially the VP of operations or the operational leaders can also get a view into how well their operations are going, especially in an environment where they can't just put sensors and forms everywhere to measure the performance," Amrite explained.
With Visual AI Advisor, there is no need to put in new cameras. Companies can use the existing cameras they use for security, but now, with this AI solution, those cameras are doubling up to measure performance, measure efficiency, to quantify waste, to quantify dangerous situations, and to quantify things such as the number of security related incidents.


Example of Use
From a distribution terminal where trucks are getting filled, SparkCognition has an application that is a visual eye that checks the license plate and markings on the truck before it enables the truck to enter the facility. There is a visual eye that monitors the yard in the facility to make sure that trucks are not bypassing the weighbridge or any required checkpoints.
There are also speed and parking compliance checks on the vehicles. Visual AI Advisor also checks for people standing on the vehicle or sitting under the vehicle, which is hazardous. Therefore, compliance is assured using the visual eye.
"If there's any kind of behavior that you want to flag that can be determined or identified by video,
AI can be taught to recognize that behavior." – Jaidev Amrite, SparkCognition senior director of AI solutions.
The system is not necessarily following people around, though. It has awareness of what people are. And it is trying to detect activities that are going on. The system can process all video on the Edge within the customer's enterprise network. None of the data is coming back to the cloud. None of the video streams are coming back to the cloud or to SparkCognition. No video needs to be recorded or saved either. The AI works on the real-time video stream and then dumps the video.
"You don't want to point at certain individuals. You want to identify problematic behaviors and use the detection of those behaviors to create better behaviors through better training, better awareness and better monitoring," said Amrite.
SparkCognition created this in the design of the system, due to working with industrial multinational companies in the US, Europe, and India that have varied regulations with labor and compliance. Customers have the flexibility to configure the system in whatever way is best for their operating environment.
Visual AI Advisor can manage health, safety and environment (HSE) factors in production facilities, warehouses and more in real time.


Improving Logistics & Productivity
Mondelēz International needed to monitor the effectiveness of its third-party vendor managing its product logistics operations in India.
To monitor the performance of the outside vendor managing its logistics at an India-based shipping and receiving center — one of 16 it has in the country — Mondelēz turned to SparkCognition to provide real-time, accurate data and insights throughout the facility.
The company implemented Visual AI Advisor, applying computer vision to its existing CCTV infrastructure to address issues such as cargo vehicle use and loading dock operations, including turnaround time, labor usage, and more.
Visual AI Advisor captured valuable real-time metrics on truck wait times and loading schedules, cargo space optimization, equipment utilization, labor usage, and health and safety monitoring.
The snack manufacturer had three top-priority areas it wanted to monitor and a need to evolve beyond manually tracked KPIs recorded on whiteboards pegged to various monthly or quarterly goals:
Safety: Appropriate stacking of pallets, use of protective equipment, COVID-related health precautions, and detections of near misses with equipment

Warehouse Analytics: Time and labor utilization of docks, average turnaround times for cargo vehicles, labor utilization, equipment utilization

Attendance: Total work hours, employees present on site
From the three categories, Mondelēz was able to use Visual AI Advisor to analyze dozens of use cases and scenarios associated with specific KPIs, including the number of trips per vehicle or vehicle type, average wait times, amount of cargo space used in trucks, and labor time needed for loading and unloading.
These insights have allowed Mondelēz to know far more than previously possible about how its logistics contractor is performing and what areas within the main points of focus (safety, warehouse analytics, attendance) require action to be taken.
Rigorous KPI measurement also allows for performance goal setting and competition between different logistics depots, with the data measured based on criteria easily managed and customized using Visual AI Advisor's dashboard interface.
See video on the AI solution here. 
SparkCognition's Visual AI Advisor — as well as other award-winning AI solutions — allow organizations to predict future outcomes, optimize processes, and prevent cyberattacks. Currently, the company has about 200 patents that have been granted or are unprocessed.
Sign up for the Powder & Bulk Solids Weekly newsletter.
You May Also Like
---