FDA's Foods Program Achievements in 2022
FDA's Foods Program Achievements in 2022
The U.S. Food and Drug Administration's Foods Program was created to protect the safety of human foods and access to safe and nutritious foods for all consumers.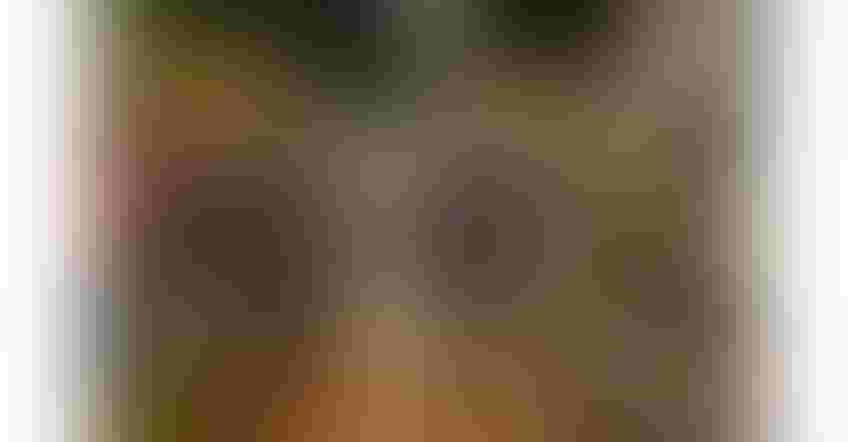 FDA reveals accomplishments and work needed to be done in Foods Program 2022 report.
Image courtesy of CHANDAN KHANNA/Getty Images
The FDA's Foods Program made strides in 2022 to protect the safety of human foods and expand access to safe, nutritious foods for all consumers last year, even though it was a challenging year. 
Infant Formula Issue
The infant formula issue created hardships for many families across the country. In an article, the FDA highlighted its work to address the Cronobacter sakazakii related illnesses in infants and the infant formula shortage. It was one of the toughest challenges the FDA has faced since the passage of the Food Safety and Modernization Act (FSMA). 
The article, written by FDA's Frank Yianna, deputy commissioner for Food Policy and Response; Susan T. Mayne, director of the Center for Food Safety and Applied Nutrition; and Judy McMeekin, Associate Commissioner for Regulatory Affairs, goes on to explain: 
As the infant formula incident unfolded, we worked around-the-clock with infant formula manufacturers to increase production and used data tools to monitor industry-provided production volumes for infant formula and assist with tracking and addressing infant formula supply shortages throughout the country.
Additionally, we have expanded access to infant formula by exercising enforcement discretion for 12 firms to temporarily import their foreign-produced infant formula products into the U.S. market. The agency has provided a pathway for those manufacturers to bring their products into full compliance with US requirements and be able to sell in the US permanently. Importantly, we also worked with manufacturers to increase their production capacity by exercising flexibility on ingredient and packaging supply chain issues and by working with other government partners activated the Defense Production Act to ensure availability of critical ingredients. 
Finally, the FDA has outlined a prevention strategy on Cronobacter sakazakii and powdered infant formula that will help us do our part to reduce illnesses associated with Cronobacter sakazakii contamination. We continue to be fully committed to protecting the safety of infant formula and safeguarding this essential source of nutrition for so many babies in this country. 
Food Safety
The second part of the Foods Program is food safety. The article provides these points on what the FDA focused on and accomplished:
In 2022, the agency made significant advances in implementing FSMA and, building upon it, through the advancement of the FDA's New Era of Smarter Food Safety goals:
In November, the FDA issued the Food Traceability Final Rule mandated by FSMA, with its list of foods for which additional recordkeeping will apply, allowing for faster identification and rapid removal of potentially contaminated food from the market.  

The Office of Human and Animal Food Operations trained more than 1,000 FDA staff to recognize elements of Food Safety Culture in food operations. 

Expanded Domestic Mutual Reliance partnerships with states, adding Iowa, Minnesota, and Virginia

FDA and Centers for Disease Control and Prevention entered into a Memorandum of Understanding to strengthen food safety in retail and foodservice establishments.

Enhanced oversight of imported shrimp from the three largest exporting countries through increased examination and sample collection. Additionally, the FDA collaborated with foreign governments to provide training and outreach events focusing on seafood safety and import requirements.

Enhanced regulatory oversight of foreign firms the agency cannot routinely inspect by leveraging tools such as the Foreign Supplier Verification Program, remote regulatory assessments, importer seafood inspections, and sampling to ensure supply chain security and compliance with good manufacturing practices.  
Other advances included making available the testing results for per-and polyfluoroalkyl substances (PFAS) in seafood samples collected at retail. As a result of the findings, two companies issued voluntary product recalls.
The agency also advanced the Closer to Zero initiative and is working with federal partners to study the role of seafood consumption, the primary dietary source of mercury, in child growth and development. The FDA also issued a draft guidance to industry on action levels for lead in single-strength juices and juice blends. 
Nutrition
The FDA's Foods Program is committed to helping to ensure that consumers have access to healthy foods and have the information they need to make informed choices for themselves and their families. 
At the conference, the FDA announced the proposed updated criteria for when foods can be labeled with the nutrient content claim "healthy" on their packaging. 

In December, we issued the 2022 edition of the FDA Food Code, which provides guidance to state and local authorities and retailers to help mitigate foodborne illness risks at retail and provide a uniform set of national standards for retail food safety. The 2022 update specifically addressed food donations as part of an effort to reduce food waste that is part of the Biden-Harris Administration's National Strategy on Hunger, Nutrition, and Health. 
Innovation
The FDA is constantly striving to find smarter and more modern ways to improve food safety and increase access to nutritious foods. In 2022, the agency:
Continued to explore the use of Artificial Intelligence (AI) to strengthen import screening. FDA entered the third phase of the Artificial Intelligence Imported Seafood Pilot program, which uses AI and machine learning to help predict the likelihood that an import shipment is potentially harmful and not compliant with FDA regulations. 

Completed its first pre-market consultation for a human food made from cultured animal cells.
The article ends stating that the program is undergoing important changes, yet it looks forward to continuing this important work with public and private sector partners in the year ahead. Together we will bend the curve of foodborne illness, protect consumers from unsafe foods, and support them in making healthy food choices.
Sign up for the Powder & Bulk Solids Weekly newsletter.
You May Also Like
---