FDA Searches for New Deputy Commissioner for Human Foods
FDA Searches for New Deputy Commissioner for Human Foods
US Food and Drug Administration seeks new Deputy Commissioner for Human Foods and provides outline for the Human Foods Program and ORA.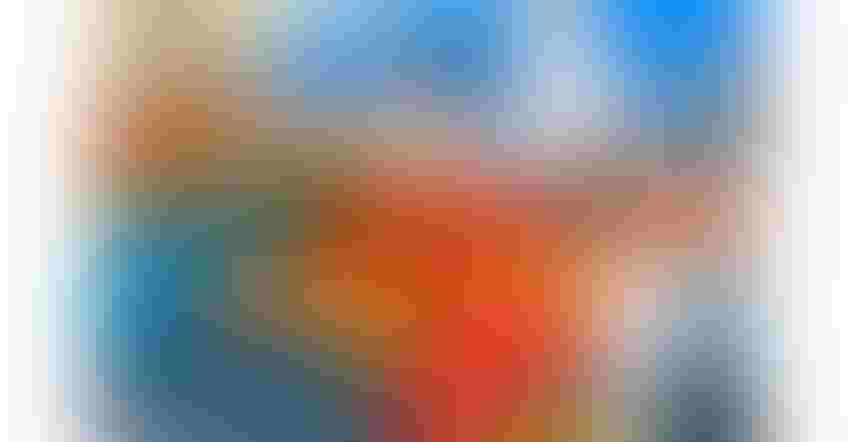 FDA provides outline for Human Foods Program and Office of Regulatory Affairs restructuring.
Image courtesy of RomanNerud/Getty Images
U.S. Food and Drug Administration is conducting a national search for a new Deputy Commissioner for Human Foods. The agency is also giving an update on last month's proposed restructuring of the agency's Human Foods Program and Office of Regulatory Affairs (ORA) to enhance coordination, prevention, and response activities. 
"My search for a new Deputy Commissioner for Human Foods is underway, the first recruitment effort open to both external and internal candidates under the agency's expanded Title 21 hiring authority for a foods-related position. I'm looking forward to starting the interview process and making a selection for this important position as soon as possible," said FDA Commissioner Robert M. Califf, M.D.
"There have also been a number of questions about the proposed operational changes for ORA and how these plans will work with changes to the Human Foods Program. I cannot stress enough that my vision is focused on a new, agency-wide model where the activities and responsibilities of the regulatory programs and ORA are better synced to improve efficiency and effectiveness with clear decision rights so that everyone knows who has authority," he added.
Human Foods Program
For the proposed Human Foods Program, one key to success will be a Deputy Commissioner for Human Foods, who will report directly to the FDA Commissioner. The agency wants a candidate who has the expertise to provide leadership over the FDA's nutrition and food safety programs (including programs aimed at preventing and responding to chemical, microbial, and other hazards).
The ideal candidate will have executive and real-world experience sufficient to lead the newly envisioned Human Foods Program. This individual will also have a clear line of authority over the proposed Human Foods Program, which includes Center for Food Safety and Applied Nutrition (CFSAN), the Office of Food Policy and Response (OFPR), and certain human foods-related components of ORA. 
To ensure the new Human Foods Program and all other regulatory programs at the FDA are successful, work on an agency-wide transformation effort of how the programs and field functions are organized and operate is underway. The FDA's proposal will create a new model that better integrates ORA's enterprise-wide expertise in field-based operations with product subject matter experts who sit in all the agency's programs. The new Deputy Commissioner for Human Foods and other program leads will set strategic direction for food inspections and have authority over program resource allocation. To achieve these goals, the agency has started:
Assessing specific functions of ORA, CFSAN, and OFPR to be unified into a new Office of Integrated Food Safety Systems Partnerships that will engage with state, local, tribal, and territorial food safety regulatory partners. This includes howt to enhance connectivity with international food safety partnership programs.  

Analyzing inspection and compliance functions that sit within ORA and program offices across the agency to determine opportunities to streamline operations and clarify decision-making authority at each step of the inspection process, as well as integrate automation and IT support. 

Determining how to empower the Deputy Commissioner for Human Foods and leaders of other programs, along with the Associate Commissioner for Regulatory Affairs, to oversee program and field resource allocation, including publicly mapping the budget to functional activities to provide clarity on resource allocation.

Ensuring seamless coordination across the FDA and state-operated food laboratory operations by evaluating the foods laboratory programs, including the relationships, roles, and responsibilities among CFSAN, CVM, ORA and state-operated laboratories. 

Improving the FDA's ability to conduct risk prioritization to deliver the highest public health benefit with an extensive evaluation of how the Human Foods Program accomplishes risk management and prioritization, and how this can be used to guide dynamic work planning and resource allocation. 

Planning for greater enterprise transformation of certain ORA IT functions, which will be coordinated with the FDA's Office of Digital Transformation (ODT). This move builds on the existing project to create an enterprise-wide platform for managing inspections and compliance activities. 

Evaluating training programs, including for FDA investigators, to see how they can best serve the needs of both the FDA, regulatory partners and regulated industry. This will include assessing whether some training functions or roles should be unified into the Human Foods Program and other product programs. 
"Our proposal specifically tackles issues identified in two independent evaluations of our food programs, one conducted by the Reagan-Udall FoundationExternal Link Disclaimer and an internal evaluation of the agency's infant formula response," said Califf.
Commissioner Califf added that the agency plans to rectify its regulatory programs and field force, and strengthen both.
Cosmetics Regulations
The FDA also announced that cosmetics regulation and color certification functions will move out of CFSAN and into the Office of the Chief Scientist. This proposed move will better align the expertise of the agency's cosmetics subject matter experts with the Chief Scientist, who is focused on research, science, and innovation that underpins the agency's regulatory mission, and recognizes the evolution and innovation in this product space.
This plan will leverage the FDA's areas of expertise across the agency as it implements the Modernization of Cosmetics Regulation Act of 2022. The office will closely collaborate with the Human Foods Program, Center for Drug Evaluation and Research, Office of Minority Health and Health Equity, and Office of Women's Health.
The FDA is seeking to finalize the proposal this fall. 
Sign up for the Powder & Bulk Solids Weekly newsletter.
You May Also Like
---