Meat, Poultry, and Egg Recalls
Meat, Poultry, and Egg Recalls
USDA has seen recalls for mislabeling and unreported allergens, just as FDA has this year.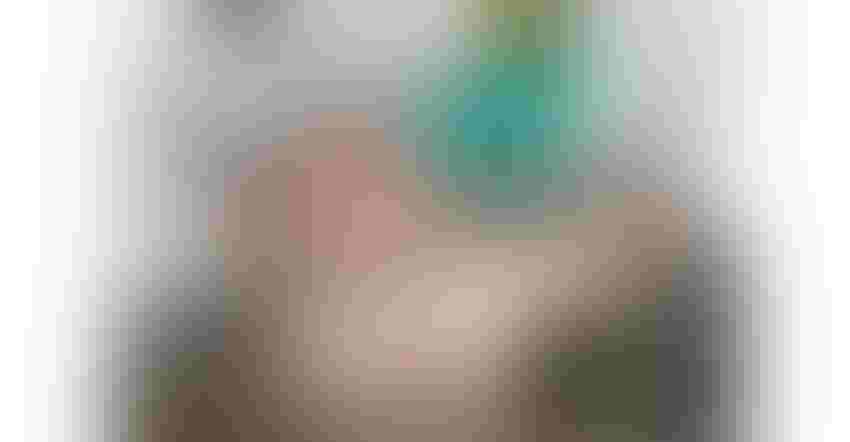 Recalls through the USDA on meat, poultry and eggs include mislabeling due to undeclared allergens, and for foreign object contamination.
Image courtesy of Picsfive/Getty Images
Kristen Kazarian
Food Safety and Inspection Service (FSIS) is the public health regulatory agency of the USDA that oversees recalls. The agency is responsible for the safety and proper labeling of meat, poultry, and egg products including ready-to-eat meals and more, as well as reducing foodborne illness linked to these regulated products.
Thirteen recalls overall have been reported for 2023 thus far, and out of those, six were due to undeclared allergens on labels.
Other reasons include unsanitary conditions due to temperature variation at a storage facility; possibly undercooked product; import violation; packaging defect that could cause product contamination; two recalls for product produced without inspection; and possible Listeria contamination.
No foreign matter inclusion has been a part of any recall yet this year; but for 2022, 13 recalls were due to metal or other foreign matter. Of the 69 recalls posted by the FSIS, most were for mislabeling (19). Other recalls included product not going under inspection (including import violations) and foodborne pathogens salmonella, E. coli, and listeria. Under-processed foods were responsible for four recalls.
FSIS conducts recall effectiveness checks to verify recalling firms notify their customers of the recall, and that steps are taken to make certain the product is no longer available to consumers. 
FSIS Strategic Plan 2023
To further combat illness from food and protect the health of the public, FSIS has come out with its 2023-2026 Strategic Plan for food safety and public protection. The plan will emphasize the use of science and data to implement advanced and innovative approaches to food safety.
Three goals outlined in the plan are:
Prevent foodborne illness and protect public health
This will help prevent adulteration and misbranding, and limit sickness from FSIS-related products.
Transform inspection strategies, policies, and scientific approaches to improve public health
The plan is to improve food safety through adoption of innovation and technology. It will also optimize data use at every level of agency decision-making.
 
Achieve operational excellence
This goal will be achieved by sustaining and advancing an adaptable, high-performing and engaged workforce. The outcome also includes optimizing service delivery.
FSIS will track and monitor progress of the programs on a regular basis. Adjustments will be made as necessary to objectives, activities, or approaches.
The agency will evaluate programs, processes, and policies. FSIS will ensure that the Enterprise Risk Management Program is implemented in compliance with Office of Management and Budget guidelines.
Did you know that FSIS has various partners around the world? FSIS works with its partners to improve food safety at the federal, state, local, tribal and territorial levels. It also works with stakeholders and in working groups.
Federal partners alone consist of Border Interagency Executive Council, FDA, Foodborne Disease Active Surveillance Network, FoodSafety.gov, Healthy People Food Safety Workgroup, Dual Jurisdiction Establishments, Human Food Produced Using Animal Cell Culture Technology, Interagency Foodborne Outbreak Response Collaboration, National Antimicrobial Resistance Monitoring Program, Pulsenet, Rapid Response Teams, and Retail Food Safety Alignment.
Additional international partners and other partners are also listed in the new Strategic Plan.
As far as foodborne illnesses reported to the Centers for Disease Control and Prevention (CDC), an outbreak of Listeria was found and reported on the Center for Disease Control's site. As of today, a specific food product has not yet been identified in 10 states. The CDC is concerned because several recent illnesses (11) have been reported.
Keep updated on current recalls through the USDA at the Food Safety and Inspection Service site, which also has FSIS locations throughout the US.
For the entire list of recalls from USDA and FDA, visit FoodSafety.gov. For up-to-date foodborne illness information, you can visit the Center for Disease Control and Prevention site.
Sign up for the Powder & Bulk Solids Weekly newsletter.
You May Also Like
---