New Features to Be Showcased at 2023 Powder Show
New Features to Be Showcased at 2023 Powder Show
Powder Show is leading event in the Western Hemisphere for dry processing and bulk solids handling professionals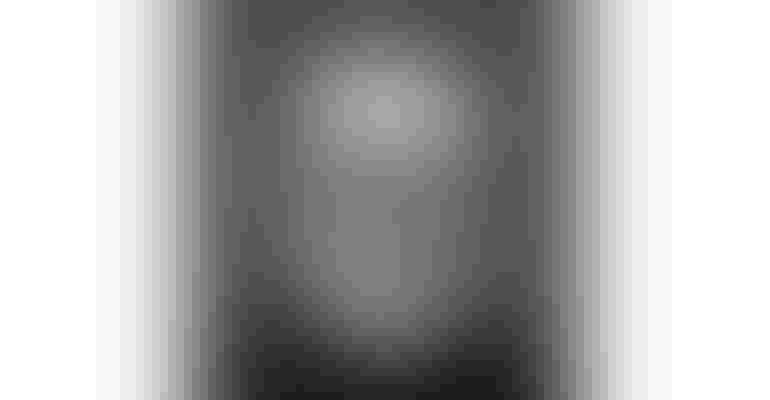 Steve Everly, group event director, Informa Markets
Image courtesy of Informa Markets
Steve Everly, group event director, Informa Markets
The International Powder & Bulk Solids Conference & Exhibition (Powder Show) is returning to the Donald E. Stephens Convention Center in Rosemont, IL, April 25-27, 2023.
The Powder Show is the leading event in the Western Hemisphere for professionals in the dry processing and bulk solids handling sector, where professionals can network with other like-minded industry experts.
Expo
This year's three-day expo will showcase the latest technologies and equipment from more than 350 suppliers. Companies spanning food and beverage, agriculture, sanitary design, additive manufacturing, plant-based food manufacturing and Industry 4.0 all are signed on to address today's toughest challenges in processing technology and educate one another in strategized growth and profitability in 2023 and beyond.
The Powder Show floor will present some of the industry's most influential companies, including—among others--Bunting, Coperion K-Tron, Dedert Corp., Eriez, Fike Corp., HAF Equipment, Hosokawa Micron Powder Systems, IEP Technologies, Jenike & Johanson, Key International Inc., Lorenz Conveying Products Corp., National Bulk Equipment Inc., Piab USA, REMBE Inc., Russell Finex Inc., Schenck Process LLC, and Vac-U-Max. Experts from these companies will be on-site to answer questions, provide advice on the full spectrum of bulk processing, and showcase educational demonstrations on the latest in dry processing and bulk solids handling technologies and developments.
Exhibitor product demonstrations will take a deeper look into solutions and products for guests seeking to learn about the latest developments and applications within the trade. Additionally, the Center Stage and Tech Theater are both strategically placed on the expo floor to provide expert-led presentations for exhibitors and attendees interested in learning more about the latest educational topics in the powder and bulk solids handling and dry manufacturing industry.
Conference
The 2023 Powder Show Conference will be held on the first two days of the show, April 25-26, and will provide an enhanced four-track session format through two full days of advanced education from dry processing manufacturers, industry experts, thought leaders, and academics. The four featured conference topics include Powder and Bulk Solids Fundamentals, Material Storage & Gravity Flow, Conveying and Processing, Quality and Combustible Dust Safety. Each track will include three sessions.
This year's conference will touch upon a range of key topics from sustainability and diversity, equity and inclusion (DEI) standards and regulations, 3D printing, new applications, and more to provide a comprehensive academic outlet to all corners of the powder and bulk solids sector.
Additionally, attendees can participate in leadership and strategy sessions, workshops, multitrack bulk solids processing technical sessions, keynotes, industry panels, and networking events.
Networking and Leadership
The Powder Show's networking and leadership opportunities are designed for process manufacturing executives to get the expert-led education and guidance to arm their companies for success in the future.
The 2023 networking opportunities include an extended lunch hour each conference day, giving guests the ability to walk the show, ask questions, and apply conference learnings to real-life products and solutions on the expo floor. In addition, a Speakers Corner will be held at the end of each conference day where attendees will have the opportunity for one-on-one time, complete with a Q&A session and networking with the thought leaders under each track.
Two-day and Wednesday conference passholders will also be able to tour the largest independent brewery in IL on Wednesday, April 26 for an in-depth, technical tour of brewery operations and how it relates to the powder and bulk solids sector. The tour will end with a complimentary peer networking reception with food, drinks, and games.
Granular Guides, a brand new Powder Show mentorship program, will span all three days of the expo where industry veterans will be paired with newer professionals to deep dive into aspects of the trade and work to expand their dry processing careers. Another new to the show feature includes Office Hours, which have been added to the event schedule for expert advice right on the show floor.
Register for a conference or complimentary expo pass at powderandbulkshow.com. Use promo code PBSMEDIA for a free expo pass. Use promo code PBSCONF for 20% off an all-access two-day pass and free expo pass.
Steve Everly is group event director for Informa Markets.
Sign up for the Powder & Bulk Solids Weekly newsletter.
You May Also Like
---