Shanghai Pharmaceuticals, Syntegon Form Partnership
Shanghai Pharmaceuticals, Syntegon Form Partnership
Collaboration will promote continuous manufacturing in China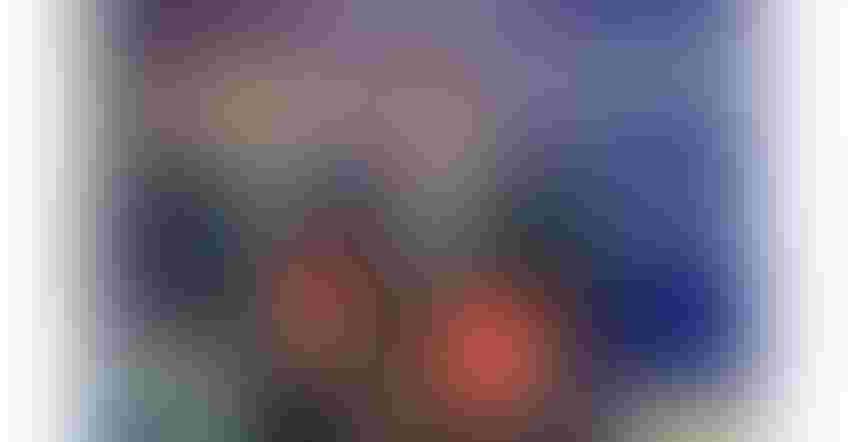 Zeng Chuiyu, deputy director of Shanghai Pharmaceutical Manufacturing Management Center and director of Technology Innovation Center and Hu Shengli, managing director, Syntegon
Image courtesy of Syntegon Technology GmbH
Shanghai Pharmaceuticals and Syntegon have signed an agreement to build a laboratory for continuous manufacturing technology in China.
The cooperation will promote the application of this new technology, shorten development cycles of new drugs, reduce the cost of drug development, continuously improve the accessibility of new (especially orphan) drugs in China, and create more value for patients.
A "Co-Laboratory" Cooperation
Zeng Chuiyu, deputy director of Shanghai Pharmaceutical Manufacturing Management Center and director of Technology Innovation Center, said, "As a large pharmaceutical industry group listed in Shanghai and Hong Kong, Shanghai Pharmaceuticals has always been driven by technology and innovation, dedicated to solving clinical needs, and guided by quality, cost-performance, intelligent manufacturing, and green development to continuously optimize production layout and promote manufacturing excellence."
Shanghai Pharmaceuticals and Syntegon will use their respective resources in this in-depth "co-laboratory" cooperation to create a domestic benchmark for continuous manufacturing, improve production efficiency, and help innovation development.
Fostering Innovation
Jerome Freissmuth, vice president pharma and international sales of Syntegon, said, "This cooperation is of strategic importance to both parties. Syntegon will support Shanghai Pharmaceuticals in becoming a pioneer in continuous manufacturing in China's pharmaceutical industry. Syntegon has been investing heavily in China for 20 years to support the Chinese pharmaceutical industry with best-in-class technology – and this partnership will continue along this forward-looking path."
Hu Shengli, managing director of Syntegon in China, added, "Continuous manufacturing technology is an innovation in the pharmaceutical industry, which will shorten drug development cycles and bring new products to market quickly, while reducing the cost of drug development. China attaches great importance to the application and promotion of continuous manufacturing technology. Now, Syntegon and Shanghai Pharmaceuticals will establish the first laboratory in China, which will be dedicated to the promotion and application of the new technology in the field of innovative drugs and provide new ideas and accessible experimental platforms for the development of orphan drugs."
Sign up for the Powder & Bulk Solids Weekly newsletter.
You May Also Like
---