Nu-Tek BioScience Starts Work on New Peptone Plant
Nu-Tek BioScience Starts Work on New Peptone Plant
The 52,000-sq-ft facility in Austin, MN will be dedicated to manufacturing animal-free peptone from soybeans.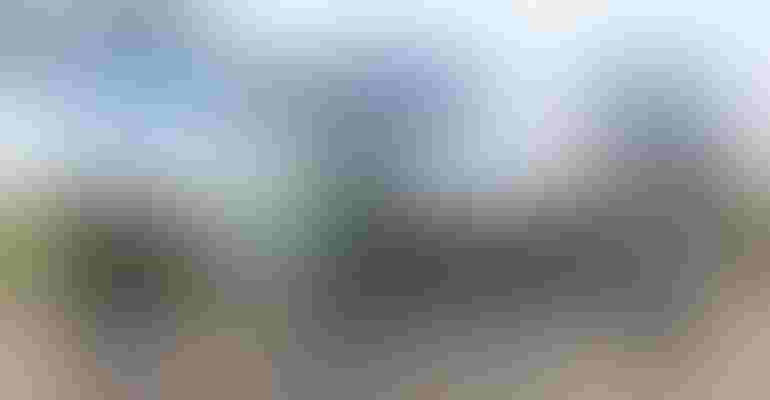 Image courtesy of Nu-Tek Bioscience
Industrial ingredient solutions firm Nu-Tek BioScience recently held a ground breaking event to mark the start of construction of a new manufacturing plant for animal-free peptones in Austin, MN, ESOP firm ISG announced Monday.
The 52,000-sq-ft facility in the Creekside Business Park is designed to help Nu-Tek BioScience meet future demand. About 40 new jobs are expected to be created with the opening of the site. ISG designed the new structure.
"Perhaps the most notable part of this facility design is the size of the dryer, which is tailored specifically for Nu-Tek's process of harvesting the peptone from soybeans," said Brian Gjerde, PE, vice president and Food and Industrial business unit leader, in a statement.
During the effort, a 10,000-sq-ft drier tower will be installed at the Austin location.
"A major part of the design work proved to be the dryer tower. It's one of the larger towers we've done at almost 100' in the air, holding up the roughly 80-tn dryer," Gjerde said.
Construction firm WDS Construction will carry out the work on the facility. Nu-Tek Bioscience said in a separate release that it has invested $40 million in the new plant.  
"For more than 10 years, Nu-Tek has manufactured and supplied raw materials in the form of peptones to the pharmaceutical industry and this expansion gives us the ability to introduce big pharma to Austin and strengthen this position in the Midwest," the firm's CEO, Thomas Yezzi, said in Nu-Tek's release. "Austin's rich manufacturing background and proximity to world-class health care systems and major research universities made it the ideal location to build a world-class facility needed to manufacture next generation biologics."
Sign up for the Powder & Bulk Solids Weekly newsletter.
You May Also Like
---