Eli Lilly to Invest $2.5B in Germany Plant
Eli Lilly to Invest $2.5B in Germany Plant
The new plant will expand the company's injectable manufacturing capacity.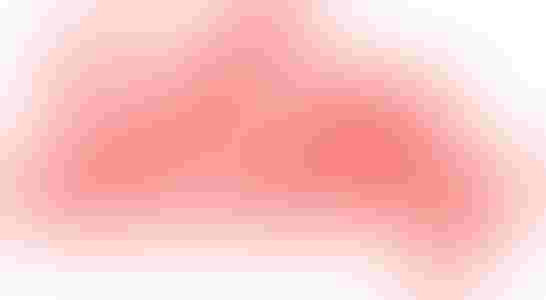 Eli Lilly is also investing around $100 million in Germany's early-stage biotech ecosystem.
Image courtesy of Eli Lilly Co.
Eli Lilly plans to build a new $2.5 billion high-tech manufacturing site in Alzey, Rhineland-Palatinate, Germany. The new facility will further expand the company's global parenteral (injectable) product and device manufacturing network and support an increased demand for Lilly's medicines, including its diabetes and obesity portfolio.
"Every investment into our manufacturing capacity around the world is a renewed commitment to patients today — and to those who may need our medicines tomorrow," said Edgardo Hernandez, executive vice president and president, Eli Lilly manufacturing operations. "This state-of-the-art parenteral site with the latest technology will enable us to continue to deliver medicines with safety first and quality always around the world." 
With the planned manufacturing facility in Alzey, Lilly will operate a total of six manufacturing sites in Europe, including one in nearby Fegersheim, France. Lilly's ongoing investments in Europe will create operational synergies, strengthen university and government relationships, support the early-stage life science ecosystem, and diversify the growing Lilly presence in Europe.
Germany's workforce will play a vital role in bolstering Lilly's incretin supply when the new site is operational beginning in 2027. The site in Alzey will employ up to 1,000 highly skilled workers such as engineers, operators, and scientists, who will leverage state-of-the-art technology, including automation and high-speed manufacturing lines, to produce life-changing medicines. In addition, an estimated 1,900 jobs will be created during construction, which is scheduled to begin in 2024. The pharma company's investment in Alzey is contingent upon finalization of government permitting and local approvals.
Lilly has announced investments of more than $11 billion in its global manufacturing footprint in the past three years to help ensure the safe and reliable supply of Lilly's innovative medicines. The company continues to invest in the expansion of its global manufacturing to address the growth expected from potential new medicines to treat diabetes and obesity, Alzheimer's disease, cancer and autoimmune conditions.
"As we look to usher in the next generation of medicines, we're looking for people and partners who share our passion for improving health outcomes," said Ilya Yuffa, executive vice president and president, Lilly International. "With this new investment, we hope to spark a new era of collaboration and innovation in Germany and the European Union defined by our shared purpose to find lasting solutions for patients."
The company is also investing up to $100 million to increase its footprint in Germany's early-stage biotech ecosystem. These investments will focus on biotech and the life sciences venture capital funds — expanding Lilly's incubator and accelerator engagements, and strengthening its ties and activities with world-renowned academic and innovation partners. With these investments, the company will pursue strategic partnerships and collaborations utilizing a variety of models that meet a range of business needs, including capital and equity investments; world-class lab space; and outstanding research and development capabilities and expertise to help accelerate innovative medicines that meet the needs of people globally.
"This investment strengthens the Federal Government in its efforts to make Germany more attractive again as a pharmaceutical location," added Prof. Dr. Karl Lauterbach, federal minister of health. "It shows good innovative products can be reliably developed and produced in Germany. But we will continue to improve the framework conditions for research and production. This will ensure that patients have rapid access to new treatment options and make us more independent from fragile supply chains. Europe needs a strong pharmaceutical industry and research – not least for good and secure healthcare. Germany wants to provide new stimuli here."
Eli Lilly has operated in Germany since 1960 with 1,000 employees in the country working in areas such as marketing, development, and distribution.
Sign up for the Powder & Bulk Solids Weekly newsletter.
You May Also Like
---