Drug Powder Transfer: Achieving Flexibility and Compliance
Drug Powder Transfer: Achieving Flexibility and Compliance
CDMOs need new manufacturing solutions to help them attract lucrative projects
Image courtesy of ChargePoint
Ben Wylie, senior product manager, ChargePoint Technology
The pharmaceutical industry is becoming increasingly globalized, meaning that the outsourcing of development and manufacturing is fast becoming the norm. CDMOs are now facing even greater competition to attract new drug developer customers while maintaining optimum productivity and efficiency across their drug powder transfer processes.
This poses a challenge for CDMOs who may feel under pressure to invest in specialist production lines to attract high-value projects that may not be needed once the project is finished. This investment may be wasted or may entail additional costly work to upgrade for new projects.
With this in mind, CDMOs need new manufacturing solutions to help them attract lucrative projects, while offering them the flexibility to switch lines over to new production requirements with minimal downtime or financial outlay. How can this flexibility be achieved, and what role do valves play in ensuring production line efficiency?
This article will discuss the challenges faced by CDMOs in ensuring that their production capacity offers the flexibility and agility to meet the needs of a diverse and ever-changing array of customers. Here it explores the potential of the new generation of single-use manufacturing equipment to help achieve multiple project goals, such as containment and sterility during bulk powder transfers.
Adapting to an Ever-Changing Market
The pharmaceutical industry has undergone significant growth in recent years, both as a result of efforts to develop vaccines for the COVID-19 outbreak and manufacture billions of doses to support a global vaccination program. Additionally, pharma companies must keep up with existing demand for drugs to treat rare and orphan diseases, with the market for orphan drugs expected to reach $229.71 billion in 2026.1
Keeping up with these changes has made it necessary for pharma manufacturers to explore the latest innovations to update their manufacturing facilities and stay competitive in such a fast-paced industry.
This means that many pharma manufacturers and their CDMO partners are feeling the pressure to expand their investments into specialist production lines to stay competitive. While this strategy may help them to win more high-value projects, they may also run the risk of wasted investment once these projects are completed.
Pharma companies that implement these technologies also face the additional risk of extremely high initial costs of upgrading their equipment.
Additionally, regulations within the pharmaceutical industry are ever-changing, with the latest amendments to Annex 1 of the Good Manufacturing Practice (GMP) set to come into effect imminently.
These new guidelines aim to remove the requirement for manual intervention by line operators as much as possible to ensure safe handling and reduce the potential for contamination. When it comes to drug substances such as powder products, live organisms, and radiopharmaceuticals, Annex 1 now stipulates that cleanroom systems should "take into account any risk presented by the materials used in the manufacturing operation that may give rise to biological or chemical hazards."
As a result, pharma companies must review their existing manufacturing processes and adapt their facilities to ensure compliance in the most cost-and time-efficient ways possible.
A key area of this investment focuses on the transfer of powders such as active pharmaceutical ingredients (APIs) and storage processes in their cleanroom facilities. It is essential that pharma companies ensure the safe containment of their API powder substances, as they can be toxic if consumed in high doses, or explosive if allowed to become airborne.
This means that they require highly specialized equipment for their handling and storage, as well as contained transfer processes to ensure operator safety and prevent contamination.
Manufacturers must carefully consider the technologies they implement to achieve this, ensuring that they adapt to their existing cleanrooms while remaining flexible with constant market changes.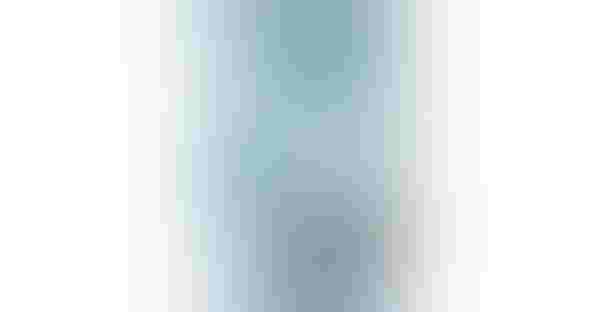 Bulk Powder Substance Handling and Containment
Traditionally, pharma manufacturers would handle drug product powders in a separate room from production line equipment to prevent airborne contamination. Then, they would use scoops to manually load and weigh the material before mixing it in buckets or bags.
However, as drug product material has become increasingly toxic and reactive, production standards have evolved in order to minimize this manual handling and make closed powder handling standard procedure.
Now, sterile handling is achieved through the use of stainless steel valves that attach to production line equipment called split butterfly valves (SBVs).
Composed of one "active" and one "passive" part, these components attach to filling line equipment to form a closed powder transfer line that allows the material to flow into a container without coming into contact with the surrounding environment.
When it comes to containing these powders for storage or transport, manufacturers use sealed transfer bags. However, many of these bags are open-topped, meaning that when loading or unloading the powder from them, hazardous dust and fumes can be released. This means that after each loading process is complete, surrounding areas must be thoroughly cleaned and validated to ensure no contamination takes place and the zone remains sterile. As a result, this lengthy process can often lead to additional time and productivity losses.
The Impact of the Latest Tech Advancements
One of the greatest recent advancements in cleanroom technologies is the implementation of single use components and equipment. The single-use bioprocessing market is set to be worth $20.8 billion by 2026, largely driven by increased demand for biopharmaceutical molecules such as stem cells, monoclonal antibodies, vaccines and more.2
Recent advancements in the market have led to the development of a disposable version of the SBV. Offering the same sterile containment as its stainless steel counterpart, the single use SBV attaches to existing production line equipment, removing the need for expensive and time consuming alterations to facility designs.
After use, this component can be disposed of, removing the requirement to clean and validate and increasing overall productivity. When it comes to the storage and transport of drug powder materials, single-use versions of the transfer bags are becoming increasingly widespread across cleanroom processes. 
Known as single-use chargebags, these components feature the "passive" half of an SBV incorporated into their structure, connecting directly to production line equipment for filling directly into or transfer out of the bag. Once filled or emptied, these bags are securely sealed to prevent any egress of drug product material into the surrounding area. As a result, pharma manufacturers can achieve the contained and sterile integrity of their drug powder product while minimizing their cleaning requirements and reducing any product changeover downtime.
By removing the need for additional gowning, cleaning, and validation procedures, these technologies help reduce the need for manual operator intervention that would typically be required for these lengthy procedures, helping achieve Annex 1 compliance.
Remaining Agile
As regulations and manufacturing processes evolve to adapt to an ever-changing global market, so too must the equipment used within drug manufacturing facilities.
Single-use technologies are increasingly used across production lines as they offer uncompromised sterility in a far more efficient manner than traditional equipment. By adapting to existing cleanroom production lines, they also reduce the need for expensive and time-consuming upgrades to facilities.
However, as we move into the digital era of Industry 4.0, we can expect cleanroom facilities to expand their investment into smart factory technologies (SFTs) in the coming years. SFTs  can be implemented into existing cleanroom equipment to bring more flexibility and agility to development and manufacturing processes. Used to monitor production lines and offer real-time updates on any potential disruptions or contamination risks, these technologies help to optimize aseptic procedures for greater manufacturing efficiency.
By automating key processes, SFTs minimize the manual interventions required across processes, ensuring that human intervention is only required in essential circumstances. As a result, this helps manufacturers achieve greater compliance with Annex 1.
Pharma manufacturers who realize the benefits of SUT and SFT technologies as early as possible are able to ensure proactive compliance with regulations before they come into force. By investing in their cleanrooms with the latest tech advancements, they also help to differentiate themselves from their competitors by supporting their partners with even the most challenging aseptic projects for many years to come.
Ben Wylie is senior product manager, ChargePoint Technology. For more information, visit www.thechargepoint.com.
1 https://www.pharmaceutical-technology.com/analysis/rare-disease-spotlight-tracing-the-rise-of-orphan-drug-designations-over-almost-40-years
2 https://finance.yahoo.com/news/single-bioprocessing-market-worth-20-123000191.html
Sign up for the Powder & Bulk Solids Weekly newsletter.
You May Also Like
---