Benefits of Modified Atmosphere FIBC Bulk Bags in the Nut Industry
Benefits of Modified Atmosphere FIBC Bulk Bags in the Nut Industry
Masterpack's modified atmosphere technique for FIBCs offers benefits beyond pest control.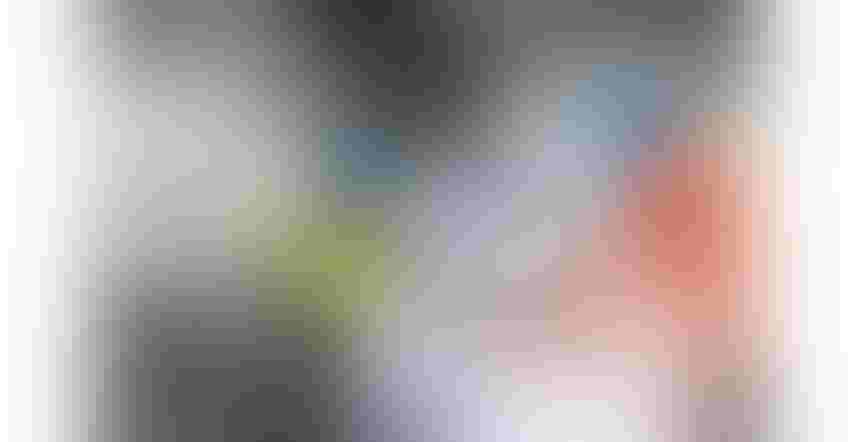 Image courtesy of Masterpack Group USA
FIBCs are the way to go for practically any industry or product, the nut industry included. The storing and transportation of nuts (almonds, walnuts, pistachios, etc.) comes with its challenges, but can be handled with a M-A-P FIBC big bag.
Preventing pests in FIBCs is a delicate challenge. One tiny insect can have an enormous impact on the content of big bags, sometimes ruining up to 3,000 lb of product. Masterpack's modified atmosphere technique for FIBCs offers benefits beyond pest control.
1. Modified atmosphere is suitable for many products
The possibilities are endless when it comes to the food products MAP can be applied too, because the air composition in every FIBC can be tailored to the specific needs of the product. Examples of suitable products are:
*  Dried foods, such as nuts, rice, corn, grain, beans, herbs
*  Dairy based powders, as well as coffee and cacao powders
*  Seeds, rice, spices
*  Dried specialties and refined products
2. Modified atmosphere is not harmful to the environment (or consumers)
The modified atmosphere technique uses no chemicals or pesticides. A modified atmosphere is created by adjusting oxygen and either N2 or CO2 levels within the packaging to the desired value. Nothing is added to the product, keeping it safe and fresh.
3. Modified atmosphere is also applicable to organic food
Following up on the point above, this technique is also suitable for organic food products. With a big increase in demand out of a sustainability and health perspective, M-A-P opens up numerous possibilities for producers aiming to make the change to organic to meet market demands.
4. Modified atmosphere sustains and enhances the quality of the product
Finally, M-A-P doesn't just keep the product safe from pests, it also inhibits the growth of micro-organisms and protects against oxidation processes. It also keeps dry products safe from unwanted moisture development. This means that the freshness of the products is maintained and shelf life is elongated.
For more information, contact Masterpack Group USA at 215-987-9665 or [email protected], or visit www.masterpackgroup.com.
Sign up for the Powder & Bulk Solids Weekly newsletter.
You May Also Like
---