Automated Bulk Bag Dischargers up Output for Goya Foods
Automated Bulk Bag Dischargers up Output for Goya Foods
Goya Foods ups output with 16 Flexicon automated bulk bag dischargers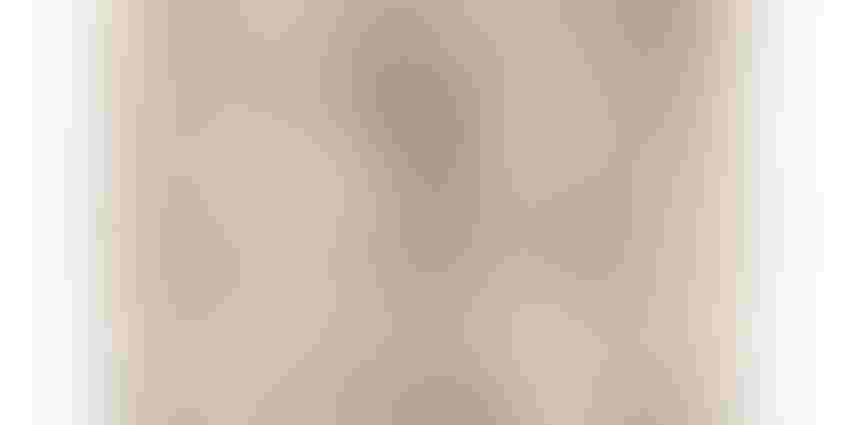 Image courtesy of Flexicon Corp.
Founded in 1936, Goya Foods has become the largest Hispanic-owned food company in the US. It imports ingredients from around the world to create more than 2,500 food products of Latin cuisine traditional to Mexico, Spain, Central and South America, and the Caribbean.
In 2015, the company opened its new headquarters and distribution center in Jersey City, NJ. At the same time, it invested in its existing distribution center in Secaucus. At 240,000 sq ft, the new site is four times larger than the previous facility and relieves several long-standing bottlenecks, according to Luis Valencia, the new site's plant engineer. "We had run out of capacity for rice mixtures at our previous site," said Valencia. "In fact, all of the existing lines, including the bean and flour lines, were over-utilized. We were overdue for a change."
Higher Capacity Equipment in Four Times the Space
To prevent supply disruptions, Goya continued operating all 12 of its rice, bean, and flour lines at the previous site while outfitting the new site with a new high-speed pouch-filling rice line, and more efficient bulk handling and packaging equipment, including 16 bulk bag and rigid tote IBC discharger systems supplied by Flexicon Corp., Bethlehem, PA.
"We had Flexicon equipment here already, so we knew they were reliable systems," Valencia said. "Efficiency is the focus because the product and process demand it. The processes are relatively uncomplicated, so the simpler the process, the higher our efficiency must be. We're always looking to increase quality, safety and efficiency."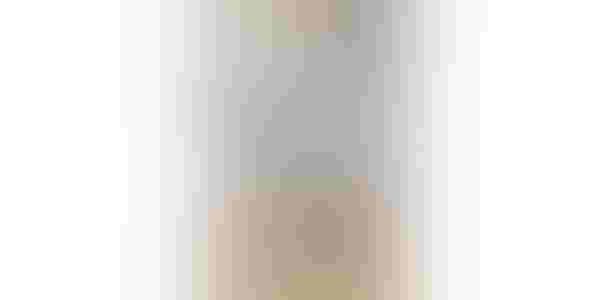 Flexible screw conveyors transfer rice blend ingredients from two bulk bag dischargers through small openings in a wall separating the warehouse from a packaging room.
Cutting Bulk Bag Unloading Times
Goya receives rice, beans, dry vegetables, and flour in 2,200-lb bulk bags, while the spice mixtures are mixed into rigid 1,100-lb totes. Ingredients are batched to the packaging machines by gain-in-weight control.
To increase productivity, Goya needed to accelerate its handling of bulk bags. The Bulk-Out BFC bulk bag dischargers load bags quickly by means of a cantilevered I-beam, hoist, and trolley. Valencia says the fast-loading units allow just two forklift drivers to serve the site's 16 bulk bag dischargers. A single operator can load and discharge bulk bags across several product lines.
In operation, a forklift places a palletized bulk bag in front of the discharger. The operator connects the bag loops to Z-Clip bag strap holders on the lifting frame and, using a pendant, hoists the bag into the discharger.
Rice Mixes Batched to High-Capacity Pouch Filler
To match the production capacity of a new high-speed pouch filler for rice mixes, Goya installed a gain-in-weight batching system for the rice, vegetable, and spice components. For rice, palletized bulk bags are delivered by fork truck to side-by-side BFC bulk bag dischargers that unload into two large 5,000-lb-capacity floor hoppers. The hoppers feed a common 20-ft-long bucket conveyor leading to a weigh hopper which empties into the pouch filler. Each discharger unloads a 2,200-lb bulk bag of rice in four minutes.
Similarly, dry vegetables move from their respective bulk bag discharger to the pouch filler via bucket conveyor and weigh hopper.
Each weigh hopper rests on load cells that transmit weight-gain signals to a controller that stops each conveyor once the target weight is reached for each ingredient, automating and expediting a process that previously required manual verification that batches reach the pouch filler.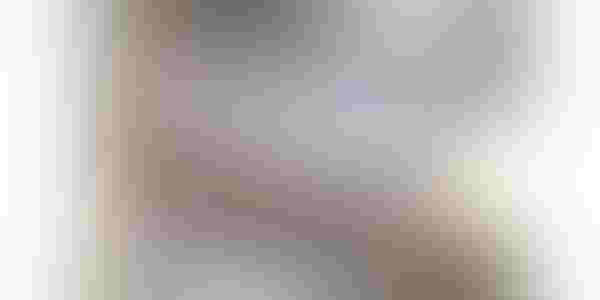 Seasoning packets for rice mixes
Spices for the rice mixes are supplied in rigid totes, which are hoisted above a Model BFH-C-X half frame discharger mounted on a 2,500-lb-capacity hopper. From the hopper outlet, a 25-ft-long flexible screw conveyor--also from Flexicon--is inclined at 32 degrees, moving the spices to a weigh hopper which discharges to the pouch filler.
A flexible screw of specialized geometry for difficult-to-handle spices rotates within a 4.5-in. polymer outer tube of the flexible screw conveyor. The screw is the only moving part contacting material and is driven beyond the point of discharge, preventing material contact with seals or bearings.
"Goya Foods Secaucus has received an A++ rating by the British Retail Consortium's certified auditors, the highest, for two years in a row," said Valencia. "In this case, the conveyor is sanitized daily by disconnecting the flexible screw from the drive shaft and removing the screw for cleaning."
The plant specified Flexicon flexible screw conveyors for both the rice mix spices and flour lines because they are enclosed, simple, dust-tight, and prevent the separation of blends.
Bean and Flour Lines Operate at High Capacity
The bean line deploys six BFC model bulk bag dischargers, mounted over 5,000-lb-capacity floor hoppers and arranged in three pairs. Each pair shares a bucket conveyor that feeds a weigh hopper that discharges into a pillow-bag packaging machine.
The flour line employs three BFC bulk bag dischargers, each with Flow-Flexer bag activator plates that increasingly raise and lower opposite bottom edges of the bag on timed cycles, ultimately forming a steep "V" shape that promotes total discharge.
Dialing it in
Goya Secaucus packages products of 50 different varieties of beans and 30 different flours. Each has slightly different flow characteristics. "We change over constantly, and when you change a bean or a flour or a rice mix, there's a lot of fine-tuning," Valencia said.
Fine flours are among the tougher products. "It's a challenge to dial it in; the higher the speed, the more precision is required," Valencia said. "Flexicon helped us with upgrading our electronics. They made sure the dischargers were feeding correctly and the controls were reading the hopper levels correctly. We control the weights better now and avoid process loss."
Flexicon Corp. (Bethlehem, PA) is a world leader in the design and manufacture of bulk handling equipment and custom-engineered and integrated plant-wide systems. For more information, call 610-814-2400, email [email protected], or visit www.flexicon.com.

 
Sign up for the Powder & Bulk Solids Weekly newsletter.
You May Also Like
---