OSHA's Proposed Rule on Worker Walkaround Inspections Questioned
OSHA's Proposed Rule on Worker Walkaround Inspections Questioned
The revision to the regulation was announced on Aug. 29, 2023.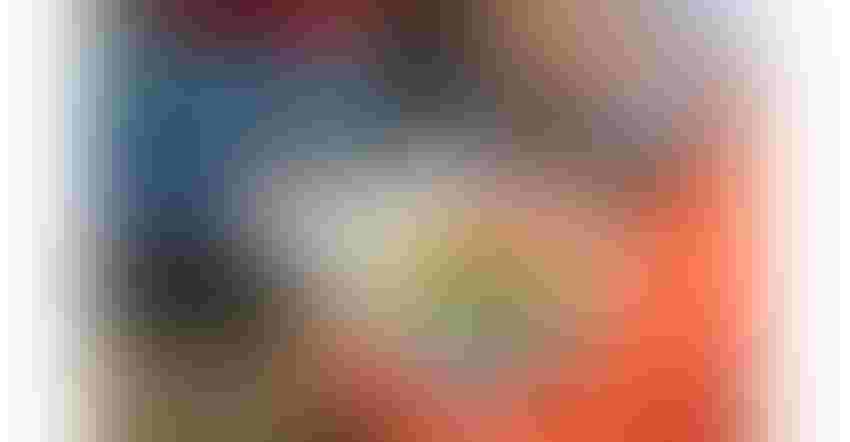 OSHA's proposed revision to the Worker Walkaround Inspection rule opposed by chemical and builders associations.
Image courtesy of Thank you for your assistant / iStock / Getty Images Plus
The US Department of Labor in August proposed a rule to revise regulations regarding who can be authorized by employees to act as their representative to accompany the department's Occupational Safety and Health Administration compliance officers during physical workplace inspections.

Specifically, the proposed rule clarifies that employees may authorize an employee, or they may authorize a non-employee third party if the compliance officer determines the third party is reasonably necessary to conduct an effective and thorough inspection.

The federal agency had asked for comments by Oct. 30, and then extended it to Nov. 13.
Since the announcement, some organizations have spoken out against the revised ruling. The Associated Builders and Contractors (ABC) replied to this proposed revision.

"ABC is deeply disappointed that the Biden administration is trying to revive a failed Obama-era initiative, which was bad policy then and is bad policy now," said Ben Brubeck, ABC vice president of regulatory, labor, and state affairs. "This proposal does nothing to promote workplace safety and it will have a substantial negative impact on the rights of employers and their employees."

"By allowing outside union representatives access to nonunion employers' private property, OSHA is injecting itself into labor-management disputes and casting doubt on its status as a neutral enforcer of the law," said Brubeck. "Unfortunately, many outside union organizer representatives have a biased agenda that is not focused on safety or health, which could distract OSHA inspectors from their primary purpose of workplace safety.
"OSHA can have a bigger impact on jobsite safety by fostering positive partnerships with employers and promoting safety practices that produce results," said Brubeck. 
Another organization that opposes this proposed revision is the Alliance for Chemical Distribution (ACD). ACD, formerly the National Association of Chemical Distributors, submitted comments to OSHA urging the agency to reevaluate its proposed rule on the Worker Walkaround Representative Designation Process.
In the comments, ACD's Senior Vice President of Regulatory Affairs, Jennifer Gibson, emphasized that the current form of the proposed rule does not justify a modification to the agency's operations, and would not enhance the quality of inspections compared to the current system.
"ACD believes that OSHA's proposal to significantly increase which third-party employee representatives are permitted to participate in inspections would result in safety and security concerns at facilities undergoing inspections without improving their quality." said Gibson.

Moreover, the proposed rule undermines the safety and security of these chemical facilities.
"The most worrisome aspect of this proposal is its requirement to force facilities to permit entry to individuals who would otherwise be forbidden from entering," she added. "ACD members house a wide range of chemicals and have various chemical processes occurring at their facilities, some of which can be dangerous. For these reasons, ACD members have long supported programs such as the Chemical Facility Anti-Terrorism Standards (CFATS) and worked closely with regulators to ensure their chemicals and processes are protected. This proposal would effectively undermine these efforts as it would force facilities to grant entry to individuals without undergoing any necessary background or other safety checks. Such individuals would be given intimate access and information regarding which chemicals are stored on the premises, where they are stored, and what they are used for. This is extremely worrying and raises significant security concerns."
Gibson concluded by highlighting the proposed rule would hamper inspections, impede safety, and increase costs on chemical facilities.
"ACD recognizes the need for proper OSHA inspections and fully supports measures to improve them. However, the changes in this proposal would not improve inspections and would instead undermine the effectiveness of OSHA inspections while creating additional safety concerns for employees and communities."
Sign up for the Powder & Bulk Solids Weekly newsletter.
You May Also Like
---