Firm to Open First Graphite Processing Plant in America
Firm to Open First Graphite Processing Plant in America
Westwater Resources' $80 million facility will have an initial capacity of 7,500 tn/yr that will be ramped up to 15,000 tn/yr.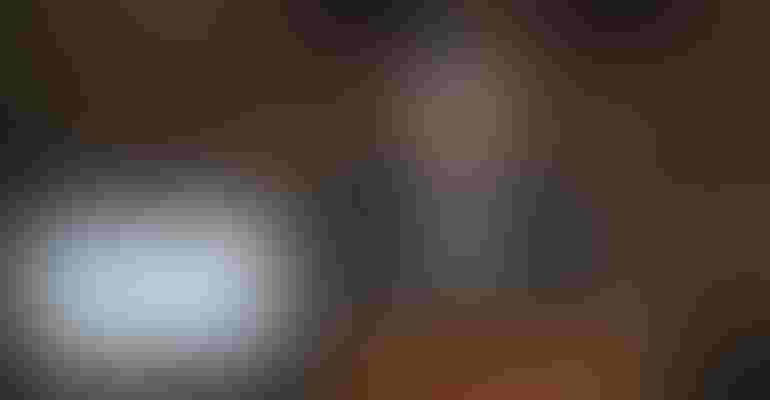 Alabama Gov. Kay Ivey speaks at the Alabama Graphite/Westwater announcement on June 22.
Image courtesy of Alabama Dept. of Commerce
Mineral resources exploration and development firm Westwater Resources Inc. announced Tuesday that its subsidiary Alabama Graphite Products LLC start work on a new graphite processing plant in Kellyton, AL this year.
The company will spend $80 million to build the site during the first phase of the project and inest another $125 million during the second phase. When the site goes into operation next year, it will become the first large-scale processing plant for graphite in the US.
"This plant will not only make Alabama the US leader in graphite production, the go-to place for this important resource in battery manufacturing, it will also elevate our standing even more as a major player in the fast-growing electric vehicle sector," Alabama Gov. Kay Ivey said in a statement.
"We're home to four major auto plants, and the ability to source precious metals in state for the lithium-ion batteries used in electric and hybrid vehicles will be a big plus in attracting other manufacturing jobs to the state," Gov. Ivey added.
About 100 full-time jobs will be created with the opening of the new facility. The state will provide Westwater with an estimated $29.9 million in jobs and tax credits through the Alabama Jobs Act over a 15-year period. A state-run workforce development agency, AIDT, will give the company $925,000 in job training and employee recruitment initiatives.
The company will mine raw graphite in western Coosa County, where it acquired mineral rights to 42,000 graphite-deposit-rich acres in 2018. Operations at the new mine are slated to commence in 2028. Westwater's processing plant will have an initial annual capacity of 7,500 tn that will be expanded to 15,000 tn. Every battery in an electric vehicle contains 175 to 200 lb of graphite.
"All the graphite used and needed in the United States, including by America's auto industry, is imported," said Christ Jones, president and chief executive officer of Westwater, in the release. "Most of it is from China, where media have reported both worker and environmental issues. Domestic production of graphite reduces our dependence on foreign sources. Even though the raw graphite we will process into battery-grade material will be imported initially, none of it will be from China. We have secured agreements from other providers."
Sign up for the Powder & Bulk Solids Weekly newsletter.
You May Also Like
---