Mechanical Conveying 122
Mechanical Conveying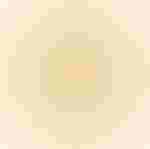 Over the last quarter-century, many mining and processing operations have experienced increased demand for their product and the need for appropriate conveying equipment to meet that demand. This increase in demand has led to the need for bigger, faster, and more-reliable conveying equipment.
Belt widths in the 36-in. range that were prevalent for decades are no longer the norm. Now, 72-in. BW and higher are typical in many high-production operations. Belt speeds that once were 350 to 500 fpm on average are now in the 800- to 1500-fpm range. Both have led to higher-capacity conveying required by many operations. Associated technologies to make these highly productive systems operate at high efficiency levels have also improved.
This overall change in philosophy has not only made conveyors more productive, but in many applications they are more complicated. Automated analysis and design tools capable of simulating these sophisticated conveyor systems have also seen tremendous advances. The ability to predict and model operation both statically and dynamically has greatly impacted conveyor advancements. Conveyors that can carry material in both directions, downhill conveyors with braking systems, and conveyors with vertical and horizontal curves are all possibilities.
In most bulk material-handling operations, the conveyor is one of the most critical items in the process and without satisfactory availability can shut down an entire operation. The importance of the conveyor and the need for increased capacities has evolved many products and has created many new products to make the system better and more productive. Conveyor accessories such as belt storage units, constant-tension winches, belt winders, and pinch roll drives are utilized by many mining operations to save both time and money.
Highly productive conveyors that are longer, curved, or for steep angles (up to 90° vertical), are now possible with today's equipment and technologies. Even though many of these options have been available for decades, they are now more reliable and more productive than ever before. For example, the advent of tripper booster drives has allowed the development of extremely long single-flight conveyors that can utilize lighter belts and smaller components. By placing a tripper booster drive or drives in a conveyor system, operators can reduce tensions at strategic points along the conveyor. When properly positioned, they can also make it easier to negotiate curves typically found in tunneling applications.
The need for bigger and more-productive conveyors has led to more-complicated systems in many operations. With increased tensions that typically come with bigger and heavier equipment, operators need the ability to control starting and stopping of the conveyor system. Advancements in closed-loop-controlled soft-start equipment for conveyor drives have allowed operators to not only create a safer working environment, but also to make it easier on the components that make up the conveyor system. A conveyor system that allows a repeatable, linear time ramp during startup; has a controlled stopping ramp; and can balance load distribution during operation (regardless of belt loading condition) offers the most protection for a conveyor system. Controlled clutch-slip systems, control filled-fluid coupling, low-voltage ac, and medium-voltage ac have recently emerged as the best available options.
There is no doubt that the next 25 years will see as many or more changes. With drive system technologies and the associated control methods experiencing constant improvement, operators surely will come up with new challenges that will test the best conveyor minds and equipment. Bulk-material-handling manufacturers with the most technologically advanced people and equipment will again emerge as the providers of choice for many operators.
The Conveyor Equipment Manufacturers Association (CEMA) represents the leading North American manufacturers and designers of conveyor equipment, systems, and accessories, and has been the voice of the North American conveying industry since 1933. For information on CEMA or to order Belt Conveyors for Bulk Materials, Sixth Edition, visit www.cemanet.org or call 239-514-3441.
Special thanks to Continental Conveyor & Equipment Co. for contributing to this article.
Sign up for the Powder & Bulk Solids Weekly newsletter.
You May Also Like
---