Enclosed Conveyor Wet Clean Flushes Improve Cleanliness, Compliance, Speed Product Changeovers
Enclosed Conveyor Wet Clean Flushes Improve Cleanliness, Compliance, Speed Product Changeovers
Wet clean flushes are a cost-effective alternative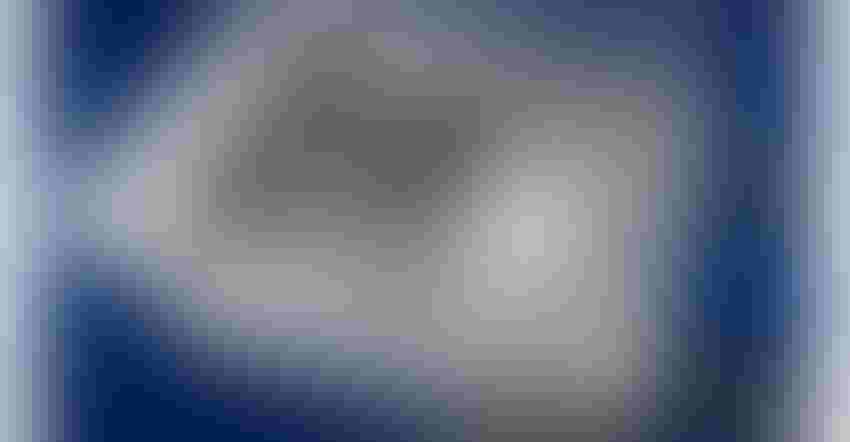 Image courtesy of Cablevey Conveyors
For the powder and bulk solids industry, complying with the quality standards of buyers and sellers in the processing, handling, and packaging of dry particulates is essential and can require a complete cleaning of conveying equipment between different products.
However, when conventional conveyors need to be disassembled, cleaned, and reassembled to reach all exposed internal surfaces, potential downtime can be lengthy. If this proves too problematic, some powder and bulk solids processors dedicate separate conveyor lines to specific products, which increases required capital equipment costs, labor, and production space.
As a more cost-effective alternative, we will examine the benefits of implementing tubular drag conveyor systems, which gently move product through a sealed, enclosed tube using a drag cable and circular discs pulled through on a loop. Because tubular cable conveyors are enclosed, these systems can be quickly and effectively flooded with water, flushed, rinsed, cleansed, and thoroughly sanitized without disassembly – a process called "wet cleaning."
We discuss the advantages and benefits of this approach with Karl Seidel, marketing director of Cablevey Conveyors, a mechanical conveyor manufacturer that serves the global powder/bulk solids, coffee, nut, pet food, and specialty food markets.
Q: How much time does it take to do a thorough "wet cleaning" of the conveyor system?
A: Since complete and thorough cleaning can be accomplished without disassembly of the system, the entire process only takes 20-90 minutes. This can substantially reduce downtime during production changeovers and eliminate the need for unnecessary additional dedicated conveyor lines. For powder and bulk solids processors conveying a specific product, regular cleaning can be set to run on an automated basis.
Q: How does the conveyor wet cleaning process typically function?
A: The cable conveyor's wet cleaning process internally cleans the tube in several steps starting with a water rinse followed by foaming agent, a sanitizing rinse, and a final water rinse. Once the system is thoroughly flushed out, drying is achieved by attaching urethane wipers to the tubular conveyor's discs, which "act like a squeegee" to remove any residual water.
Q: Can the conveyor wet cleaning process be automated?
A: Yes, to automate the conveyor wet cleaning process it can be integrated with the facility's distributed control system (DCS).
By automating the cleaning, the system is essentially self-cleaning. It is convenient to let it run through the cleaning process and have employees take care of other tasks.
Q: What options are available to ensure cleanliness and compliance?
A: Clear tubes are an option for the conveyor system to provide greater visibility into the cleanliness of the equipment and the cleaning process as it occurs. Another unique inspection option enables the running of a small, lighted camera system internally through the tubes with video viewable on a smartphone via an app. Usually, this level of inspection is performed on an as-needed basis to further verify or document cleanliness.
This clear tube system is transparent except where the clamps are located so operators can visually check at any time. The internal camera system allows operators to see every nook and cranny from the inside.
Q: In the powder and bulk solids industry, where can the wet cleaning process make the biggest difference in terms of gaining production uptime and flexibility?
A: The wet cleaning process often has the greatest impact in operations that rely on open systems, such as bucket elevators or belt conveyors. These systems traditionally must be disassembled, cleaned, or soaked, and then reassembled – a labor- and time-intensive process.
Switching to an automated wet cleaning system can cut production downtime to a fraction of the time required and free the work crew to take on other vital tasks.
For more information, call 800-247-3344, email [email protected], or visit cablevey.com.
Sign up for the Powder & Bulk Solids Weekly newsletter.
You May Also Like
---