Aeromechanical Conveyors for Brewery and Distillery Applications
Aeromechanical Conveyors for Brewery and Distillery Applications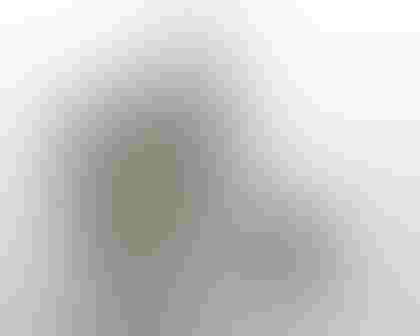 The aeromechanical conveyor can easily feed the mashtun in the brewery or distillery.
Breweries and distilleries face a common set of conveying challenges: Transporting the dry grain ingredients used as production inputs to the mixing vessel or mash tun. Because many breweries and distilleries produce limited production volumes, choosing conveying equipment that is reliable, yet economical to own and operate, is a key requirement.

Conveyors for Breweries and Distilleries: Challenges
Brewers and distillers use both continuous and batch production methods to make the required volumes of product. While both types of operation have their challenges, batch producers have to overcome the additional inefficiencies introduced by the nature of this production method.
    
In batch production, equipment needs to be cleaned and moved more frequently, meaning more downtime between processes. To increase efficiency and maximize profits, batch production brewers and distillers should select conveyors that are reliable, support easy cleaning and turnaround, and can be easily moved between processes in the production flow.
    
Click here for information about the PBS Toronto event, May 16-18, 2017
In many smaller brewery and distillery operations, space is also at a premium. Surmounting the challenge of restricted space requires using conveyors that have small footprints, require minimal headroom, and can be adapted to accommodate irregular process geometries.

Conveyors for Breweries and Distilleries: Aeromechanical Conveyors
An equipment solution that is an excellent choice for brewery and distillery applications is an aeromechanical conveyor. Aeromechanical conveyors combine a high throughput rate with a small equipment footprint. These versatile conveyors can convey product at any angle from 0°-90°. Some manufacturers supply units with portable bases, which allow the conveyor to be easily moved to any processing point – an important consideration where batch-type processing and station-based cleaning are involved.
    
An aeromechanical conveyor's speed of operation, combined with the rope and disc design, creates a high-velocity airstream that conveys product with minimal damage and attrition. Aeromechanical conveyors are also energy efficient, with a lower power consumption compared to other mechanical conveyors.

    
Aeromechanical conveyors can be used in brewery and distillery applications to transport malt to the mash tun where the malt is mixed with hot water to form the mash. In these applications, an aeromechanical's ability to move the malt through the conveyor at high speed with no material degradation or loss is a decided advantage.
    
Aeromechanical conveyors can be fed either mechanically or manually with ingredients and are capable of conveying material at rates of up to 1440 cu ft/hr. These conveyors can be quickly and easily cleaned, an important consideration in craft brewing or distilling operations. Some vendors may also supply ancillary equipment, such as hoppers and bins, that can be used in conjunction with their aeromechanical conveyors.
    
Finally, the small footprint and adjustable operating angle of an aeromechanical conveyor makes it a great equipment choice for both startup and mature operations which may be operating with limited headroom and space.
    
In summary, aeromechanical conveyors represent excellent equipment choices for consideration in brewing and distilling applications. If you are sourcing a conveyor for these applications, be sure to choose a vendor with the equipment range and application expertise that can fully match your needs.
    
Emma Gorsline is vice president of sales & marketing, UniTrak, Port Hope, Ontario, Canada. UniTrak is a global leader in the supply of bulk materials handling equipment. For more information, call 905-885-8168 or visit www.unitrak.com.

For related articles, news, and equipment reviews, visit our Mechanical Conveying Equipment Zone

Click here for a List of Mechanical Conveying Equipment Manufacturers


 
Sign up for the Powder & Bulk Solids Weekly newsletter.
You May Also Like
---