Jenike & Johanson's Carson Honored for Bulk Solids Handling Contributions
Jenike & Johanson's Carson Honored for Bulk Solids Handling Contributions
Dr. Carson shared advice for aspiring engineers during a special session in his honor at the annual AIChE Meeting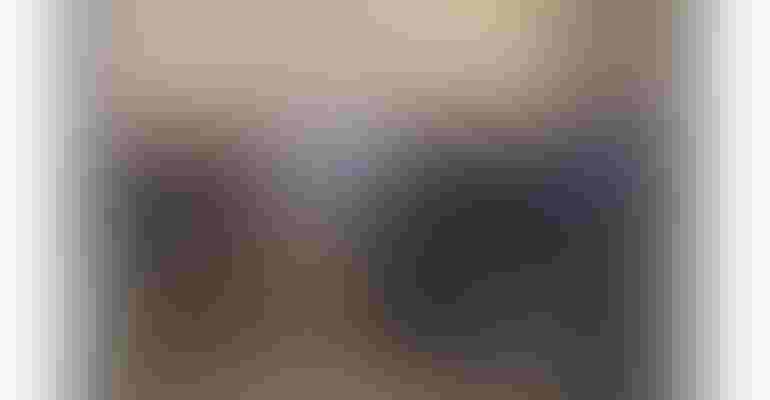 Prof. LS Fan, Prof. Jennifer S. Curtis, Dr. Ben Freireich, Karl Jacob, Dr. John Carson, Herman Purutyan, Dr. Jörg Theuerkauf
Image courtesy of Jenike & Johanson
Dr. John Carson, president emeritus of Jenike & Johanson, a leading powder and bulk solids handling company, was honored for his lifetime work at the annual meeting of the American Institute of Chemical Engineers (AIChE).
Carson, who cofounded the AIChE Particle Technology Forum in the late 1990s, has dedicated his professional life to the improvement of bulk solids handling. With more than 50 years of experience in the field, he is one of the leading voices in the world of particle technology and bulk solids handling. During his honor speech, Carson shared important advice for aspiring engineers entering the field:
1. Find a mentor. It is of immense value to learn from their experiences.
2. Collaborate. Bulk solids handling is a "team sport," as the challenges are complex.
3. Collect industrial experience. A combination of theoretical knowledge and real-world experiences builds a strong foundation.
4. Take risks. Risk and failure offer important lessons and further continuous learning.
5. Push knowledge boundaries. There are still many unknowns about bulk solids handling technology.
6. Get involved. Especially with developers of silo design codes, since failure is significantly more common in bins and silos than in most other structures.
7. Use Discrete Element Modeling (DEM) appropriately. DEM technology holds great potential, but simulations cannot yet accurately replicate industrial-size processes.
"Bulk solids handling is, by far, the world's largest industrial activity," Carson noted, "yet far too many solids handling projects still go wrong." The specialization remains relatively unknown, despite its undeniable importance. It is part of most industrial manufacturing processes and bears many challenges depending on factors such as material composition and equipment design. From segregation and flow issues to silo failures, these challenges hold the potential for grave bodily harm and costly property damage.
"Looking forward, I am confident that the future is bright for those individuals who are currently working in this field and for those who will join in the future," Carson said.
Carson's speech was attended by more than 100 chemical engineers, who now have a better understanding of the importance and opportunities of bulk solids handling. More details on Carson's fundamental contributions to the field can be found in his paper "Reflections on My Career in Particle Technology".
Sign up for the Powder & Bulk Solids Weekly newsletter.
You May Also Like
---