Horiba Founder and Supreme Counsel Has Died
Horiba Founder and Supreme Counsel Has Died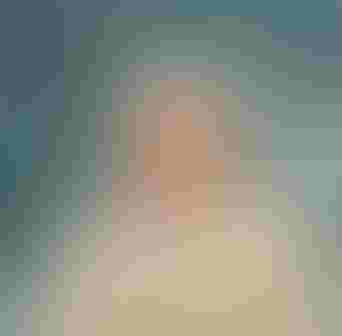 The late Dr. Masao Horiba, Horiba company founder and supreme counsel.
With great sadness, Horiba Ltd announces the death of the company founder and supreme counsel, Dr. Masao Horiba, who passed away peacefully in his sleep on July 14, 2015. He was 90 years old.  

A private funeral service has already held by his family and a formal farewell is scheduled for September 9, 2015.

After majoring in physics at Kyoto Imperial University (now Kyoto University), Horiba used his knowledge and experience in the development of products for this own company, creating an extremely successful pH meter for the Japanese market. This led to the establishment of Horiba Ltd, in 1953, and in 1954 he began the development of infrared gas analyzers. Applying this technology to the analysis of automobile exhaust gases, the scale and scope of the company rapidly expanded.

In 1961, Horiba earned a doctoral degree in medicine and served as chairman of Horiba Ltd from 1978 to 2005, guiding its expansion into new areas of instrumentation and technology. While chairman, he received several awards from the Japanese government, including a national Blue Ribbon Medal. In 2005, he retired from the board of directors and assumed the position of supreme counsel. He was also the first non-American to receive the Pittcon Heritage Award.

As a special advisor to the Advanced Software Technology and Mechatronics Research Institute of Kyoto (ASTEM), one of the largest start-up incubator organizations in Japan, Horiba worked particularly hard to help entrepreneurs build strong, new companies. In 2003, he established an award for young scientists in analytical science outside the group companies in his name, The Masao Horiba Award. This award is intended to support researchers who are devoting themselves to research and development of innovative technology in analysis and measurement.

Dr. Horiba advocated that work should be meaningful and fulfilling, and worked hard to create a corporate philosophy of "Joy and Fun." It is by this spirit he will be remembered by everyone whose lives he touched.

For related articles, news, and equipment reviews, visit our Instrumentation & Control Equipment Zone

Click here for a List of Instrumentation & Control Equipment Manufacturers

Click here for information about the upcoming Powder & Bulk Solids Texas Conference/Exhibition

 
Sign up for the Powder & Bulk Solids Weekly newsletter.
You May Also Like
---