Honeywell, Seeq Collaborate to Help Customers
Honeywell, Seeq Collaborate to Help Customers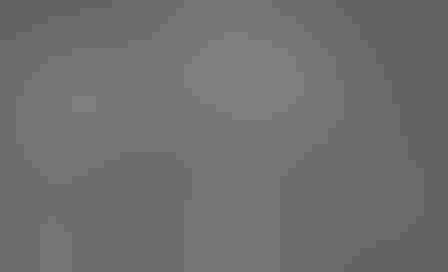 Cloud-based collaboration
Honeywell and Seeq announced they will collaborate as part of the Honeywell Connected Plant initiative to help process manufacturers leverage data and insights in their operations. This joint development agreement will help customers minimize unplanned shutdowns, maximize output, minimize safety risk, and optimize supply chain strategies.
      
"Honeywell's deep domain knowledge and capabilities in process optimization, data consolidation, storage, and asset monitoring, combined with Seeq's technology help us to identify and solve previously unsolvable problems," said Shree Dandekar, senior vice president and general manager, Honeywell Connected Plant. "Our goal is to create an effective solution that securely captures, aggregates and analyzes data, and then leverages a vast ecosystem to provide a higher level outcome for our customers. This ecosystem includes leading equipment vendors, process licensors, OEMs and other industry experts."
      
"We see this collaboration between Honeywell and Seeq as beneficial to continuously improving how we serve our customers with the latest advanced software and analytics," said Steve Sliwa, CEO and co-founder, Seeq Corp. "Honeywell provides key infrastructure to collect and securely store data, while we embed decades of domain knowledge into advanced analytics for more business value, faster. This collaboration will help us provide our customers with new insight through transformative capabilities that lead to more rapid decision-making and process optimization."
      
Click here for information about the PBS Toronto event, May 16-18, 2017

Seeq is the latest company to join Honeywell's Connected Plant program, which uses the power of the Industrial Internet of Things (IIoT) to help improve the safety, efficiency, and reliability of operations across a single plant or several plants across an enterprise. Honeywell has recently announced agreements with Flowserve, Aereon and several other industrial leaders. For customers who use Honeywell UOP process technology, the company offers Connected Performance Services, which leverages UOP's process and service expertise into the Connected Plant cloud platform.  
      
Multiple industry analysts have recognized Seeq as a leading innovator in the advanced analytics market. The company's approach to empowering front-line engineers – the employees with the expertise and experience – to find insights in production data sets it apart from data-scientist focus of many modern analytics offerings.
      
"This collaboration between Seeq and Honeywell should make it easier for both firms to help their mutual customers gain new and valuable insights from their data," said Janice Abel, principal consultant, ARC Advisory Group. "By providing actionable information, these insights could enable industrial organizations to make better decisions, faster, enabling them to optimize their business and production processes."

Founded in 2013, Seeq is a privately held company that publishes Seeq, an application for engineers and operations analysts to rapidly find insights in process manufacturing data. Seeq is currently being used in the oil & gas, pharmaceutical, specialty chemical, utility, renewal energy, and many other vertical industries to improve production outcomes. Seeq is headquartered in Seattle, with employees across the U.S. and sales representation in Canada, Europe, and South America. For more information visit Seeq online at www.seeq.com.

Honeywell Process Solutions is a pioneer in automation control, instrumentation, and services for the oil and gas, refining, pulp and paper, industrial power generation, chemicals and petrochemicals, biofuels, life sciences, and metals, minerals, and mining industries. Process Solutions is part of Honeywell's Performance Materials and Technologies strategic business group, which also includes Honeywell UOP, a leading international supplier and licensor of process technology, catalysts, adsorbents, equipment, and consulting services to the petroleum refining, petrochemical, and gas processing industries.

Honeywell is a Fortune 100 diversified technology and manufacturing leader, serving customers worldwide with aerospace products and services, control technologies for buildings, homes, and industry, turbochargers, and performance materials.
For related articles, news, and equipment reviews, visit our Instrumentation & Control Equipment Zone

Click here for a List of Instrumentation & Control Equipment Manufacturers
 
Sign up for the Powder & Bulk Solids Weekly newsletter.
You May Also Like
---