The Powder Show is Back
The Powder Show is Back
Powder to the people! The 2023 International Powder & Bulk Solids Conference & Exhibition (Powder Show) is coming up.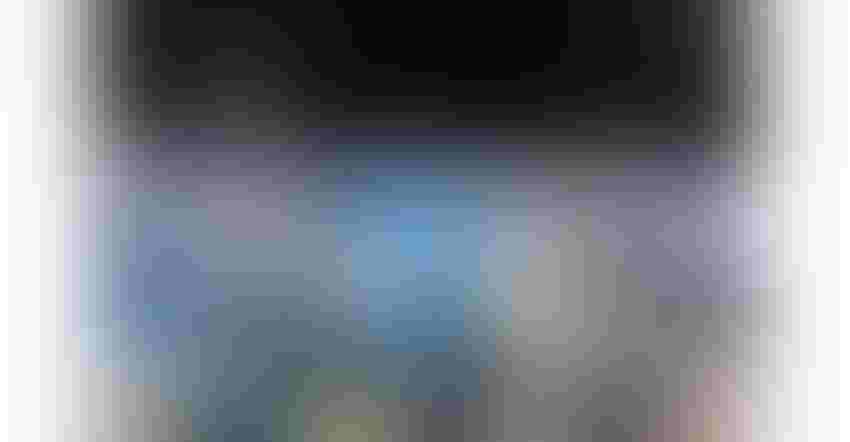 This year's International Powder & Bulk Solids Conference & Exhibition takes place April 25-27 in Rosemont, IL.
In-house image
In its fifth decade, the Powder Show is THE show for powder and bulk solids processing.
Taking place April 25-27 at the Donald E. Stephens Convention Center in Rosemont, IL, this conference and exhibition brings technology, educational sessions, networking events, and more to the dry processing and bulk solids handling industry.
Informa's Group Event Director Steve Everly said that the overall goal, as it is for every show, is to ensure the connection between show attendees, exhibitors, and conference delegates is as strong as possible.
Here is what's on track for this year's Powder Show:


Two Tracks
This year will see a two-track approach to the educational sessions.
"The first approach is Fundamentals," said Everly. "We know that there is a growing need for professionals in the first three years of their career as they are exploring their vocational track."
This event has garnered industry educators and thought leaders who have been with this event and the business for quite a while, and it was essential to open a Fundamentals track for those who are early in their career.
The other approach is Advanced Learning. This track is for professionals who have been around the block. It will focus on things such as a brush up on certain technology, and an ongoing need to see where you fit into this Advanced Learning continuum.
With the two-track approach, every attendee should fit into one of them.


Network Opps
Networking is one of the best features of an industry event. At the Powder Show you will find many opportunities for meet and greets throughout the three-day event — such as exhibit booth visits, during educational sessions, and after-event festivities. 
This is a terrific way for anyone in the industry to meet up, chat, and relax.


Ask the Experts
New this year! This is a smart choice for those who have questions or want to pick the brains of the educational session speakers.
For attendees who might not have participated in the conference, a group of educators will be available for consultation.
"On the show floor, we will have five or six educators, representing various categories within the market, who attendees can have one-on-one discussions with to learn about the challenges that they face and potential solutions that could be available to them," Everly said.


Granular Guides
New this year! This program will bring in newer folks and partner them with industry veterans. Everly expects the conversations between the two to be strong and helpful on both sides.
The expectation is to pair up one mentor for every two mentees.


Center Stage
New this year! We will have three full days of Center Stage activities. This will provide attendees the best chance to meet, see, and learn all that is available. The content and activities at Center Stage will work for all attendees, new and experienced alike.
The biennial Powder Show will see more than 3,000 attendees and 425+ suppliers walk through the doors. If you haven't yet, register now and join us: 2023 Powder Show.
Sign up for the Powder & Bulk Solids Weekly newsletter.
You May Also Like
---