Crews Battle Stubborn Grain Fire for Days at Iowa Elevator
Crews Battle Stubborn Grain Fire for Days at Iowa Elevator
The structure was holding 350,000 bu of corn at the time the blaze started, officials said.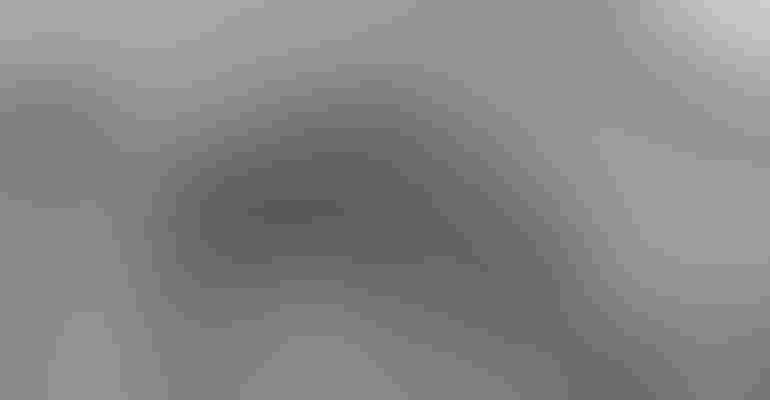 Image courtesy of Wapello Fire and Rescue
Fire crews worked for five days to extinguish a stubborn blaze ignited in a grain storage building at the Farmers Elevator and Exchange grain elevator in Wapello, IA, according to local fire officials.
The fire started at 12:50 p.m. on December 29 in the site's flat grain storage building, prompting a response from firefighters, Wapello Fire and Rescue said in a statement posted on its Facebook page.
"Crews were able to ascertain that the building, an approximately 140 ft x 200 ft concrete and steel storage building, contained approximately 350,000 bu of corn," the fire department said. "The building contained heavy smoke and additional fire was discovered closer to the east end of the building as well."
During the response, firefighters experienced difficulty accessing the fire because the only access point was an elevated catwalk 50 ft above the ground, as well as snow and freezing rain.
"Fire crews managed to cool the surface of the pile to below the ambient temperature of the building, but because of the depth of the corn, quickly determined that the corn would need to be removed from the building to completely extinguish the fire," stated Wapello Fire and Rescue.
Gregerson Salvage Inc. worked over several days to remove the corn and firefighters periodically returned to the scene to put out flames. The scene was cleared by 9 a.m. on January 2.
Officials said crews worked a combined 188 man-hours over the course of the incident. No firefighters were injured. A damage estimate was not available.
Sign up for the Powder & Bulk Solids Weekly newsletter.
You May Also Like
---