3 Fires Occurred Yesterday at Recycling & Manufacturing Plants
3 Fires Occurred Yesterday at Recycling & Manufacturing Plants
Just yesterday, three fires, two at recycling plants in Indiana and New Jersey, and one at a manufacturing plant in Rhode Island, took place.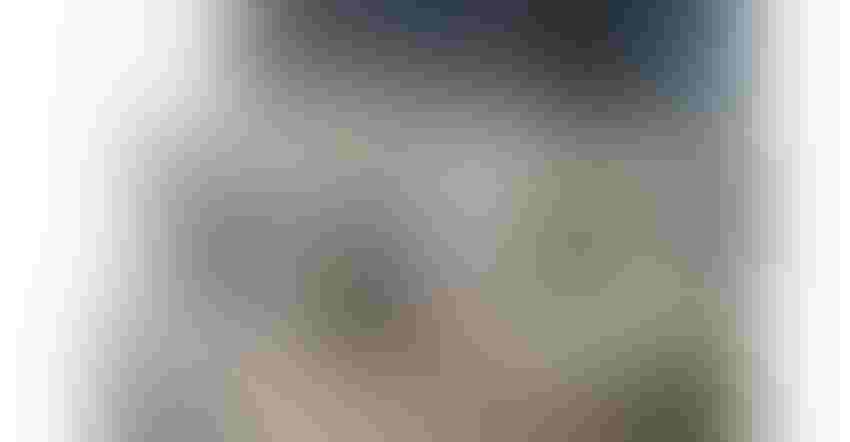 Two recycling plant fires and a manufacturing plant fire took place in one day, April 10, in three states: Indiana, New Jersey and Rhode Island.
Image courtesy of Billy Hustace via Getty Images
A fire at a plastics recycling plant and another at a paper recycling plant took place yesterday, April 11, in Indiana and New Jersey. A third fire at a manufacturing plant occured in Rhode Island on Tuesday as well.
Indiana Fire
A plastics recycling plant in Richmond, IN caught fire on Tuesday afternoon. The blaze caused the evacuation of approximately 2,011 residents. The evacuation/shelter in place order was issued by Wayne County Emergency Management Agency, according to local ABC 6 news.
State police stated the fire was at the former Hoffco/Comet Industries plant, which closed in 2009 after 60 years in the lawn and garden equipment business.
The smoke from the fire at a plastic recycling plant in Richmond, Indiana is "definitely toxic," according to Steve Jones, Indiana State fire marshal.
Jones also said that the fire is going to continue burning for a few days, although it is contained to a certain area.
The large-scale fire in Richmond was caused by a semi-trailer that caught fire behind the main building, which eventually spread. The semi-trailer behind the main fire building was fully involved and fully loaded with unknown types of plastics.
The fire spread from the semi-trailer to other piles of plastic as well.
"The smoke is definitely toxic," Jones told reporters during a press briefing. "We don't want the residents in the smoke. As the wind changes we may change the direction of the evacuations."
The plant, located near the Indiana-Ohio border, is owned in part by the city of Richmond and in part by a private citizen, according to Brown.
"He has been warned several times," Richmond Fire Chief Tim Brown told local news reporters. "We have an unsafe citation that was issued to him. We don't know exactly when that was, but we were aware of the situation and we were dealing with the situation."
In an update, local ABC 6 news reported that Richmond Fire Chief Tim Brown confirmed that one firefighter was injured with a broken ankle; however, he has been treated and released. 

New Jersey Fire
A blaze in Jersey City, NJ, occurred Tuesday afternoon and reportedly spread to nearby areas, causing disruptions on the Hudson-Bergen Light Rail system.
According to NBC News New York, the multi-alarm blaze started shortly before 3 p.m. Tuesday at the recycling plant, and firefighters were still attempting to bring it under control hours later. A cloud of smoke hung over Jersey City well into the night, as crews were still putting out hotspots after midnight.
A thick black plume of smoke was seen billowing out of Reliable Paper Recycling, which is across the Hudson River from Manhattan. It is one of the largest recycling companies in the tri-state area.
NBC News New York reported that a worker at the facility said the fire started in the back of the warehouse where cardboard bales are stored. Employees tried to extinguish the flames, but it spread too quickly as the wind fanned the flames.
Nearby, brush also caught fire after embers were blown around, sparking fires in and around an adjacent railroad track.

Rhode Island Fire
Strangely, an additional fire also happened in the City of Richmond, this one in Rhode Island. Employees were reportedly evacuated after flames erupted out of a manufacturing plant on the Richmond-Charlestown line yesterday afternoon.
Workers were evacuated Tuesday after a fire broke out inside a Richmond manufacturing plant.
Richmond Carolina Fire Chief Scott Barber told local 12 News firefighters were called to Brookwood Finishing Industrial around 2:30 p.m.
Barber said the fire appears to have started in the fabric manufacturer's dye house. The flames were quickly extinguished since the vat where the fire started contained a water-reactive chemical, according to the chief. No injuries were reported.
The Rhode Island Department of Environmental Management is monitoring any potential chemical runoff.
The cause of the fire remains under investigation at this time.
Sign up for the Powder & Bulk Solids Weekly newsletter.
You May Also Like
---