Video Assists Processors in Selecting Feeders for Difficult Product Flows
Video Assists Processors in Selecting Feeders for Difficult Product Flows
Video shows a side-by-side comparison of the featured models simultaneously feeding the same foods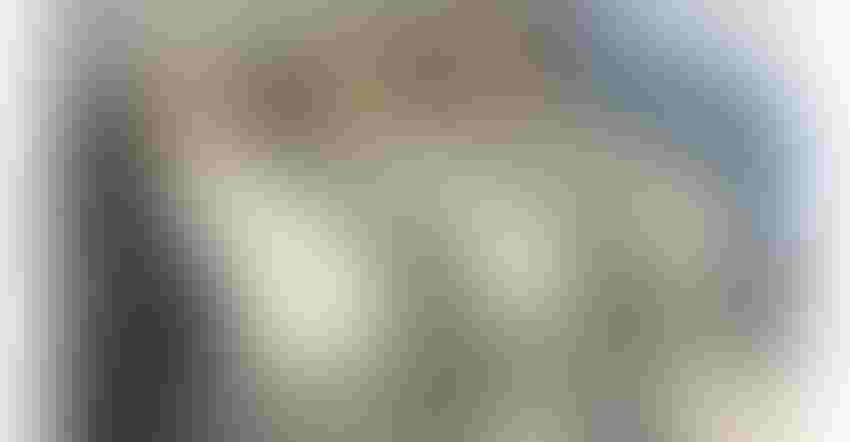 Eriez' new video assists processors in selecting feeders for difficult product flows.
Image courtesy of Eriez
Eriez announces the release of a new video that demonstrates how different electromagnetic vibratory feeder models handle challenging bulk food materials of varying sizes and shapes.
"Vibratory solutions are available to efficiently handle practically any bulk material, whether light and airy, smooth or tacky. As evidenced in this video, selecting the most appropriate model for your application has a direct and positive impact on productivity," said Rob Yandrick, Eriez global product manager-vibratory. 
Feeder models showcased in the video include the Eriez Model C and Model HS (High-Speed), both operating at 60 Hz, and Model HD (High Deflection), operating at 30 Hz. According to Eriez, these electromagnetic feeders offer excellent feed control of a range of dry bulk materials, from micron size to bulky chunks. 
The video shows a side-by-side comparison of the featured models simultaneously feeding the same foods to provide a straightforward representation of how material characteristics affect performance. Viewers can observe the contrast in control and speed when the feeders handle two dissimilar materials, popcorn and flour.  
The comparison establishes that the HD vibratory feeder offers the most optimal solution for feeding popcorn. Other models can take nearly twice as long to feed the same product. The next demonstration shows that flour, which is also often difficult to feed, flows smoothly and effortlessly on the HD unit. 
Sign up for the Powder & Bulk Solids Weekly newsletter.
You May Also Like
---